Some would say that it is not wise to spend a lot of money on something like a computer. But who said that you need to spend a big amount on this? The truth is that there are many cheap mini-computers in the market today that are more than good for different tasks that require this particular machine.
A mini PC, also known as a small form factor (SFF) PC, is a compact and lightweight computer that can be easily placed on a desk or carried around. If you're after a robust and flexible device to cater for all your needs, from work life to leisure time, but don't want the hassle of lugging around a laptop or large desktop computer – then these are the perfect choice.
Here are some possible picks that you can choose from for cheap mini personal computers with SSD.
5 Best Mini PCs for Under $500
Beelink SER4 Mini PC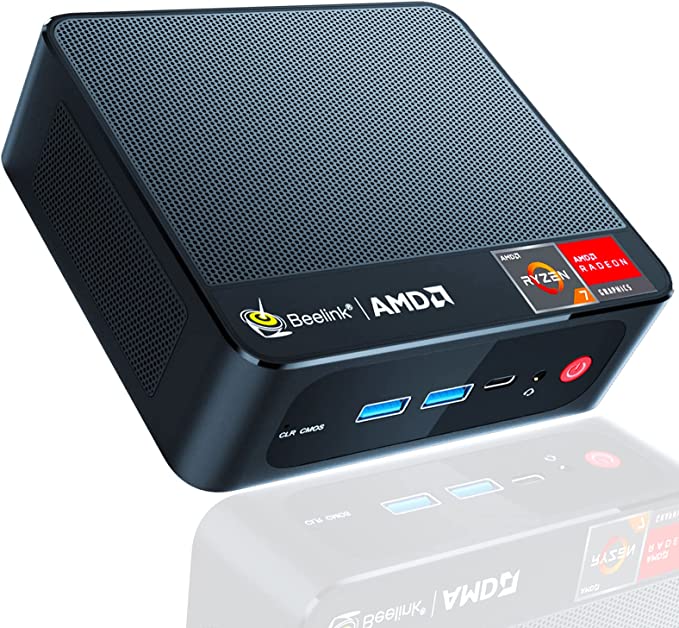 The Beelink SER4 Mini PC is a powerful mini computer that features the AMD Ryzen 7 4700U processor with an impressive 2.0-4.1GHz 8C/8T, 8M cache and 16GB RAM allowing for incredible performance and smooth processing.
With 500GB NVME SSD storage and Graphics 7Core Mini Computer capabilities, this mini computer also has Gigabit Ethernet so you can access the internet quickly. If you're looking for even more power, the SER4 is also equipped with dual 4K@60hz displays as well as WiFi 6 and Bluetooth 5.2 technology to keep you connected.
Its 10 interface design supports a 2.5 Inch HDD – so you can take your files wherever you go! Make sure your at-home tasks, streaming services, casual gaming or work are always running at the highest speed with the Beelink SER4 mini PC!
Minisforum Venus Series UM773 Lite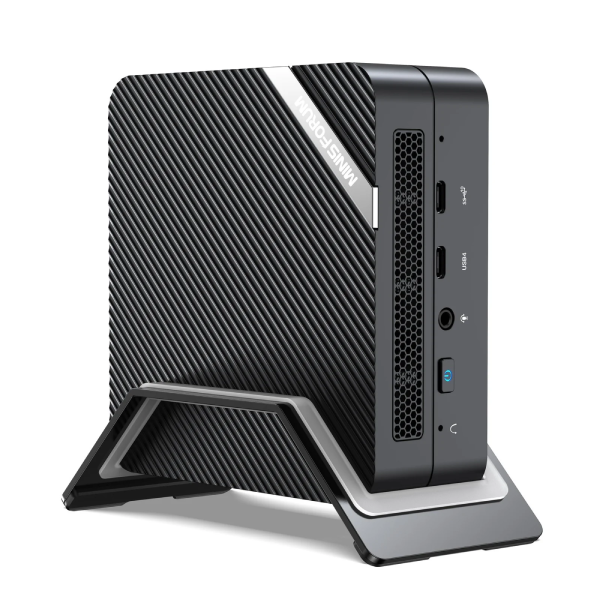 Boasting the latest AMD Ryzen™ 7000 Series Processor, this compact mini PC is designed to deliver outstanding performance and a seamless user experience.
At the heart of the UM773 Lite lies the formidable AMD Ryzen™ 7 7735HS processor, which packs a punch with its 8 cores and 16 threads. With a base frequency of 3.2 GHz that can turbo boost up to an impressive 4.75 GHz, this CPU ensures lightning-fast processing and smooth multitasking capabilities. The inclusion of USB4, PCIe4.0, and DDR5(4800MHz) adds an extra layer of future-proofing, enhancing overall performance and system responsiveness.
The UM773 Lite mini PC has a really good cooling system that keeps it from getting too hot or noisy, even when it's working hard. It uses a special liquid metal cooling system that makes it more stable and efficient. This system is really good at getting rid of heat quickly, so the computer stays cool even when you're doing a lot of things at once. Plus, the fan has 120 blades, which means it can spin really fast without making too much noise.
The UM773 Lite allows you to enjoy beautiful images with its triple 4K@60Hz display support. You can connect up to three monitors at the same time, and each display will show a clear 4K resolution at 60 frames per second.
The USB4 port enables you to experience an even more impressive 8K@60Hz resolution. This feature is perfect for content creators, gamers, and professionals who want to have an immersive visual experience.
NucBox K1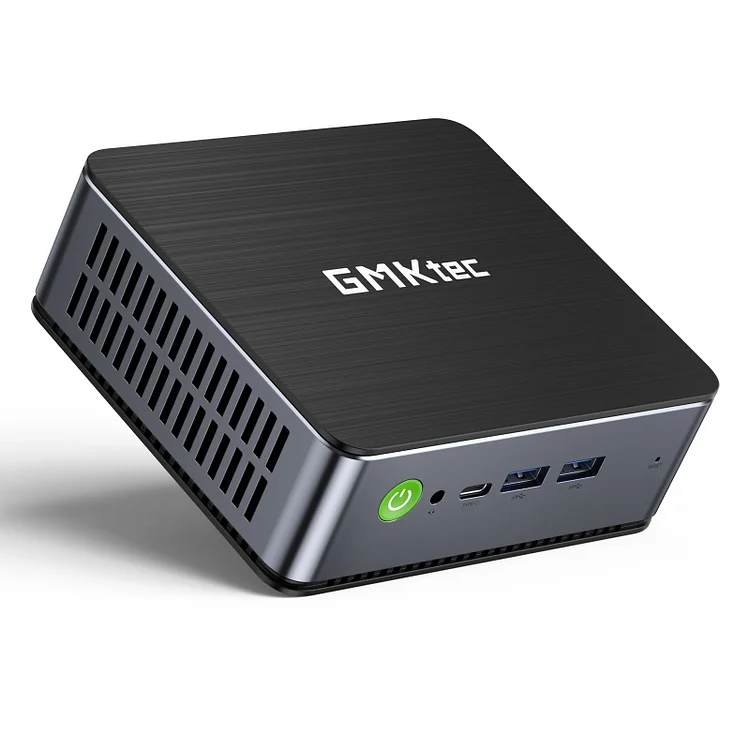 At a price point under $500 for the barebone edition, the NucBox K1 offers incredible value for money. Equipped with the AMD Ryzen™ 7 6800H Mobile Processor, featuring AMD Radeon™ Graphics, this mini PC delivers exceptional performance and responsiveness for a variety of tasks.
The AMD Ryzen™ 7 6800H Mobile Processor, built on a 6nm architecture, brings forth an impressive 8 cores and 16 threads, ensuring smooth multitasking and lightning-fast speeds. With a base clock of 3.2GHz and a maximum clock speed of 4.7GHz, this processor is a true workhorse, capable of handling demanding applications and heavy workloads with ease.
The graphics capabilities of the NucBox K1 are equally impressive. The AMD Radeon™ 680M Graphics, with 12 graphics core counts and a frequency of 2200 MHz, delivers a performance that rivals the NVIDIA GeForce GTX1050TI. Whether you're a casual gamer or a creative professional, you can expect stunning visuals and immersive experiences.
Memory and storage options on the NucBox K1 provide ample room for your files and applications. With options for 16GB or 32GB of DDR5 4800 memory, multitasking becomes a breeze, allowing you to seamlessly switch between applications without any slowdowns. As for storage, the NucBox K1 offers either a 512GB or 1TB M.2 NVMe PCIe 3.0 solid-state drive (SSD) with the possibility to upgrade to a maximum of 2TB. And with support for PCIe 4.0, you can take full advantage of the latest storage technologies for blazing-fast data transfers.
Connectivity is another area where the NucBox K1 shines. Featuring Bluetooth 5.2 and WiFi 6 (RZ608), you can enjoy fast and stable wireless connections, ensuring seamless browsing, streaming, and online gaming experiences. Plus, with the inclusion of Windows 11 Pro, you have access to a secure and user-friendly operating system right out of the box. And for those who prefer Linux, the NucBox K1 offers full compatibility.
Beyond its impressive specifications, the NucBox K1 stands out with its compact and sleek design. With its small form factor, it easily fits into any workspace or entertainment setup, saving you valuable desk space. Whether you're using it for work, entertainment, or both, the NucBox K1 seamlessly integrates into your lifestyle.
KAMRUI Intel i5-11320H Mini PC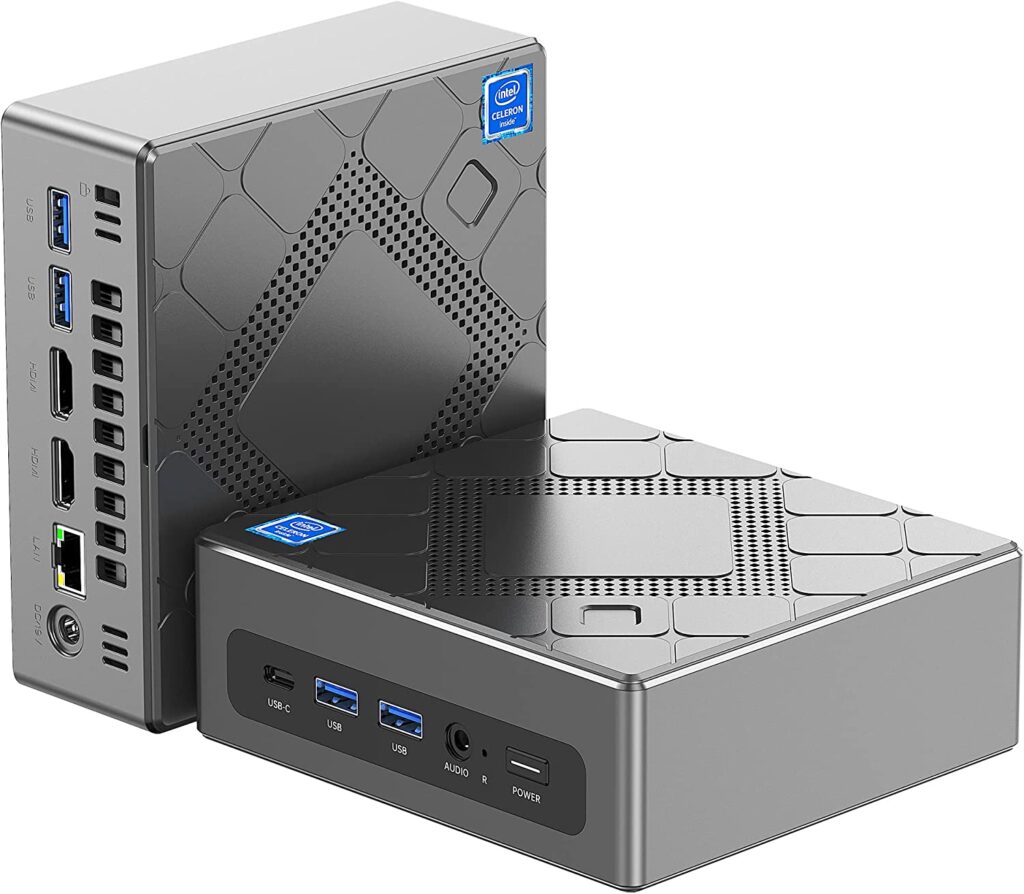 At the heart of this small yet mighty device is the 11th generation Intel Core i5-11320H processor. With a maximum turbo frequency of up to 4.5 GHz, this processor delivers exceptional performance for both home and business applications. Featuring 4 cores and 8 threads, along with 8 M Intel Smart Cache, the KAMRUI Mini PC ensures efficient multitasking and smooth operation across a wide range of tasks.
To complement its powerful processing capabilities, this Mini PC is equipped with 16GB DDR4 RAM and a 512GB M.2 SATA SSD. The high-speed dual-channel RAM allows for seamless multitasking and can be expanded up to 32GB, enabling the Mini PC to handle demanding workloads effortlessly. The 512GB M.2 SSD provides ample storage space for your files and applications, and you also have the option to expand your storage using the M.2 2280 SATA SSD or Nvme SSD interface, as well as a 2.5″ SATA HDD.
Connectivity is key in today's digital world, and the KAMRUI Mini PC excels in this aspect. With USB 3.0 ports, you can easily connect a variety of devices for seamless data transfer. The USB-C port supports super-speed data transfer at 5 Gbps, ensuring rapid file transfers and efficient device connectivity. In addition, the Mini PC features dual-band WiFi (2.4G+5G) for stable and high-speed data transfers, even in crowded networking environments. Bluetooth 4.2 further enhances connectivity, providing faster speeds and broader coverage.
When it comes to visuals, the KAMRUI Mini PC doesn't disappoint. It boasts Intel Iris Plus Graphics 655, delivering stunning 4K UHD resolution for an exceptional home-theater experience. The HDMI (4K@60Hz) and VGA connectors offer versatile display options, making it compatible with a wide range of monitors, TVs, and projectors. Whether you're watching movies, creating digital content, or working on complex tasks, the KAMRUI Mini PC ensures crisp visuals and smooth performance.
The KAMRUI Intel i5-11320H Mini PC goes beyond the standard computing experience. Its versatility makes it an excellent choice for various applications, including industrial machinery monitoring, data monitoring, point-of-sale terminals, digital signage, kiosk displays, and workstations. It also finds its place in scenarios such as commercial large-screen advertisements, servers, school education, home online learning, and office equipment. The Mini PC is compatible with monitors, projectors, and other multimedia equipment, making it an all-around solution for your computing needs.
KINGDEL M6 Mini Compact PC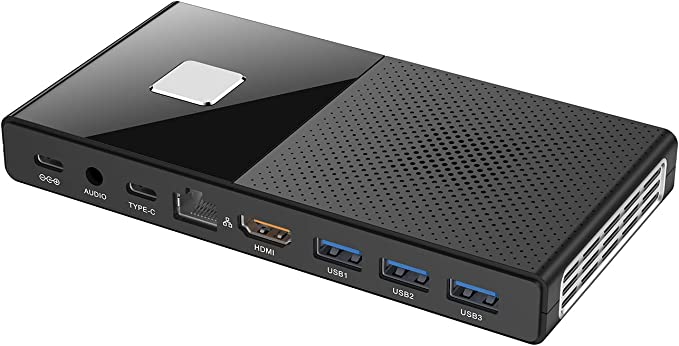 The KINGDEL M6 Mini Compact PC is an excellent small-form factor computer that has been designed to meet the demands of modern tasks.
It is powered by an 11th Gen Intel Celeron N5105 Quad Cores processor that provides a base frequency of 2.00 GHz and a burst frequency of 2.90 GHz. The Intel UHD graphics makes it capable of supporting 4K at 60Hz and a maximum resolution of 4096×2160@60Hz. It has a range of connectors, including 1xPower Button, 1xDC IN, 3xUSB3.1, 1xHD, 1xType-C, 1×2.5G LAN, 1xMIC/SPK.
Its small size, lightweight and fashionable design make it an ideal choice for those who want a powerful and compact mini PC. The Kingdel M6 Mini Compact PC comes with a two-year parts and labor warranty and free lifetime technical support, providing peace of mind to users.
HP 600 G2 Micr
What to Look For When Choosing a Mini PC
When shopping for a mini PC, there are several factors to consider:
Processor: The processor, or CPU, is the brain of the computer and plays a crucial role in its performance. Look for a mini PC with a powerful and efficient processor, such as an Intel Core i5 or i7, or a AMD Ryzen 5 or 7. These processors offer good performance for most tasks and can handle multitasking and resource-intensive applications with ease.
Memory: Memory, or RAM, is used to store data that the processor needs access to quickly. A mini PC with at least 8GB of RAM is recommended for most users. If you plan to use your mini PC for resource-intensive tasks, such as video editing or gaming, consider getting a model with 16GB or more of RAM.
Storage: Storage is where you keep your files, documents, and programs. Mini PCs come with either a hard drive or a solid-state drive (SSD) for storage. Hard drives are slower but offer more storage space, while SSDs are faster but more expensive. A mini PC with a combination of both is ideal, as you can use the SSD for your operating system and most-used programs, and the hard drive for less frequently used files.
Graphics: If you plan to use your mini PC for gaming or other graphics-intensive tasks, look for a model with a dedicated graphics card. Integrated graphics are sufficient for most everyday tasks, but a dedicated card will offer better performance and smoother visuals.
Connectivity: Consider the types and number of ports that the mini PC has, as well as the availability of wireless connectivity options such as Wi-Fi and Bluetooth. Make sure the mini PC has the ports and connectivity options that you need for your peripherals and devices.
Size and design: Mini PCs come in a variety of sizes and shapes, so you can choose one that fits your space and needs. Some mini PCs are designed to be mounted on the back of a monitor, while others are small enough to be placed on a desk or even tucked away behind a TV.
Operating system: Most mini PCs come with an operating system pre-installed, such as Windows 11 or Linux. Make sure the operating system meets your needs and is compatible with any software you plan on using. Mac Mini PCs are also available, but they tend to be more expensive.