Some would say that it is not wise to spend a lot of money on something like a computer. But who said that you need to spend a big amount on this? The truth is that there are many cheap mini-computers in the market today that are more than good for different tasks that require this particular machine.
A mini PC, also known as a small form factor (SFF) PC, is a compact and lightweight computer that can be easily placed on a desk or carried around. If you're after a robust and flexible device to cater for all your needs, from work life to leisure time, but don't want the hassle of lugging around a laptop or large desktop computer – then these are the perfect choice.
Here are some possible picks that you can choose from for cheap mini personal computers with SSD.
5 Best Mini PCs for Under $500
Beelink SER4 Mini PC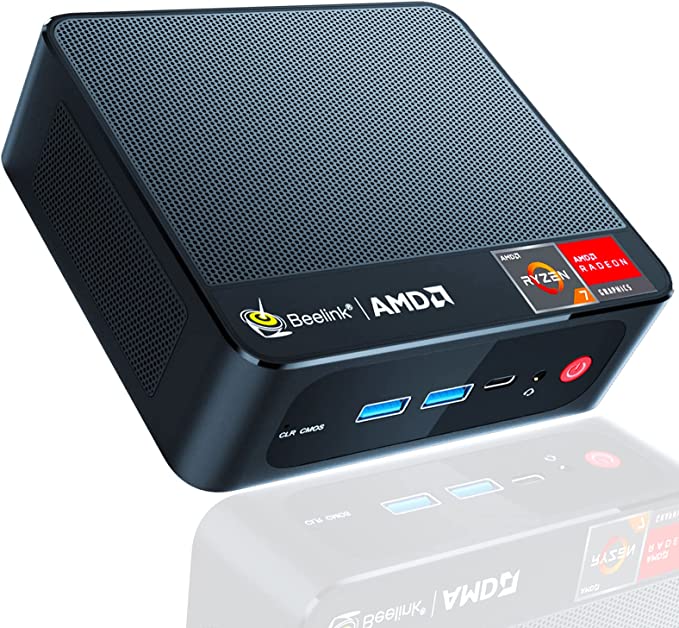 The Beelink SER4 Mini PC is a powerful mini computer that features the AMD Ryzen 7 4700U processor with an impressive 2.0-4.1GHz 8C/8T, 8M cache and 16GB RAM allowing for incredible performance and smooth processing.
With 500GB NVME SSD storage and Graphics 7Core Mini Computer capabilities, this mini computer also has Gigabit Ethernet so you can access the internet quickly. If you're looking for even more power, the SER4 is also equipped with dual [email protected] displays as well as WiFi 6 and Bluetooth 5.2 technology to keep you connected.
Its 10 interface design supports a 2.5 Inch HDD – so you can take your files wherever you go! Make sure your at-home tasks, streaming services, casual gaming or work are always running at the highest speed with the Beelink SER4 mini PC!
GEEKOM Mini PC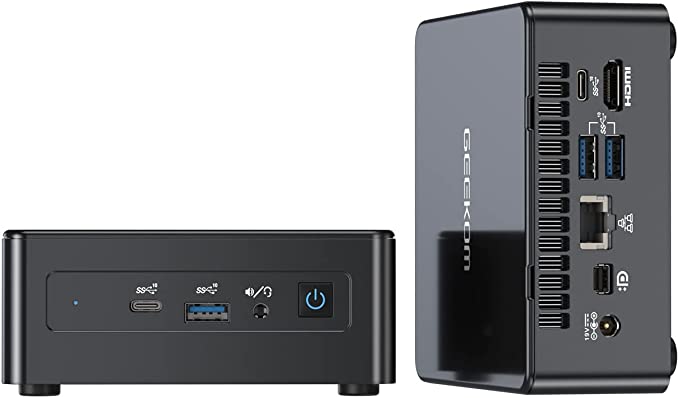 This mini desktop computer is equipped with an Intel i5-8279U, 16 GB RAM, 512GB PCIe SSD, and Windows 11 Pro for top-of-the-line performance. Additionally, you can enjoy 4K ultra high definition visuals thanks to its HDMI 2.0 port that supports [email protected] displays with crystal clarity.
It also has a Mini DisplayPort for multi-screen support. Its fantastic cooling fan ensures faster heat dissipation for faster response speed. Plus, its dual band Wi-Fi and Bluetooth connection capabilities make it excellent for easy setup at home or in the office.
KINGDEL M6 Mini Compact PC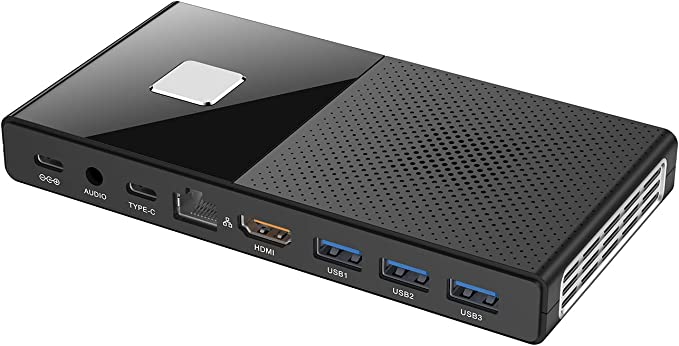 The KINGDEL M6 Mini Compact PC is an excellent small-form factor computer that has been designed to meet the demands of modern tasks.
It is powered by an 11th Gen Intel Celeron N5105 Quad Cores processor that provides a base frequency of 2.00 GHz and a burst frequency of 2.90 GHz. The Intel UHD graphics makes it capable of supporting 4K at 60Hz and a maximum resolution of 4096×[email protected]. It has a range of connectors, including 1xPower Button, 1xDC IN, 3xUSB3.1, 1xHD, 1xType-C, 1×2.5G LAN, 1xMIC/SPK.
Its small size, lightweight and fashionable design make it an ideal choice for those who want a powerful and compact mini PC. The Kingdel M6 Mini Compact PC comes with a two-year parts and labor warranty and free lifetime technical support, providing peace of mind to users.
HP 600 G2 Micro Computer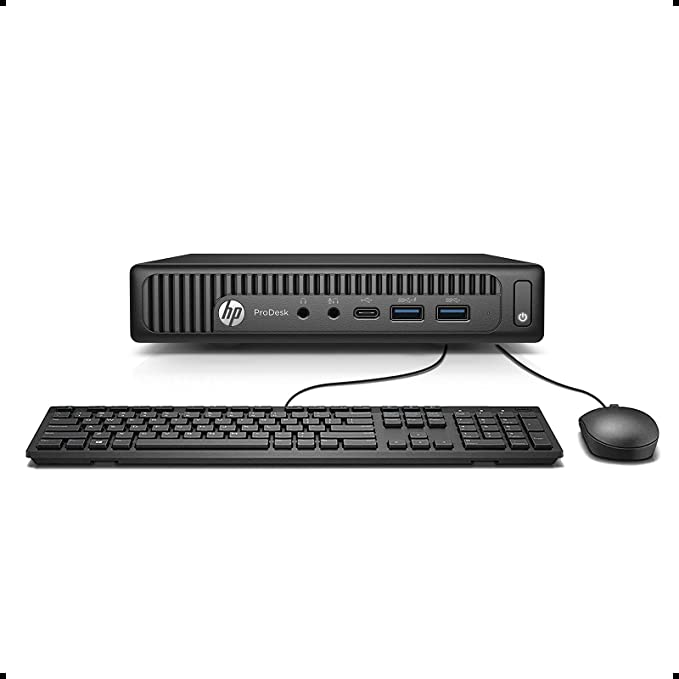 This HP 600 G2 Micro Computer Mini Tower PC is a great value for its compact size and power. It comes equipped with an Intel Quad Core i5-6500T processor, 16GB of DDR4 RAM, and a 256GB Solid State drive.
Its quad-core Intel Core i5 processor and 16GB of DDR4 RAM provide fast and responsive performance, while the 256GB solid-state drive ensures quick access to your files and programs
The installation process for the Windows 10 Pro operating system was smooth and simple, requiring no additional activation from me. Also noteworthy is the inclusion of 802.11ag WiFi, VGA and USB 3.0 support as well as 6 USB 2.0 ports, making it a great all-purpose machine ideal for MS Office tasks, photo editing and more.
AZULLE Byte4 Essential Fanless Mini Desktop PC

From the office to your own home, the AZULLE Byte4 Essential Fanless Mini Desktop PC makes power and versatility a breeze. This compact computer is equipped with a 2 GHz celeron_n4020 processor and 4 GB of RAM, making multitasking between programs an easy feat.
On top of that, its 64GB hard drive offers you enough space to store all of your important files while running Windows 10 Pro. Stream your favorite applications on the big screen by connecting it to compatible TVs in your living room or bedroom.
And for work stations, attach it right to your monitor for a modern set up that's anything but bulky and noisy.
What to Look For When Choosing a Mini PC
When shopping for a mini PC, there are several factors to consider:
Processor: The processor, or CPU, is the brain of the computer and plays a crucial role in its performance. Look for a mini PC with a powerful and efficient processor, such as an Intel Core i5 or i7, or a AMD Ryzen 5 or 7. These processors offer good performance for most tasks and can handle multitasking and resource-intensive applications with ease.
Memory: Memory, or RAM, is used to store data that the processor needs access to quickly. A mini PC with at least 8GB of RAM is recommended for most users. If you plan to use your mini PC for resource-intensive tasks, such as video editing or gaming, consider getting a model with 16GB or more of RAM.
Storage: Storage is where you keep your files, documents, and programs. Mini PCs come with either a hard drive or a solid-state drive (SSD) for storage. Hard drives are slower but offer more storage space, while SSDs are faster but more expensive. A mini PC with a combination of both is ideal, as you can use the SSD for your operating system and most-used programs, and the hard drive for less frequently used files.
Graphics: If you plan to use your mini PC for gaming or other graphics-intensive tasks, look for a model with a dedicated graphics card. Integrated graphics are sufficient for most everyday tasks, but a dedicated card will offer better performance and smoother visuals.
Connectivity: Consider the types and number of ports that the mini PC has, as well as the availability of wireless connectivity options such as Wi-Fi and Bluetooth. Make sure the mini PC has the ports and connectivity options that you need for your peripherals and devices.
Size and design: Mini PCs come in a variety of sizes and shapes, so you can choose one that fits your space and needs. Some mini PCs are designed to be mounted on the back of a monitor, while others are small enough to be placed on a desk or even tucked away behind a TV.
Operating system: Most mini PCs come with an operating system pre-installed, such as Windows 11 or Linux. Make sure the operating system meets your needs and is compatible with any software you plan on using. Mac Mini PCs are also available, but they tend to be more expensive.