No matter what industry you are in, it is important to be up-to-date with the latest technology. One of the most popular and fastest growing careers is programming. Learning how to code can seem like an impossible task for someone who has never done it before.
The answer to this question is: yes. There are many successful self-taught programmers.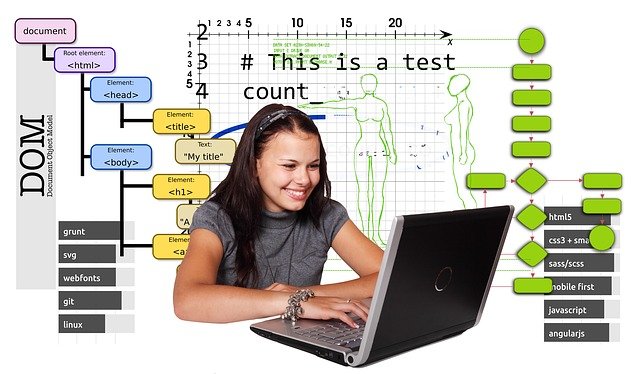 Some Tips For Learning How To Code On Your Own
Identify what you want to learn
There are many different languages and frameworks out there. Picking one to learn is not easy.
It is important to figure out what you would like to learn or what you want to complete by learning a certain language. Or you can take another approach by finding a problem that you want to solve and learn how programming can help.
For example:
Find a free online course that matches your interests
There are free courses offered online for a variety of languages.
Udacity and Udemy offer free courses in HTML, CSS, and JavaScript through the front-end development Nanodegree program.
The Khan Academy has many great course offerings. There may be more than one option available for these languages as well; check around before buying anything just so that it's clear which approach would best suit your needs!
If at any point you feel like you're stuck or need to ask for help, there are many forums and communities online where people can provide assistance.
Take the time to set up a workspace for studying, with correct tools like a laptop or a computer.
It may sound like common sense, but it's important to make sure that you're able to study where and when you need to. It can be helpful for some people if they have their own space in which they work on coding projects so that they don't feel distracted or rushed by external factors.
Make sure you have enough time each day for study and practice.
You may be someone who can only dedicate one or two hours each day to studying, but keep in mind that you will need more time if your study is going to be effective. Ten minutes of deliberate focus a day won't give you the same benefits as an hour-long session with breaks throughout which allow for reflection and revision.
Set goals and track your progress.
It's always good to have goals when you're studying on your own. They can serve as a reminder of the accomplishments that you've made and what specific challenges lie ahead for future study periods. It also helps if you make it a habit to reflect back on your progress, either by writing down new things that you've learned or reflecting over old lesions.
Learn by doing
You can practice on your own by solving problems and reading code online. You could take a course but if you're not ready to commit, try solving problems on your own and reading code online from an introductory tutorial or documentation site that you can get started with in the time it takes for lunch break at work.
If at any point you feel like you're stuck or need to ask for help, there are many forums and communities online where people can provide assistance.
Conclusion: If you want to learn how to code, there are a lot of great resources available. We have compiled some tips for those who might be considering learning programming on their own in the future. When it comes down to it, coding is all about following instructions and inputting data into a computer program one step at a time. It's not as hard as it seems! Becoming proficient with this skill has become essential in today's job market because so many industries rely heavily on technology now. Do any of these reasons resonate with you? Learning how to code on your own can open up new doors that were previously closed off before – like becoming an entrepreneur or changing careers entirely from something else (like marketing) into software development engineer.