Are you currently in the market looking for a decent indoor camera? Perhaps you have already come across Blink Mini. This security cam provides some of the most reasonable, battery-powered HD security cams for streaming and recording surveillance footage.
Amazon has been providing smart home products such as Echo and Alexa for a few years now. Therefore, it is no big surprise that they made a foray into home security. Blink is a line of security cameras of Amazon that is created for self-monitoring via a mobile application.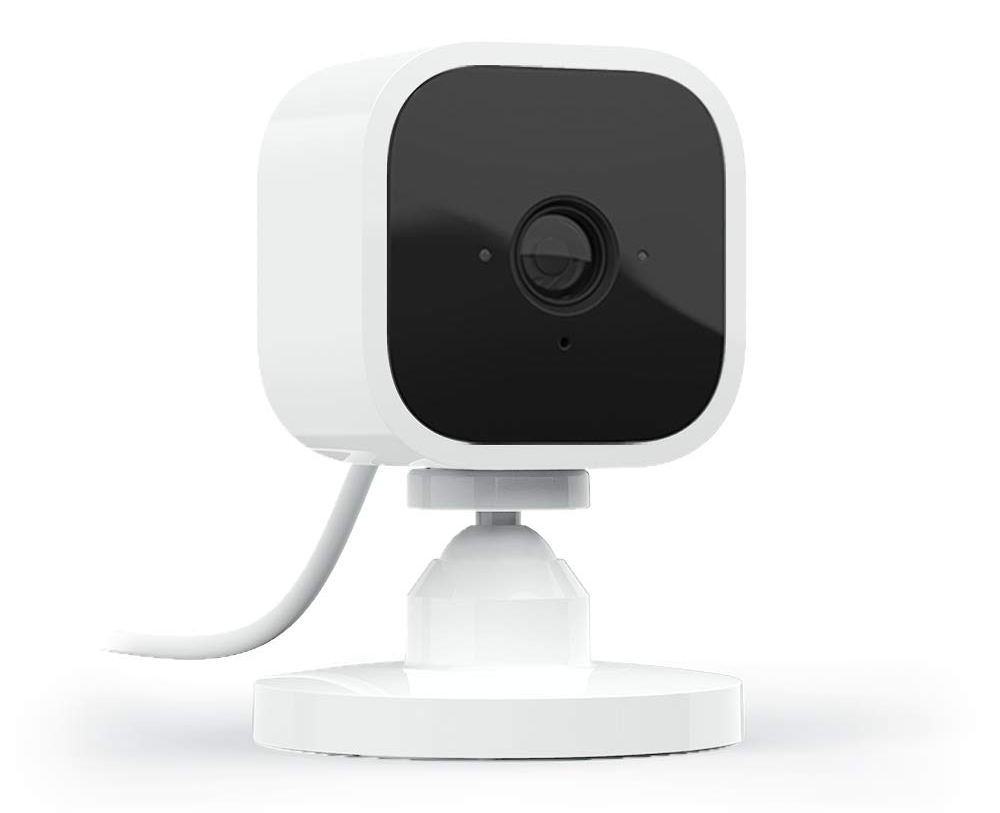 Specs and Features
The Blink Mini is a compact indoor smart security camera with a range of features to monitor the inside of your home. It has a 110-degree diagonal field of view and records in 1080p HD video during the day and with infrared HD night vision after dark. The camera has a frame rate of up to 30 frames per second.
The Blink Mini measures 2 inches x 1.9 inches x 1.4 inches (50mm x 49mm x 36mm) and weighs 1.7 ounces (48 grams). It is powered by an Immedia Proprietary AC1002B CPU with four cores running at 200MHz. The camera can be connected to a power source using the 2-meter micro USB and power adapter, which has an electrical rating of 100-240V 50/60 HZ 0.15A.
The Blink Mini supports 2.4 GHz 802.11g/n wifi connectivity but does not support connecting to ad-hoc or paywall wifi networks. The minimum upload speed required is 2 Mbps. The camera is available in white and black colors.
The Blink Mini allows you to monitor your home day and night using live view and two-way audio, which enables you to see, hear and speak to people and pets in your home from your smartphone. The camera sends alerts to your smartphone whenever motion is detected or you can customize motion detection zones to monitor what matters most to you.
You can also use the Blink Mini as an indoor plug-in chime for Blink Video Doorbell, and it will sound a real-time alert from the Mini when someone presses your Video Doorbell. With the Blink Subscription Plan or Sync Module 2 (sold separately), you can choose to save and share clips for up to 30 days.
Blink Mini Pros and Cons
Pros
Affordable – Blink Mini is straightforward regarding its pricing. You can purchase the camera on an a la carte basis. Nonetheless, you will save more if you are buying many of the same cameras.
Setup is simple – The Amazon Blink Mini is simple and fast to set up. The only complicated part is deciding where you are going to place it because you will require a power outline to plug it into. After plugging in, you can download the app and click the plus icon located at the top right to add the camera. You will find a QR code on the back of every camera which you can scan to link it to your network.
The app is straightforward – The default home tab presents your cameras. You can also click the video icon to go into a live view or click the camera icon to get a single frame.
Cons
Here are some of the disadvantages of using Blink Mini
It does not recognize people or pets – It would be awesome if this product could recognize between people or pets or distinguish other people. However, we do not expect such kinds of features at this price. It lacks sound detection, too, as a trigger option.
It lags – The lagging between an event taking place and the alert being prompted on the phone could be pretty annoying.
Needs to add subscription – Under 50 USD for a single camera is cost-efficient. However, the necessity to include a subscription for cloud storage is a big turn-off.
Conclusion
The major limitation of Blink Mini is that it is a self-monitored camera system. That is a good option if that's what you're seeking. Nonetheless, you might need to search elsewhere if you are seeking a professional monitoring system.
Overall, Blink Mini is a good security cam system for its price.