As more and more people rely on online sites to purchase products, there has also been an upsurge in the number of individuals who peruse online reviews before making such purchases. Hence, review sites are all the rage right now. Here are five of the best WordPress review plugins that will come in handy if you are planning on launching a review site.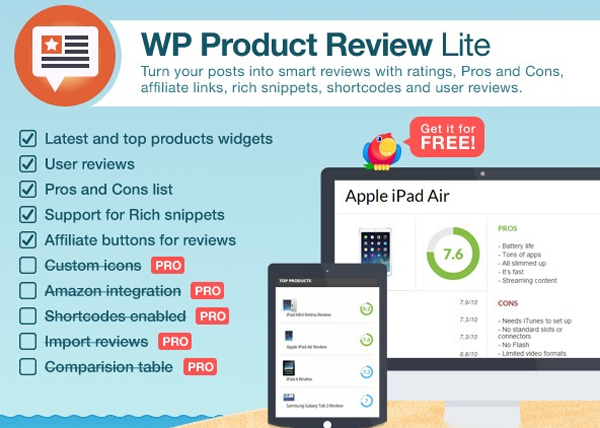 This might be one of the best review plugins you can install on your site. It allows you to review products and grade various aspects of them. Not only does it feature a general description box for you to write a comprehensive review in, but it also includes separate lists for pros and cons.
The plugin lets you rate the product and include user reviews on the site. However, whether these reviews have an impact on the rating of the product is something that you are given the power to decide.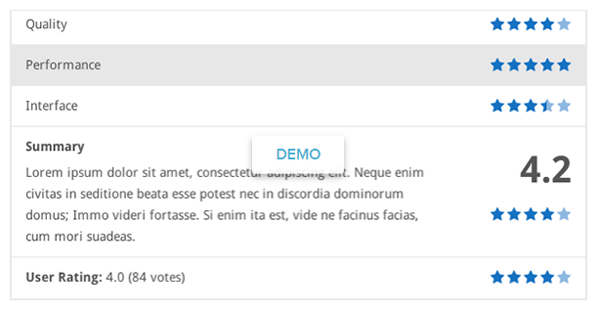 Those of you who wish to give all the power to the visitors and users of the site will find that this plugin is an excellent way to ensure your website is built at a fast rate. It allows users to leave a vote for a product, which then governs the rating of the item. The fact that the plugin is easy to operate is also appreciated by the masses.

Do you wish to project a positive image of your website to your customers? If so, you can use this plugin to gather user reviews from various websites and product pages and add them to your WordPress site. This will allow your visitors to make an informed purchase decision and they will give you the credit for it.

Unlike other plugins mentioned in this list, this plugin serves to be a tool solely for the owners of the website and not the visitors. It allows you to effectively review products without taking into account what your visitors have to say. The only way to rate the product is by giving it stars. You can't bifurcate these ratings into different aspects.
While Author hReview is solely for the owners of a site, this plugin gives the autonomy of writing reviews only to the visitors of the site. It serves as a platform for customers of a product to give their piece of mind and leave a rating behind through their comments.