Sniping games are always fun, be it on a PC or on Android. Below are the best ones on Android and don't forget to get a bluetooth game controller to maximize your shooting experience.
Top 10 Android Sniper Games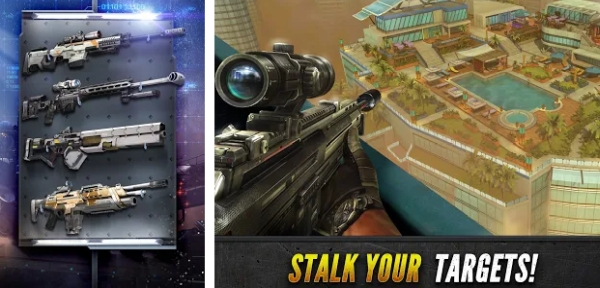 Sniper Fury is a free sniper game available on Android, and it's arguably the best one. This game is all about becoming the best sniper and taking action. The game is simple; just shoot to kill. It's a stunning FPS game as you take on the fight against evil with over 130 unique missions and unbelievably immersive 3D graphics, featuring exotic locations and urban skyscrapers. Sniper Fury puts you in the middle of epic 3D battlefields to become the ultimate hitman. As the world's top sharpshooter, you do more than kill targets; you deliver justice from the barrel of a gun.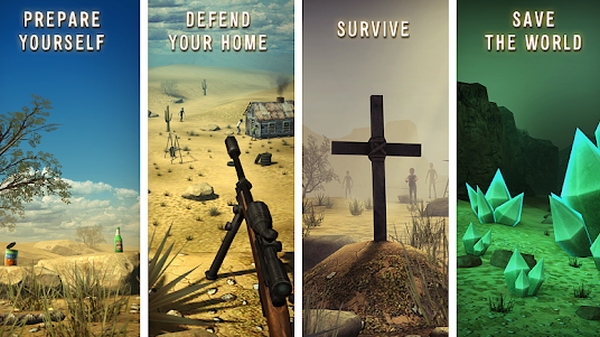 Last Hope is a zombie-themed 3D shooter placed in the desert. The game is all about surviving from the zombies' rushes as much as earning high scores. Players need to choose the best combos of items and skills in order to survive and climb the ranks of top snipers.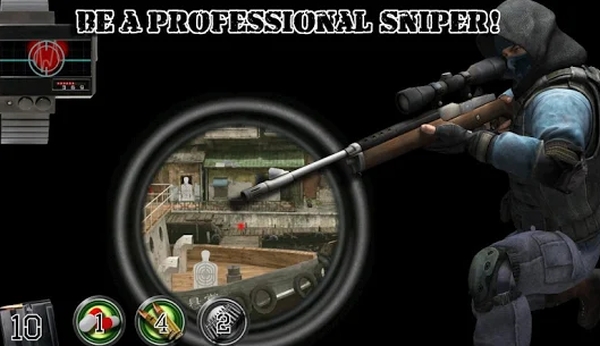 Become a real sniper with the 2nd sequel of Shooting Club! This game simulates real sniper shooting which take advantages of connection with reality. You need to master a riffle's accuracy, its specific characteristics, distance to the target, wind direction, and even heartbeat. You will have a chance to use all sniper riffles.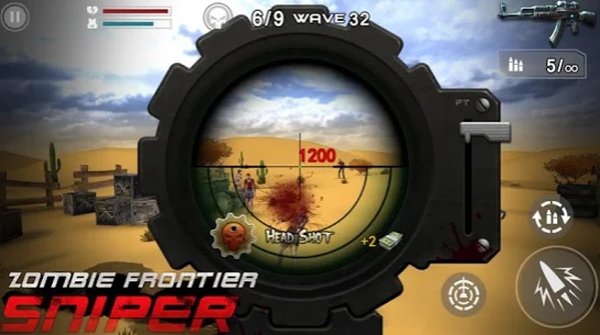 The city has been engulfed in unknown viruses that turn everybody into creatures. The survivors now are hidden in warehouses, supermarkets or anywhere else they can find. Your mission is to kill these creatures and rescue the survivors. The game features over 16 classic weapons, including Crossbow, P90, Katana and Dragunov.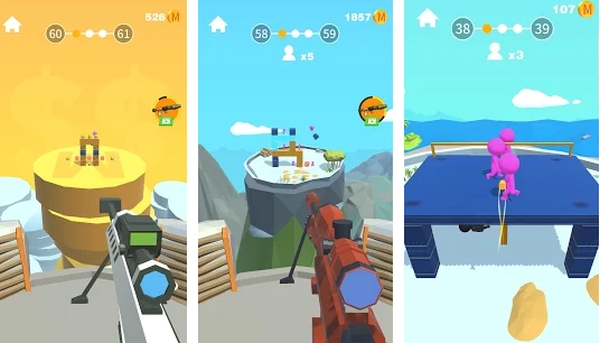 Pocker Sniper! is a 3D minimalist shooting game. It is fun to play in short freetime.
Hold and drag your sniper scope to aim, release to shoot
When aiming at moving target, time your shot for the best outcome
Upgrade weapon regularly
Shoot buildings and fuel tank for extra fun
Simple shooting with a puzzle twist
Low on coin? Bonus stages will fix you up
Collect all 5 sniper rifles and adventure in different maps
Infinite ammo, so don't be afraid if you missed your target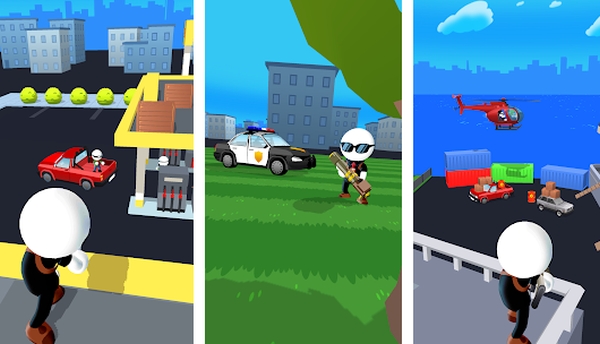 These common games have traditionally required players to run after the goal and hide around the corner in order to remain safe. As a result of the relentless threat to your hero's life, you normally get depressed and anxious. But not this time, though sniper games have been improved and updated. In this game, you're going to sit on the top of a nearby building and keep an eye out for the next target to kill.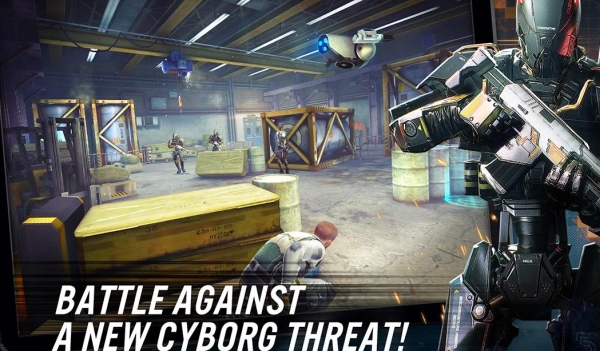 You have been hired to push back this invasion, at all costs in Contract Killer: Sniper. Similar to other sniper games, you can use scopes and silencers to conduct long-range assassinations, cover and stealth to sneak up on your enemies. The game has dozens of unique quests with different objectives to earn titles, badges, and big rewards. Weapons with scopes, silencers, and magazines, and outfit can be upgraded.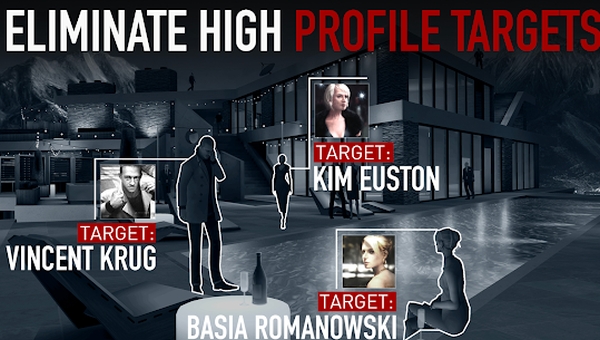 The popular game console series, Hitman, come to Android with Sniper edition. You are required to play with strategic shooting abilities, serve the duty to plan the ultimate assassination kill shot. It has a zombie mode where you become a zombie hunter, fighting with a true battle of your skills and speed of execution. Improve your strike skills on mobile for the perfect assassination as you uncover secrets and subterfuges in this fun game!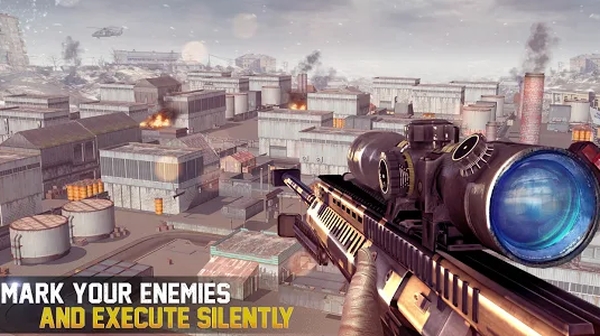 Are you ready for a free offline FPS sniper 3D action game? This upcoming sniper shooting game is focused on an intriguing plot and fun action shooting game. To destroy targets in our latest games , you must keep your target with a sniper riffle. To complete your missions, arm yourself with sniper rifles, single shot repeaters, automatic assault weapons, and other weapons. You can pick and update hundreds of guns, so bring the best one to your next mission!
If you're a fan of zombies, this game will be the new addiction for you. It's more than just a sniper game as you get to use all kinds of weapons including guns, rockets, and propane trucks to defend your life against the undead army of the zombies. As a sheriff, you're the only defense that the survivors have against a zombie invasion.