Camping is a favorite pastime for many people. Whether you enjoy the great outdoors or just want to get away from it all, camping offers a perfect opportunity to do so. However, when it comes to preparing food while out in the wilderness, things can get tricky. Camp stoves are one of the best ways to cook your meals if you're living rough and there's no power grid available. In this post we'll take a look at five different portable camp stoves that will work well for those looking for something simple and easy!
What to Look For in a Portable Camping Stove?
Portability and compactness: The first thing to consider when looking for a camping stove is how portable it will be. If you plan on traveling with your cooker, there are many options available that have been designed specifically to pack away easily and take up as little room in your backpack or suitcase as possible.
Fuel type: The second factor to think about is the fuel source of your stove. This will depend on the type of camping you're doing, as well as your personal preference in terms of cooking style and what is available to you out in the wilderness.
Design features: Next up are some design features that can make a big difference when it comes to cooking comfort. Consider how stable the stand for your cookware is or if there's an easy way to adjust flame levels based on various recipes being cooked. If these details matter to you then take note!
Price range: Finally, price should be taken into account regardless of which option you choose. Some may consider this their main deciding factor while others might not worry too much about cost and instead focus on other factors like portability or fuel type – but it's best to be prepared either way, right?
5 Best Portable Camping Stoves
Ohuhu Stainless Steel Camping Stove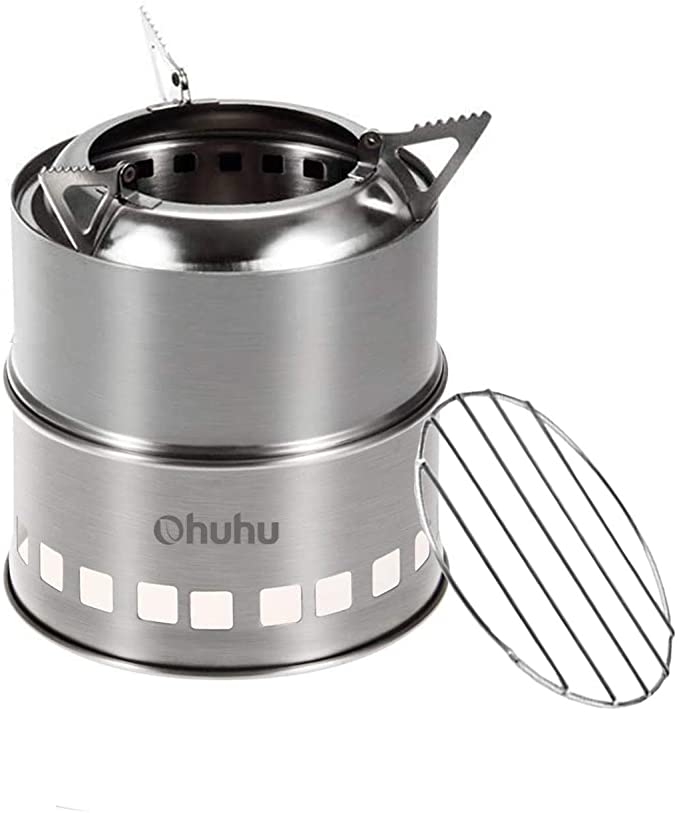 The Ohuhu Stainless Steel Camping Stove is the one device to meet all your cooking needs, whether at home or on the go. The camp stove is wide enough to fit most pots and pans for boiling water, cooking food or making a nice outdoor fire.
Add more versatility using adjustable height levels (2.8"/3.8") with intense flames for grilling and light flames for warming previously cooked meals. Whether you want high heat or a warm glow doesn't matter; this convenient design has it all! Bring this versatile kitchen staple into your life today and live without limitations tomorrow!
The top of the stove (just above the grate) has two settings: one high temperature setting that will double as an excellent grill and one low heat setting that's great for warming up previously cooked meals. With such versatility, Ohuhu is sure to become your go-to cooking tool when preparing those delicate dishes!
Camp Chef Explorer Two Burner Stove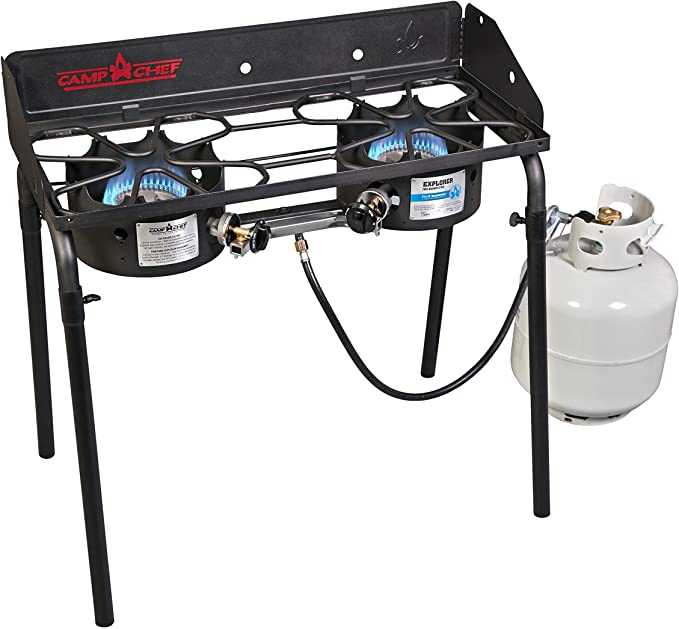 Introducing the Camp Chef Explorer Two Burner Stove! With 3 ft. hose and regulator, this stove is perfect for any campground, picnic spot or campsite.
The 3 ft hose and regulator will help feed propane into the legs of the stove so that cooking happens in no time at all! No worries about running out because it has two 30,000 BTUs/Hr. cast-aluminum burners–talk about fuel efficiency!
Not only does it come with a detachable steel legs and side-wind screens for added comfort, but also includes appliance-style temperature controls to cook your food just the way you like it. It's compatible with most 14 inch Camp Chef accessories so you can switch between grills, pans or whatever else goes on top of a stove base quickly and efficiently!
GAS ONE GS-3000 Portable Gas Stove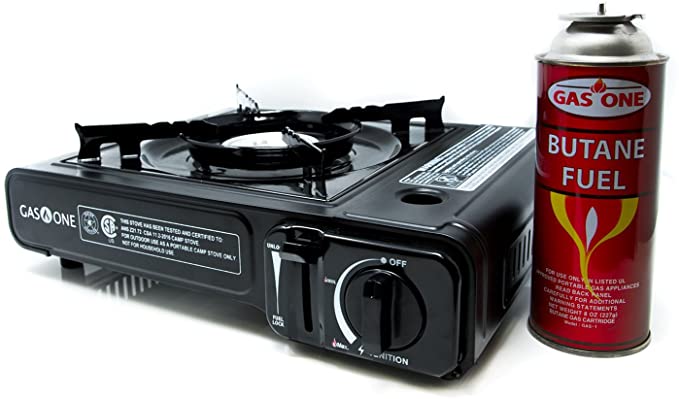 The GAS ONE GS-3000 Portable Gas Stove is a great tool to have for cooking indoors or outdoors. The 8 oz canister of butane fuel lasts up to 15 hours, providing power without batteries or electricity that you need during a home emergency.
It's also handy as an outdoor stove when the weather doesn't cooperate with cooking over a fire. Whether you're camping, tailgating, fishing, boating, hunting… this gas stove has got your back!
Enjoy Camping in style with its reliable 2000 BTU Gas One GS-3000 stove. Complete with a carrying case for those out of the house emergencies, you will also receive the convenient user manual to teach you exactly how to work this nifty gadget! This is an extremely portable and easy-to-use stove that comes complete with a safety shut off system.
Lixada Camping Stove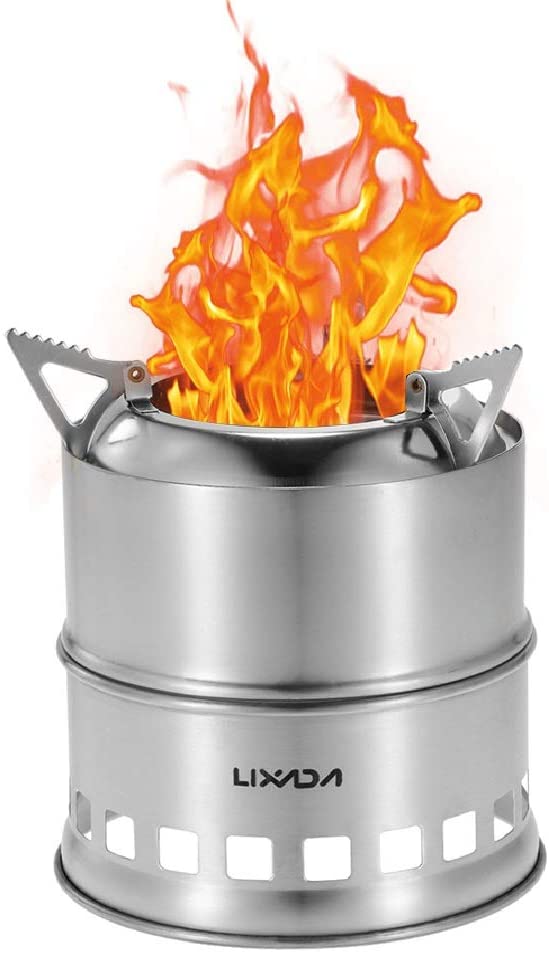 Lightweight and easy to pack, the Lixada camping stove collapses for easy storage. It also has a carry bag with handles that allow you to sling it onto your backpack while on hikes or store it in a car trunk.
The Camping Stove fittingly includes an grill attachment which serves as the perfect surface for cooking bacon or eggs over the fire. Comfortable even when slightly windy, this portable outdoor cooking space is ideal for large crowds so long as everyone brings there own bags of charcoal or twigs!
Crafted from high quality stainless steel, this portable stove can withstand heavy weight and intense heat. Compact and lightweight, its collapsible design makes it easy to carry anywhere you're headed for an elevated outdoor cooking experience. Geared with a 3-arm base support system, no matter what terrain or condition there will be ample stability on any surface when needed most.
Etekcity Ultralight Portable Outdoor Backpacking Camping Stove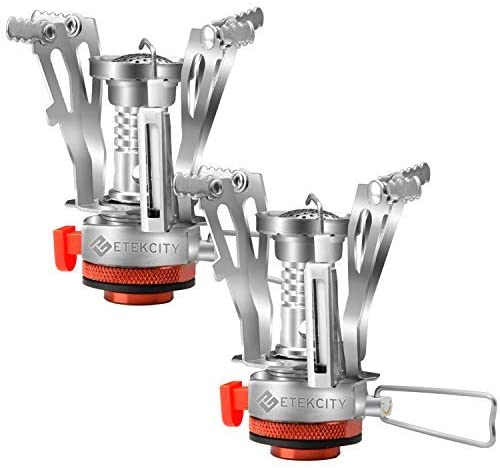 The Etekcity Ultralight Portable Outdoor Backpacking Camping Stove package comes with a case to protect the device while out and about. Central to its compact features is that it's collapsible so when you're not using it or in transit you can store it away without ever feeling like re-packing takes up too much space.
The stove weighs less than 4 ozs which makes transport a breeze and because of the materials used (Aluminum alloy & stainless steel) this product will stand high temperature even on those windy mountain days. This packable bag also makes for easy packing as well if your idea of camping includes going light or ultralisittc.