Nursing is a demanding profession. It requires access to accurate information, quick references, and apps to enhance patient care. Here's a comprehensive list of the 10 best apps for nurses that greatly benefit them in their daily tasks.
Nursing Central
Nursing Central combines five top-rated nursing apps. It is an integrated clinical solution that empowers healthcare professionals. This app provides a range of valuable tools for accessing essential information. Nurses and students can access detailed insights.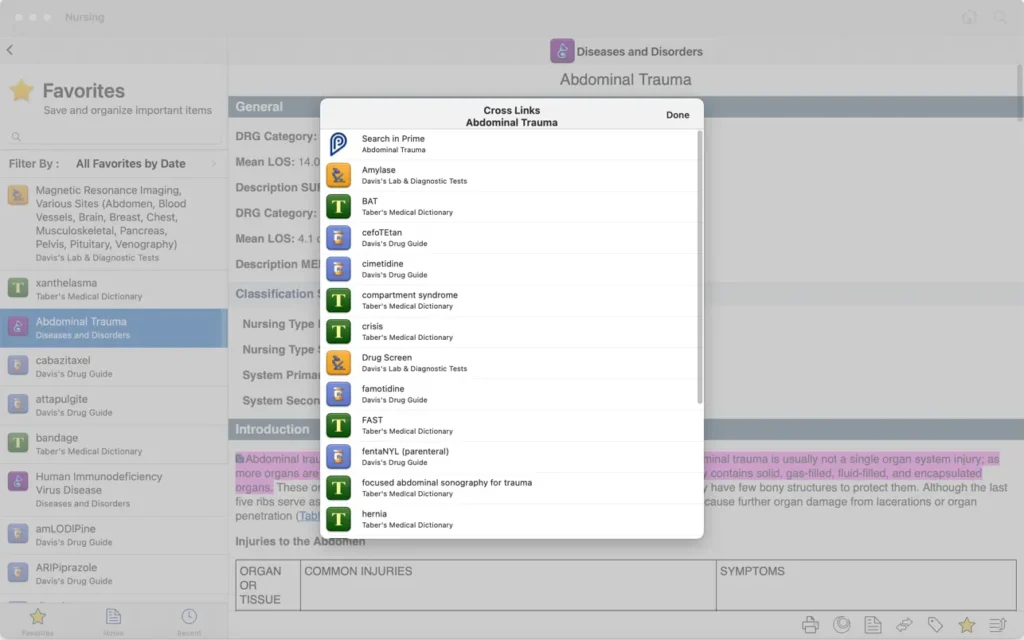 To be known as a nurse who is talented and educated, you need to do your assignments on time. You also need to understand the purpose of being a nurse. For this, the essay sample on EduBirdie on why I want to be a nurse essay can be helpfuL The essay examples will enable you to analyze the motive behind being a nurse. There are many other essay topics on the website from the healthcare domain and various other related subjects that you should refer to.
MyDuty – Nurse Calendar
MYDUTY is an essential calendar app for nurses. The app streamlines duty management. It enables easy sharing via web addresses, social media platforms, and messaging apps. With features to create groups and invite friends or colleagues, the app simplifies work coordination. You can view group members' schedules using the 'Member Duty' feature.
Nursing Dictionary by Farlex
The next on the list of nursing app for iPhone is the Nursing Dictionary by Farlex. It is a medical dictionary app. It caters to nurses and medical professionals. With it, you can gain immediate access to a vast collection of:
Over 56,000 medical terms
4,000 medication entries,
9,000 images from reputable sources
Whether you're a nurse or a nursing student, this app offers in-depth definitions of medical terminology. You can access 56,000+ medical terms and definitions from authoritative sources.
Shift Work Calendar
Shift Work Calendar is a practical calendar app for nurses who mostly work in shifts. Although it helps other industries too it's most popular in healthcare. With this one of the best nurse apps, you can create various shift types for enhanced customization.
Wlnss Pro
The Wlnss Pro app revolutionizes patient care. It allows licensed practitioners to provide wellness treatments directly to patients' homes. The app currently offers vitamin IV infusions and booster shots. These are administered by Registered Nurses and acupuncture is provided by Licensed Acupuncturists. One of the best features is the flexible scheduling to suit your convenience.
Davis's Drug Guide For Nurses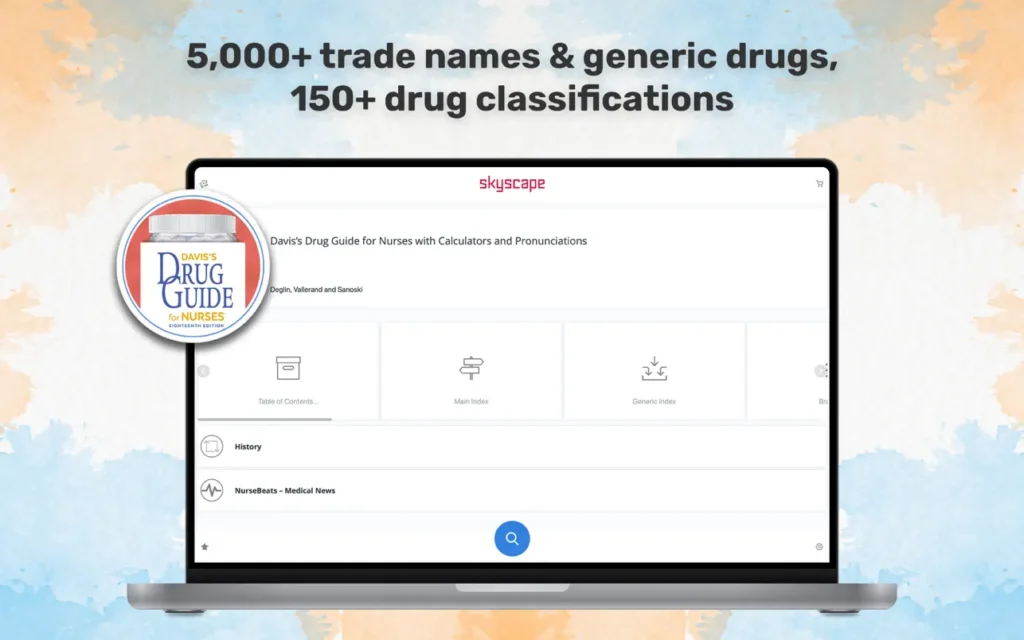 Davis's Drug Guide For Nurses offers a wealth of constantly updated information that makes the app's cost worthwhile. Its user-friendly content aims to educate and enlighten healthcare professionals. It provides clear and concise content for enhanced comprehension. It also offers revised drug monographs for comprehensive insights.
Taber's Medical Dictionary
Taber's Medical Dictionary provides a comprehensive medical resource with audio pronunciations, images, appendices, and in-depth definitions. It includes topics rarely discussed in nursing, such as balanced patient nutrition. With it, nurses can explore a comprehensive medical dictionary for a wide range of medical terms
They can delve into rarely discussed nursing topics for a holistic understanding and search the index for efficient topic exploration.
Medscape
Medscape is a knowledge-packed app offering a wealth of medical content. Nurses can stay updated on news relevant to their specialty, and access medical articles, research, drug information, and educational resources. It's a valuable tool to stay informed and up-to-date in the nursing field.
Lippincott Nursing Advisor
Lippincott Nursing Advisor is a valuable reference tool. It features thousands of evidence-based clinical entries. Nurses can search for information by keywords or categories. This makes the app indispensable for making informed decisions at the point of care.
Pill Identifier
Pill Identifier is a great app for nurses who face difficulty in identifying medications based on their imprint, color, shape, or name. With a database of over 14,000 medications, this app assists in ensuring accurate medication administration. This also means greater patient safety.
Bonus app – Classic Anatomy
Classic Anatomy is a beautifully illustrated quiz app that ranks as one of the top medical apps for nurses. It's designed to test and strengthen nurses' knowledge of human anatomy. It provides an engaging way to challenge your understanding. With the app, you can even compete with colleagues.
Conclusion
These nursing apps for iPhone collectively serve as valuable tools for nurses. The apps enhance their clinical practice, knowledge retention, and patient care abilities. Whether it's quick references, accurate calculations, or educational support, these apps are designed to streamline nurses' efforts and improve patient outcomes.