For awesome distraction techniques and incredible techniques, everyone wants to experience the magic. On the other hand, performing magic comes with a deep understanding of the particular method behind every trick.
Don't worry! With the best online magic classes and training below, you will gain confidence in your next magic trick performance.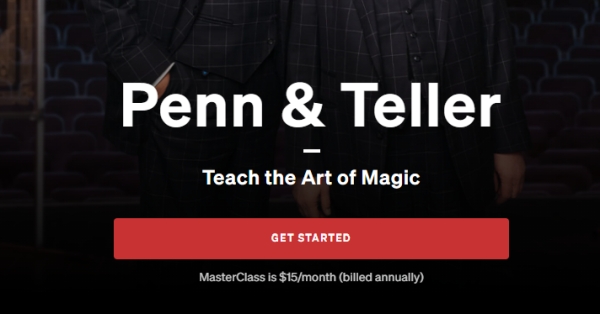 This special magic lesson focuses on showing both the techniques and trick psychology and involves more than 14 lessons. Each of these lessons involves a 12-minutes intensive lecture. It comes with video instruction that includes module covering magic vs. lying, rope tricks, exploitation of brain's vulnerability, card tricks, misdirection, and sleight of hand.
If you want to focus on the principles behind the five basic sleights of hand tricks, then this one is for you. Tim Domsky, who is a seasoned magician for more than a decade, is the tutor. He will cover different basic handling, gypsy thread, changing lighter, Tenkai push, finger palm, pulse trick, and more.
This intermediate-level class will help you learn the basics of magic. Not only that, but you will also know how to perform in a large crowd. Michael Harrington, who works as a professional magician for more than a decade, will be your instructor. Additionally, this two-hour class cover misdirection, sleight of hand, magic card tricks, and more.
For a more advanced knowledge about sleight of hand tricks, this class is worth the try. It comes with 31 different on-demand videos. Tim Domsky is still the instructor here, and he will teach you everything about crazy handcuffs, pen and coin, the classic palm, the ambitious card, and more.
Do you want to learn magic in a matter of 7 days? If so, this 1.5-hour class is right for you. Jeremy Nelson, who works as a magician for more than 25 years, will be your instructor. In the beginner-level course, you will learn the splitting coins, spoon bending, levitation, sloppy deck, and many more.
This online class will let you learn tricks that work by sleight on hands. Not only that, but you will also discover other tricks according to illusion and mentalism. Tom Jean is the instructor in this class, and he combines sleight of hand with mental tricks and misdirection.
This beginner-level course involves a 1-hour on-demand video. The course modules include making cards disappear, making a pen go through the hand, making a coin pass through the table, rolling a coin across the knuckles, and making a card vanish.
Using some coins and a deck of cards, you can already perform tricks in front of your friends. Matthew Cope will be your instructor who has more than 10 years of teaching experience and more than 20 years of experience as a professional magician.
Seasoned instructors from MindQuest Academy present this course. The instructions have a purpose of teaching you how to apply good practices and learning solutions to real-life scenarios.
Whether for fun or profit, this course is what you need to know all the necessary tools in becoming a performing magician. Hilar Pool is the instructor of this class, and he will teach you a variety of tricks such as close-up magic, sponge magic, levitation, mentalism, money magic, coin magic, and card magic.
Which one grabbed your attention? Let us known in the comment section!