Do you want to learn a new hobby? You've come to the right place! In this article, we will discuss 10 of the best hobbies related to computers and technology. These are perfect for people who love everything about computers and technology. Some of these even offer video games as an aspect of the hobby! If that's not enough, they're also great ways to meet people with similar interests – in fact, some might even be able to help you find a date too!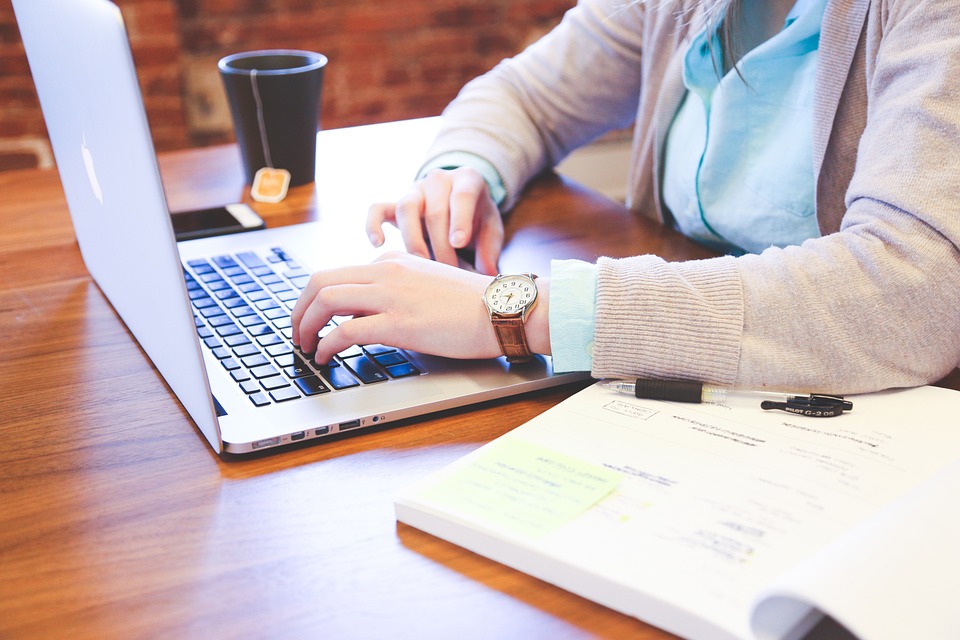 10 Best Hobbies Related to Computers
Now let's get started on our list:
Programming
Programming is one of those jobs that doesn't require any formal education or training. It's all self-taught from online tutorials and courses. This is a great hobby for those who love to problem-solve and tinker. You can even try out some basic programming on your own personal website!
Different types of programming require different language skills, so pick one you like best to start with – maybe HTML (a basic type of coding) if you want to make a personal webpage or Python (one of the easier languages to learn) if you want to do more complex stuff.
Browse The Web
Let's face it: every single professional in every single industry uses at least one internet browser. This means knowing how to browse the web like a pro is something that translates into pretty much any other career field. Furthermore, even if you do end up getting a job that doesn't involve using computers, odds are good your performance will ultimately be evaluated based on your browsing history!
Browse the Web is a type of hobby that anyone can have. You could just pick one website to start with, or you could try out an entirely new, different site every day. But there's more than just simple browsing! You can also search for information on anything you want to know about – it's like doing research but in the form of leisure time activity.
Luckily, learning how to browse the web isn't all that difficult – it just takes some practice! Some of the most important things to know are which websites are safe and secure, how to use bookmarks, and what makes for an effective username/password combination.
The next time you're at school or work, sit down with your fellow students/employees and get them to show you new ways they're browsing the web – it's always good to learn new tricks!
Web Design
Web design is a great hobby because it takes all your creativity and uses it in a practical setting. It encourages you to create something amazing and beautiful with your artwork and skills.
To get started, you need to know about HTML and CSS (a type of coding). These will help you create web pages and other online content which you can use to get a job in web design!
Computer Games
In order to get started with computer games, you need a gaming system, such as an Xbox or PlayStation. You also need a ton of different video games – there are literally thousands of game choices out there! A lot of the most popular ones are FPS (First Person Shooter) or RPGs (Role Playing Games).
These can range from fast-paced action shooters like Call of Duty and Battlefield to roleplaying adventures like World of Warcraft and Skyrim. There are even MMORPGs (Massively Multiplayer Online Roleplaying Games) that allow players to interact with each other in real time!
Game Development
Game development is a great way to get started with programming and problem-solving. There are so many different types of games and genres, and some people even make their own type of game using RPG Maker!
As mentioned in the intro paragraph, some games allow players to create their own content – that's definitely something worth trying out on your own.
Watching Films
Did you know websites like Netflix all have movies and TV shows available online? This means anyone can be a film critic! All you need to do is pick a show or movie, watch it, and then discuss it online.
To get the most out of watching films, you need to be able to understand what makes a film good or bad. You can learn this by reading reviews or just talking about why you liked something with friends/couples who share your interests!
Another option is to try writing your own screenplay – all you have to do for this one is write a script! Make sure you pay attention to how other writers choose dialogue and create conflicts between characters. This should help make your story more dynamic and interesting. If you want even more tips on how to do this hobby well, check out ScreenCraft's videos, which are created by industry professionals – they're an excellent resource!
Even if you don't want to write your own script, this hobby is great because you get the opportunity to watch new movies for free. It's also a nice way to keep up with what other writers and directors are doing in the industry – it gives you a chance to learn more about filmmaking and different types of stories and themes!
3D Modeling
3D modelers tend to use technologies such as 3Ds Max and Vray, which is a rendering engine for 3D graphics. One of the most popular types of 3D modeling out there is video game design, but it's only one of the many things you can do with this hobby.
Amongst other things, 3D modelers can create 3D models for movies or create very detailed architectural models that architects and designers can use to see what a finished building will look like before they even break ground. When done well, this hobby can lead to a ton of opportunities: all you need is some good work and patience!
Blogging
Blogging is a great way to express your creative side as you can write about anything you want. You don't have to be a professional writer, as the point of blogging is to share your ideas and thoughts with others!
In order to blog, you need a website or blogging platform like WordPress. Once you're set up on this system, all you need to do is write and schedule posts ahead of time!
Depending on what kind of blogger you want to be, there are plenty of topics available for discussion: fashion, food, film, music, and more!
There are also many genres of blogging – some bloggers like writing about personal experiences about their life (think celebrity gossip), but there's also content writing, which consists of writing blog posts for companies in exchange for money.
Depending on your interests and skills, you should be able to find something that happens to match!
Photography
Are you passionate about taking photos? Have you thought about turning this hobby into a career by becoming a professional photographer? If so, you should know there are tons of different types of photography out there – one popular genre is travel/landscape photography, which can consist of images captured in different countries or even around the world.
Other genres include portraits (taken pictures of people), sports photography (like watching tournaments), or even underwater/extreme sports photography. You can also take macro photography, which deals with very close-up details of the world around you.
Once you've established your photography style, there are so many ways to turn it into a career! You can charge for events or special occasions, create travel blogs that show people the places you visit, and then suggest that they hire you, apply for professional jobs, or even try to get published in magazines/newspapers (this one is tough).
The great thing about this hobby is that it takes place both online and offline – you can take photos of people at mall meetups or conferences, which is something few other hobbies allow. Plus, with digital cameras getting cheaper all the time, it's easier than ever to become an aspiring photographer!
Organizing Data on Your Computer or Phone
Most people every day come into contact with documents and data that they need to organize. This is a very common thing for people the world over. For many people, organizing their data is actually time-consuming and can be quite frustrating too.
One of the best ways to get around this problem is by using efficient computer software and apps and even some mobile phone apps too. With these new tools available on the market, it's easier than ever for people nowadays to get organized and stay that way too.
People today use these programs on their computers because it allows them to find all the information they need in one handy location. They may also use these same things on their mobile phones, which makes it convenient for them when they are traveling or doing something else.
These days, computers are so advanced that they can take the information from all of your various applications and put them in one area where you can access it quickly and easily anytime.
If you've tried using other methods but have run into problems with files being lost or hard to find, then you really should consider looking at some of these software and apps to help you. With all the different types of programs out there, it shouldn't be difficult for you to find something that is easy to use and affordable too!
After Thoughts
If computers are your thing, then maybe one of these hobbies is for you! While many of these categories may seem like they'd be boring, there's a lot more potential buried beneath sometimes-dull surface tasks.
For example, did you know some computer game developers make millions of dollars every year by playing games? It sounds crazy, but it's true!