Tinder is the app that made online dating extremely popular and quick, thanks to its swipe feature. It allows the users to easily swipe the profiles of other users. Now, there are plenty of different apps with the same feature and developed for the same purpose. Here are the best Android dating apps that look like Tinder.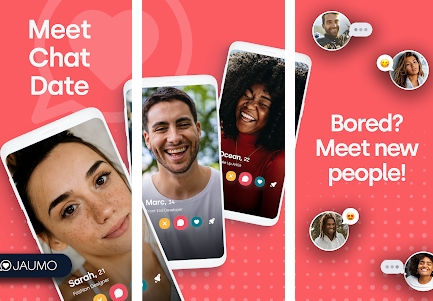 Meeting people and forming meaningful connections can be a lot of fun, and that's what the Jaumo Dating app is all about!
It's never been so easy for you to find your perfect date, have some fun, flirt, and meet new friends all while staying within your limits thanks to our membership plans that range from free just needs an optional upgrade to VIP for unlimited likes, happy hour social events and more! This is one single solution worth checking out because there are none others quite this smart, sexy, or savvy on any planet.
If dating was a walk in the park then there would be no need for Jaumo. But, sadly, it's not and that is why we are here to help you find your perfect match online; whether he or she is two blocks away or across the globe. Discover new friends, flirt with those around you, or widen your dating pool to see if better matches exist elsewhere—all for free!
If you're ready to take your dating game to the next level, there's no better way than with our VIP option – you get unlimited likes, no ads ever, the chance to chat with new local singles before anybody else even sees them, and unlimited filters so you can narrow down your matches based on location, age, habits, hobbies and more.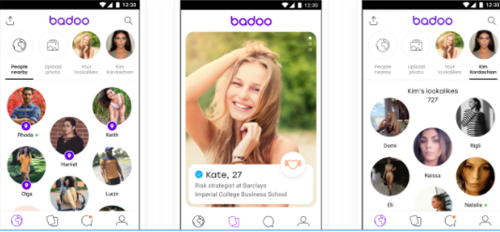 Badoo has quickly become one of the most used dating apps on the market. With more than 400,000 daily registrations, it's no wonder why it remains a popular choice for those looking to make connections with potential matches.
Badoo makes meeting people easy with its simple swipe-to-match feature and provides users with a chance to meet someone in their local area with its location search capabilities. Impressively, the app also features a bumped feature that notifies users when they cross paths with another user in real life!
Plus, by linking your social media profiles to Badoo, users can easily extend their circle of contacts.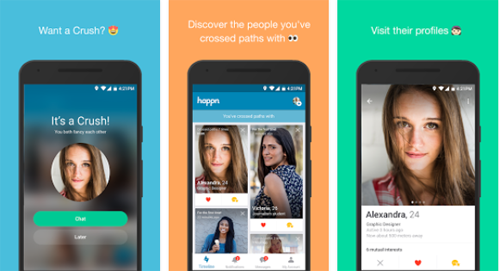 With this ingenious social network, you can check out and get in touch with people who you've come across in the past, or even at this very moment. Crushing on someone? No problem – if your crush reciprocates, you can begin chatting away!
Moreover, there is an awesome feature of charm that requires credits – but beware: all users of happn have their safety and confidentiality as the highest priority. Your location will never be revealed to other members; instead only places, where you might have crossed paths with them, are shown. With your geolocation always actively tracked by happn, you'll never miss out on potential connections again!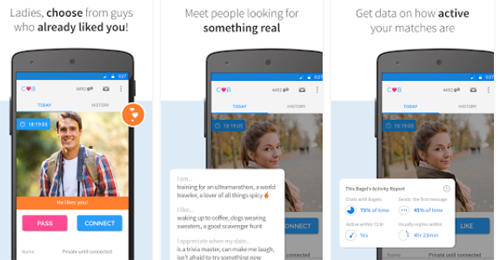 CMB Free Dating App is one of the great online dating platforms available today. With a similar setup to Tinder, there is one major difference: when scrolling through potential matches, CMB will show users with mutual friends or individuals you have recently been in contact with – this is why the app gets its name from the term 'bagel'!
In addition to this great feature, it even proactively suggests ice-breaking questions and lines for first contact so you don't have to worry about awkwardness. Going further still, CMB boasts an impressive success rate among its users.
Every day at noon, what could be your best match is suggested without any cost – plus they'll keep improving their suggestions based on your personal preferences. Plus each profile details relationship goals so you can be sure that only quality dates make it through!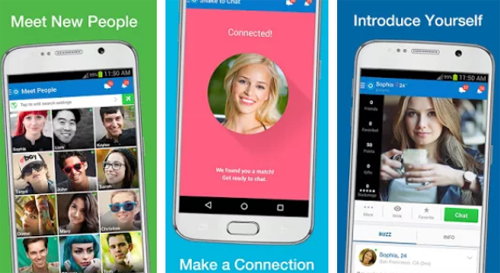 Skout has a few features that really set it apart from its competitor like Tinder. It offers you two ways of engaging with other users: you can use the familiar swipe interface or choose a grid system, like those found in Badoo, Ok Cupid, and other apps.
You are able to 'like' other users easily and contact them directly, as well as see which profiles your own is favorited by or who's viewed it recently.
Skout also allows you to meet people that best match your preferences and location, chat with them in real-time, broadcast yourself and even watch others' streams for some great entertainment.
Additionally, you can save favorites for later usage and browse profiles & pictures before making decisions. And if all of this wasn't enough, Skout also has a unique range of features to help promote yourself within the app.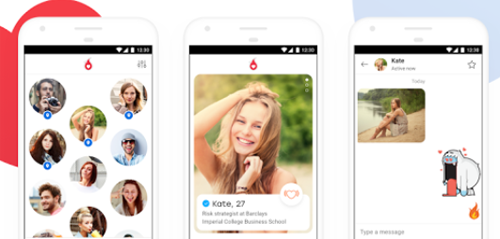 Hot or Not has been around since the early 2000s, and even inspired the developers of Tinder. It's more than just a similar app — not only can you swipe right to show your interest and left to keep swiping in "Encounters", but you also have the ability to send messages to other users, check their profiles, and more.
If that wasn't enough, Hot or Not also offers a version with "Superpowers", which allows for profile promotion and sending gifts. Plus, its features are designed with safety in mind. Verified profiles give users extra assurance that they're chatting with real people and Blur Intimate Photos is an automated process that applies zoom blurs over explicit photos before they're opened by unsuspecting viewers.