You might have an excellent Apple watch, and you love to wear it. Since there are many Apple watches in the market, you might be inspired to buy a new one. But, have you thought of the accessories that you can use for an Apple watch?
An Apple watch accessory adds beauty and style to the watch itself. Examples of the accessories you can buy are bands, screen protectors, and stands. Each of these accessories serves the Apple watch with a purpose. Some of these accessories even add style and protection to the watch.
How to Choose Apple Watch Accessories
Before you buy Apple accessories, let us provide you essential factors that add to your convenience of using Apple watch.
Quality
For most Apple watch users, a high quality accessory means comfort in wearing their watches. Whether it's a watch band or screen protector, you make sure the accessory is good quality. Why? It allows you to use your watch in more extended time. For example, an excellent screen protector protects the screen of the watch from cracks or dirt.
Comfort
Most consumers consider comfort in selecting accessories and Apple watch accessories aren't different. Before you buy it, you make sure that you're comfortable using it. If not, it would be difficult for you to wear it. For example, you buy a watch band that applies to the watch and fits your preference.
Style and Design
Apple watches accessories have different styles and designs. From the simple to the elegant designs, you have different choices. But, you have to make sure that accessory style and design fit the watch. Don't pick and elegant design if the Apple watches you have is simple. The elegant design is a perfect match for watches that are stylish also
Also, don't forget to consider your budget before you buy accessories. You need to choose a different accessory if the accessory you want to buy doesn't buy doesn't fit your budget. It's best to select affordable and quality accessories for your Apple watch.
10 Best Apple Watch Accessories
Have you thought about the top accessories you can buy for your Apple watch? If not, here are our top accessories on bands, screen protectors and stands you would be interested in buying:
Best Apple Watch Bands
JUUK Ligero Cosmic Grey LT Premium watch band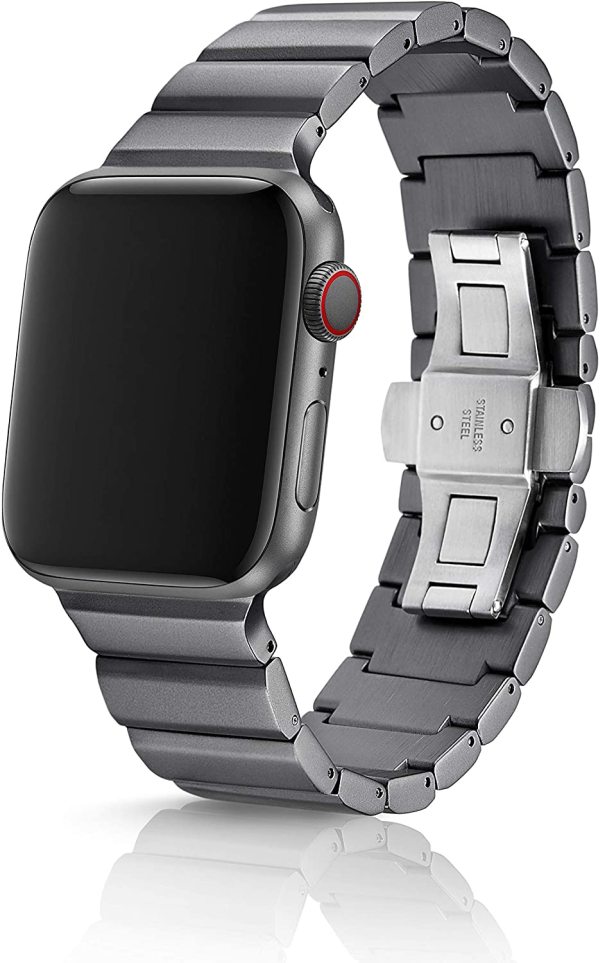 An Apple Watch is not complete without a stylish aftermarket strap. JUUK designed this band to produce minimal weight yet provide ultimate protection and durability for your expensive device. With high-grade 316L stainless steel endlinks, you won't worry about the connector issues with the proprietary band, either. No matter what your job entails, on-the-go or in an office; your watch will be styled for success thanks to our Ligero model!
They are committed to crafting robust yet lightweight pieces that make your Apple Watch feel like it's finally complete. The hard anodized 6000 series aluminum we use in our bands is used throughout the industry because of its sturdiness and appealing look; simply put, when you purchase this product for your Apple Watch 42mm or 44mm models you'll get equal doses of function and fashion.
Carterjett Nylon Sport Series Watch Band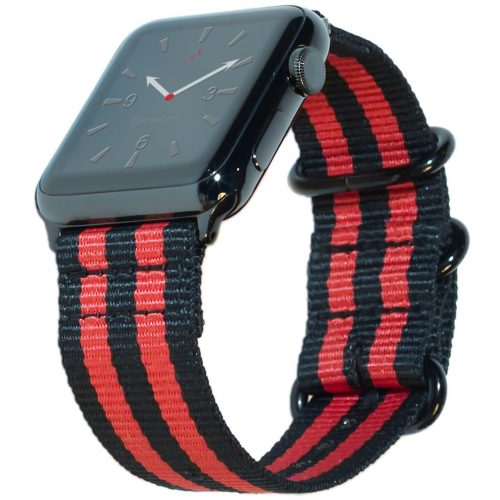 If you love nylon material watch bands, the Carterjett Apple Watch Band is a good choice. It's affordable and comes in different colors and styles. The Carterjett is soft to touch, and waterproof Carterjett Apple Watch Bands are compatible with most Apple watches so you have satisfaction in buying it. Also, you wouldn't need tools or screws and adjusting the band to your Apple watch.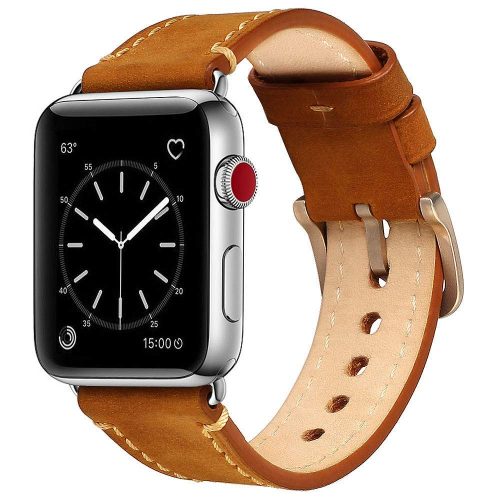 The rich look makes the Mkeke Apple Watch Band makes your Apple watch look elegant. It's available in 38mm and 42mm sizing. The leather is sweat-absorbent, and you can use it for a long time. The watch band offers you multiple holes so users with different wrist sizes can use it. You can choose black and brown colors.
Carterjett Rubber Apple Watch Band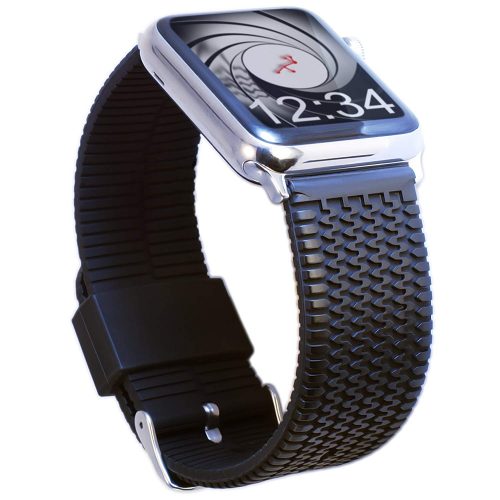 You might not think of rubber as good band replacement for your Apple watch. But, it would be awesome if you buy it. There are different colors of the watch band that you might like. You can customize the brand based on your wrist size and enjoy its waterproof feature.
Best Apple Watch Screen Protectors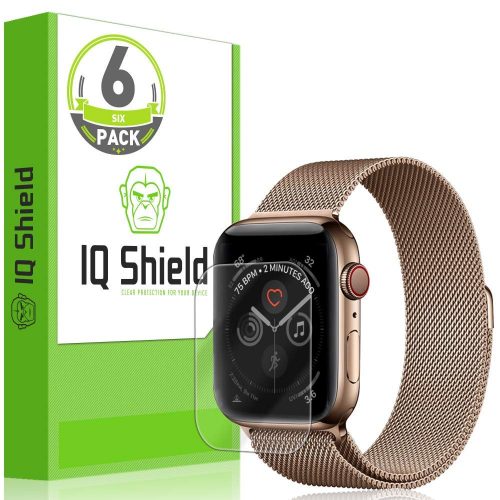 Do you want an invisible-like a protector for your Apple watch? IQ Shield Screen Protector is one of the best screen protectors you can buy. It uses the wet install method that develops touch screen responsiveness. The screen protector is durable transparent and protects your watch's screen from scratch.
Not all Apple watches have customer support and warranty due to its affordable price. But, it's different with the Screen Protector from IQShield. In buying the product, you gain customer support and a 100% service warranty.
IQShield LiQuidSkin Screen Protectors has self-healing features that mean scratches would disappear in no time. The screen protector also includes a cleaning cloth and spray to keep the watch clean. You can also use a squeegee in the removal of square bubbles
Military Shield Screen Protector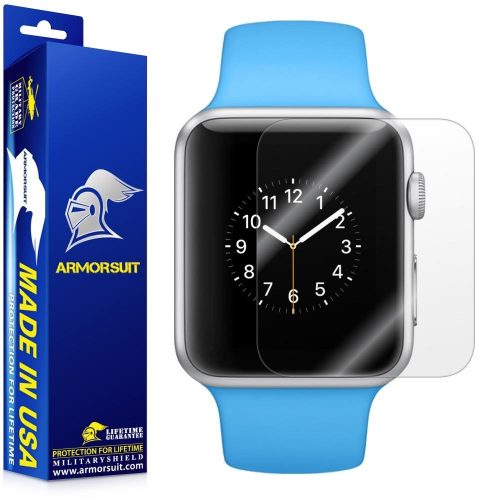 Are you ready to protect your watch in a military-style way? The Military Shield Screen Protector offers no scratches on your Apple watch. It has film material that's used space shuttles and military vehicles. The UV protection feature provides HD clarity on the screen. The screen protector is also flexible and fits on the watch's screen nicely.
Best Apple Watch Stands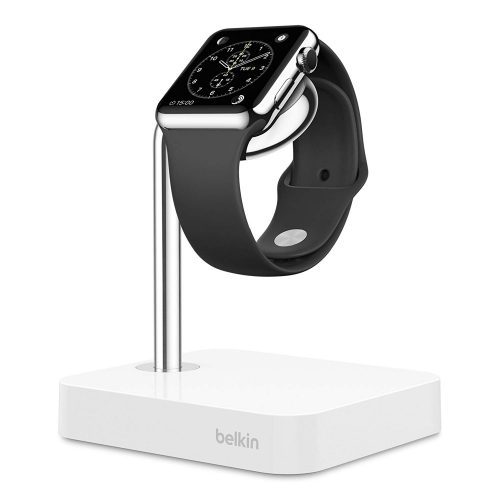 Belkin is one of the most recognized accessories providers for gadgets. When it comes to Apple watch, you can count on Belkin Valet Dock Stand to give you the satisfaction you want. Belkin Valet Dock Stand offers you quality and functionality that protects your watch. You can charge your Apple Watch in using this stand. The stand is also compatible in most Apple watch series such as Sports and Edition

If you're looking for a straightforward to use the stand, the Apple Watch Charging Dock is an excellent stand you can use. You can charge the watch in the side or flat position. You can use the Nightstand mode, and you can turn it as a bedside alarm clock. You can connect it via USB and power adapter to use the watch stand. Also, the Apple Watch Charging Dock can charge any watch sizes, so it's comfortable for you to use.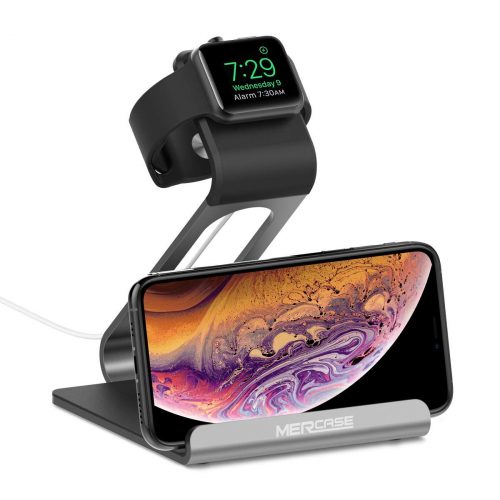 The Mercase Apple Watch Stand is versatile and stylish that provides you excellent satisfaction. This watch stand is both versatile and stylish so you would be happy to use it. You can use the Nightstand feature that makes your watch an alarm clock.
Another great thing about Mercase Apple Watch Stand is it can hold your tablet or smartphone. It also provides stability and grip for the user.
Now, are you ready to choose the Apple watch accessories you like to buy? You take your picks among these accessories, and you would be satisfied. It's time to level up your Apple watch with these fantastic accessories!