Many people were alarmed when they heard that the Andy Android emulator was installing a bitcoin miner on users' systems. To make sure their computers stay safe, many are turning to BlueStack, Nox App Player, and Android-x86. Android-x86 is especially exciting, as it just released its first Oreo build, providing users with the latest version of the Android operating system.
Android-x86 is a customized Android developed to run on computers with the x86 architecture. This OS can work as a bootable USB on your PC or in an emulator like VMware Workstation Player or VirtualBox.
The Android-x86 Project has released its first build of the Android Oreo operating system, making it available for users to download and install. The new build is based on the Android Open Source Project and is optimized for x86 processors, which is the primary processor type used in many PCs.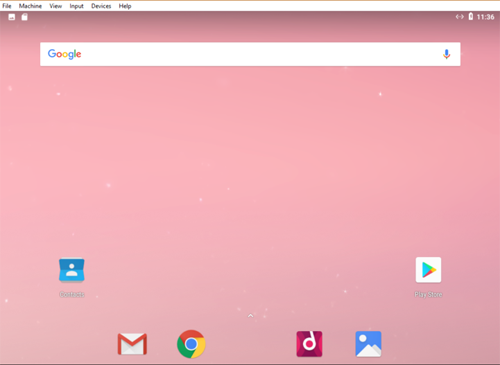 The 8.1-rc1 release is based on the latest Android 8.1.0 Oreo MR1 release (8.1.0_r33). It includes:
Support both 64-bit and 32-bit kernel and userspace.
Support OpenGL ES 3.x hardware acceleration for Intel/AMD/Nvidia, VMware, and QEMU (virgl) by Mesa 18.1.2.
Support OpenGL ES 2.0 via SwiftShader for software rendering on unsupported GPU devices.
Support hardware accelerated codecs on devices with Intel HD & G45 graphics family.
Support secure booting from UEFI and installing to UEFI disk.
A text-based GUI installer.
Add theme support to GRUB-EFI.
Support Multi-touch, Audio, Wifi, Bluetooth, Sensors, Camera, and Ethernet (DHCP only).
Auto-mount external USB drive and SD card.
Add Taskbar as an alternative launcher which puts a start menu and recent apps tray on top of your screen and supports freeform window mode.
Enable ForceDefaultOrientation on devices without known sensors. Portrait apps can run on a landscape device without rotating the screen.
Support arm arch apps via the native bridge mechanism.