With the news of Andy Android emulator dropping a bitcoin miner on your system, many are finding better and safer alternatives. BlueStack and Nox App Player are safe to use for now. The other method is to use Android-x86. And fortunately, this project is releasing the 1st Oreo build for those who love to use the latest Android OS.
Android-x86 is a customized Android developed to run on computers with the x86 architecture. This OS can work as a bootable USB on your PC or in an emulator like VMware Workstation Player or VirtualBox.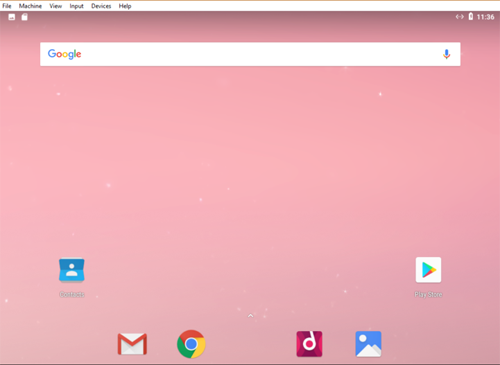 The 8.1-rc1 release is based on the latest Android 8.1.0 Oreo MR1 release (8.1.0_r33). It includes:
Support both 64-bit and 32-bit kernel and userspace.
Support OpenGL ES 3.x hardware acceleration for Intel/AMD/Nvidia, VMware and QEMU(virgl) by Mesa 18.1.2.
Support OpenGL ES 2.0 via SwiftShader for software rendering on unsupported GPU devices.
Support hardware accelerated codecs on devices with Intel HD & G45 graphics family.
Support secure booting from UEFI and installing to UEFI disk.
A text based GUI installer.
Add theme support to GRUB-EFI.
Support Multi-touch, Audio, Wifi, Bluetooth, Sensors, Camera and Ethernet (DHCP only).
Auto-mount external usb drive and sdcard.
Add Taskbar as an alternative launcher which puts a start menu and recent apps tray on top of your screen and support freeform window mode.
Enable ForceDefaultOrientation on devices without known sensors. Portrait apps can run in a landscape device without rotating the screen.
Support arm arch apps via the native bridge mechanism.