Microsoft PowerPoint is still the best soft to allow the users to create, publish, and present an excellent presentation to their audience. Through this, they can provide an expanded and well-delivered information about a certain topic.
If you find it hard to deal and use the Microsoft Powerpoint, here are some tips to lighten you up.
Save the Slides in the JPEG format
To secure that the contents of your slide will not make a mess, saving it as a JPEG file can help. We don't want to make some editing in time of your presentation because it might be embarrassing not only to yourself but also to your audience. So, secured slides will help you out to reach a successful presentation.
Edit the template of your Slides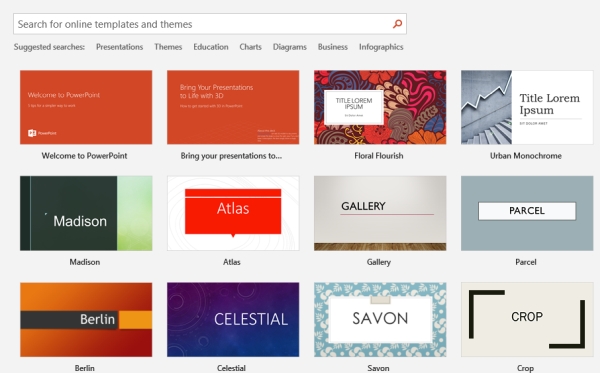 The Microsoft Powerpoint provides an excellent and high quality features like templates where a user can choose whatever he wants. These templates serve as the background or layout of every slide in our presentation. Aside from that, you can also edit the templates, add some features, and enhance its appearance.
Edit certain Photos in your Presentation
A photo can expand the understanding level of your audience. Using this tool can promote an understandable and effective presentation. This can result in a successful presentation where it will benefit not only yourself but also your audience.
Use various types of fonts
Fonts that are used in a presentation must be clear and readable. It must also have the ability to attract the eyes of your audience and enable them to put more attention during your presentation.
Apply some artistic influences
A creative and artistic presentation can motivate and inspire not only the present but also the audience. If you have any artistic background in using the Microsoft Powerpoint, you can apply it, and the result will be awesome.
Use a Projector for a Clearer Presentation
If your audience is large in amount, you can try using a projector to make the presentation clearer and readable. This is in favor of those audiences who are in the far-flung seats of your presentation.
Insert Photos or High Quality Graphics in your Presentation
Photos and other high quality graphics can help to expand the vision and imagination of your audience towards your presentation.
Make an Animation in your Presentation
Animated contents in your presentation can help you to get the attention of your audience. This animation can also motivate and inspire them to know more about your topic. With this, a successful and engaging presentation can be achieved.
Instantly Start your Presentation
To avoid mess during your presentation like an unidentified file, you can use.PPS or.PPSX to easily find the file of your presentation. Then, instantly start your presentation using your laptop and a projector.
Share your Powerpoint to Inspire Other People
In this way, you can inspire and motivate other people. Not only that. You can also gather new and fresh ideas from them that you can also apply in your presentation.