The Microsoft Corporation had created lots of tools to help us in our tasks, especially in schools or jobs. One of those is the Microsoft Word, which is essential in making a word document. To help you look and feel like a pro when using this feature, here are 10 tips that you need to consider.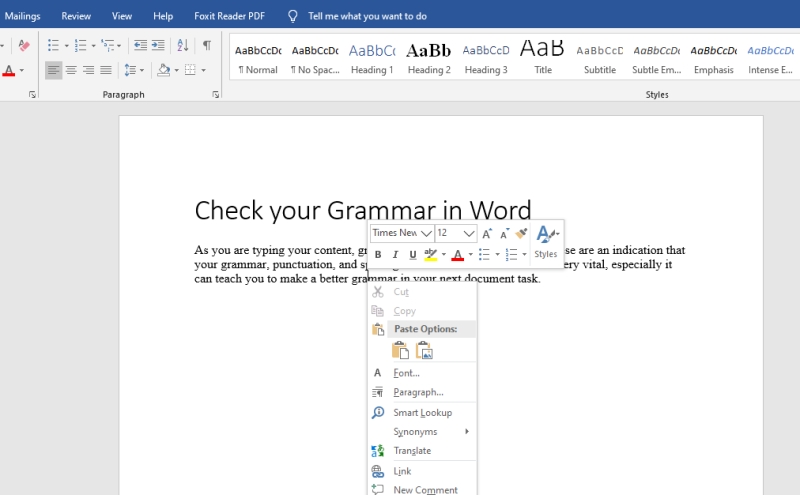 Easy Conversion of word document to a PDF or HTML
To do this tip, you only need to go to the save as section, click it and set your file name. Below it, you can see the save as type keyword and click the PDF or HTML keyword.
Write Anywhere in the Blank Document
The word serves as a whiteboard where you can start typing your content anywhere in it. It can be at the top or bottom, at the middle or anywhere else.
Check your Grammar in Word
As you are typing your content, green, red, or blue lines may appear. These are an indication that your grammar, punctuation, and spacing are not correct. This feature is very vital, especially it can teach you to make a better grammar in your next document task.
Square Text Field Highlight
This feature is important in some specific purposes. To perform this, just click the Alt Key and drag it down to a particular area of your document. It will result in a box highlight and its great!
Change the Size of your Document's Text
To do this, highlight the text you need to do changes with, and you only need to the left click your mouse, and the option of text size will pop out. Select the size and surprise!
Capitalization Changing
If there is a sentence that needs to be capitalized. There is an easy way to do that. Just simply click the Aa feature located in the home of Microsoft Word. In there, click the uppercase, and you will now have a capitalized sentence using an easier way.
Add Borders in your Document
This feature belongs to the page layout section and searches for the page borders section. There are so many varying formats of borders to choose from. If you have selected your border and already made some adjustments, click the okay. Borders can give an approachable and lively appearance to your text, so you better try it out!
Add Some Photos in your Document
In this feature, you need to go to the insert section and the picture. You have the choice if you will insert a photo coming from your own drive or from the internet.
Align your Text
Aligning your text in a proper and allowed margin is vital to make it look like a presentable document. In the home section, under the bullet sections, you can choose the ways of alignment for your document. Its either alignment to the right or left, center or the whole page as well.
Add colors to your text
Addition of colors is also vital to make your document presentable. To do this, you only need to highlight the page you wanted to add color and simply click the letter color section at home.