Apps are among the things that attract most people to android and other smartphones. Everyone love free apps and will like to have paid apps without spending money. If that is what you are searching for you are welcome as this article is going to intimate you more on the legitimate way to get paid apps without spending a dime!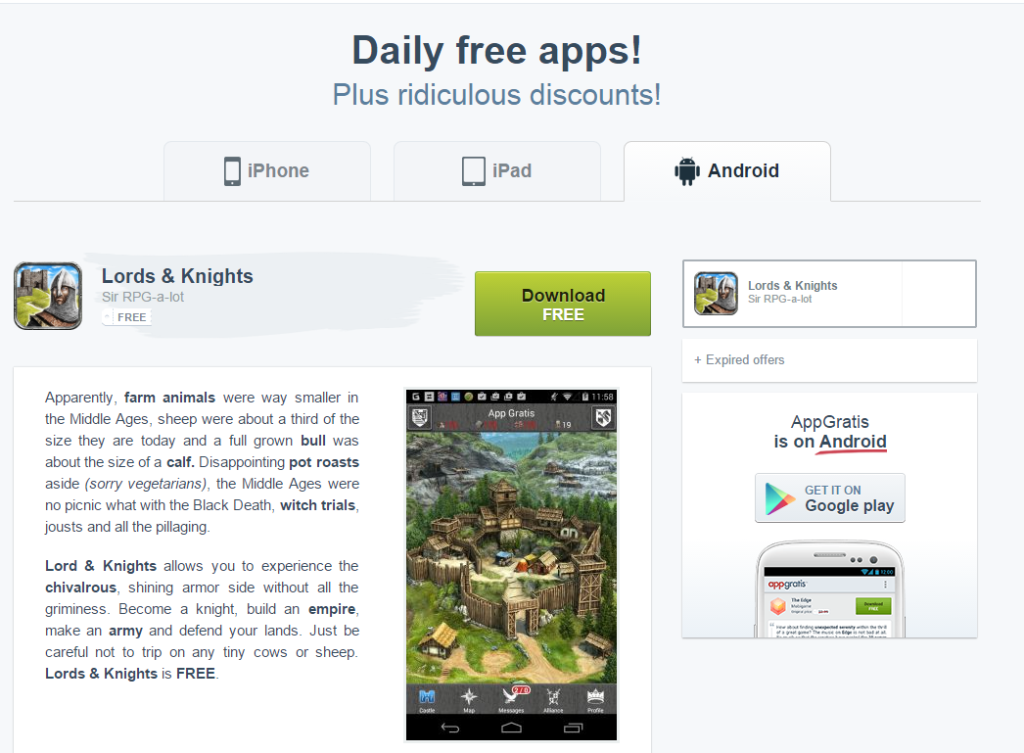 The Amazon Appstore is the second to the best after Google play store. But, for some time now, it has been like a forgotten zone. So, in order to still keep attention of people alive about Amazon, they normally offer their visitors some of the paid apps free. You can easily check out Amazon Appstore online in order to select the apps you want from list of apps of the day offered in Amazon Appstore.

AppGratis
Those that have subscribed to AppGratis are always happy with the free apps they usually get every morning. For that reason, if you want to get paid apps free on Android you have to simply contact AppGratis.
It even offers freemium giveaways like free in-app purchases, level unlocks, and other update items. AppGratis has contact from huge network of app developers from all over the world so users can get huge benefits of getting the best apps out there for free.
AppGratis tests thoroughly and confirms every single app. It only inform new apps once a day.
Google through their Google Play survey normally offer apps to their members. For that, you can easily get wonderful apps without spending your hard earned money when you subscribe to Google Play Survey which is now Google free Play store credit.
Just as AppGratis and Amazon normally greet their members every morning with apps, App of the Day normally do the same thing. They are ready to offer their members most paid apps free. So, simply by checking all the electronic stores mentioned in this article you will not need to spend your money on apps again.