Apps are among the things that attract most people to android and other smartphones. Everyone loves free apps and will like to have paid apps without spending money. If that is what you are searching for you are welcome as this article is going to intimate you more about the legitimate way to get paid apps without spending a dime!

If you're in the market for a new app but don't want to pay full price, Amazon offers its visitors the perfect solution with their daily App of the Day. Instead of having to search through thousands of apps in the second-best store after Google Play Store, you can easily check out Amazon Appstore online and take advantage of their selection of free apps every day.
While some other stores may offer deals or discounts, these are typically ones that still end up costing you money—not so with Amazon!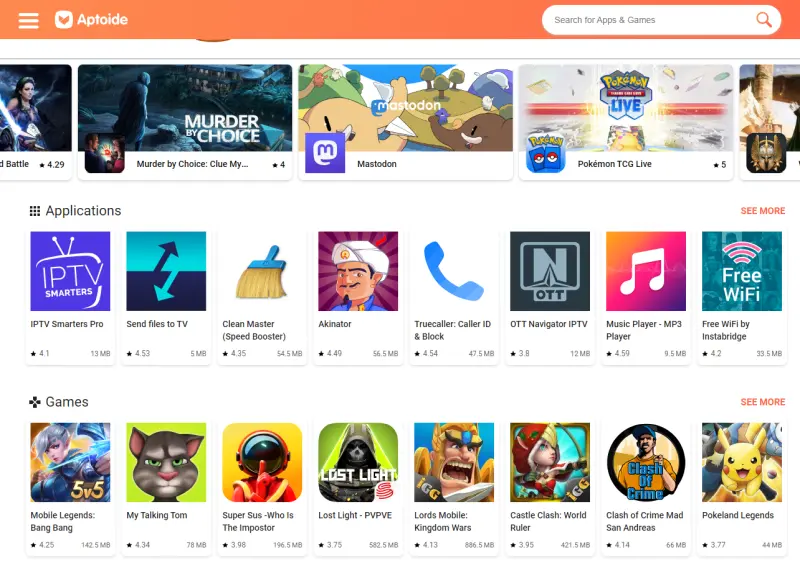 Aptoide makes apps and games readily accessible to users with its huge lineup of third-party app marketplace. Allowing folks to access hundreds of paid apps on Android for free, Aptoide presents an exciting opportunity for users who want to get their hands on pricey premium applications without breaking the bank.
If a user is interested in trying the gems from the Play Store such as Nova Launcher Prime, Kinemaster Pro, Greenify Premium, Poweramp, and more, he or she can easily download them without paying a penny via Aptoide.
What's more – all downloaded content is completely safe and secure! To experience a new way to utilize Android devices watching your budget, Install Aptoide and access dozens of premium apps for free!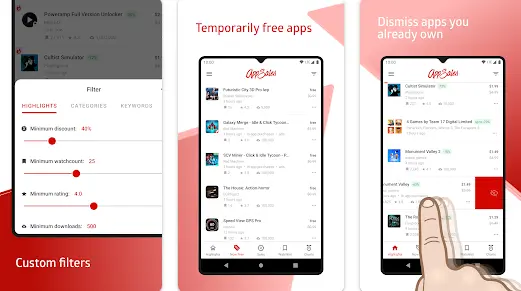 AppSales offers a hassle-free way to find and download amazing apps, games, and wallpapers that are on sale or free for a short period. Personalize your experience even more with advanced filter options so you can be proactively informed when the best deals become available.
Not only that, but AppSales also has a price history feature that provides transparency, enabling users to compare prices over time. With its modern and intuitive user interface boasting Material 2.0 Design and its constantly updated list of sales, AppSales is the perfect tool for staying up-to-date on the latest trends in app downloading.
You can even dismiss any apps you're not interested in or look for new favorite ones by using its convenient search tool – plus add them to their watchlist and sync it between multiple android devices!

Accessible and intuitive, Paid Apps Sales makes perfect sense for anyone seeking the biggest deals on their favorite apps.
With deliberate manual selections, users can explore an abundance of offers from top apps, games, icon packs, and live wallpapers. The promotional code updates are sent via daily notifications so users don't miss out on any great deals.
Additionally, the app contains a powerful search feature that allows users to quickly find their desired purchase by name. Clean and user-friendly UI design adds to the overall experience with two options of the dark or light theme.
Get real-time updates on exclusive sales and prepare to get your hands on some great deals!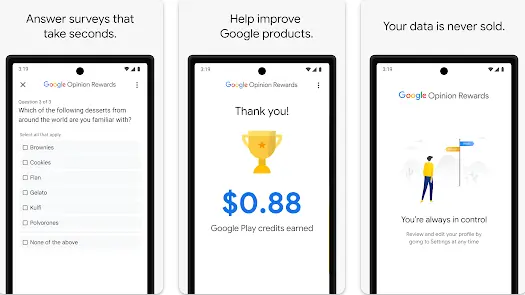 Taking advantage of the Google Opinion Rewards can be beneficial to users who want access to paid apps and games without needing to pay full price. Google continuously offers apps that can be unlocked or used using the Google Play store credit, which is gained after joining their survey program.
With this exciting offer, you can get free access to quality games and applications without the need to break your bank accounts. Furthermore, since the survey program is free, you don't have to worry about any upfront cost in order to obtain a quality product that could be otherwise expensive in other stores.