Taking a look at these free & open source Android games if you need to find an idea to make your first game. There are many open-source games out there but I will only list those that I find it good enough to be used.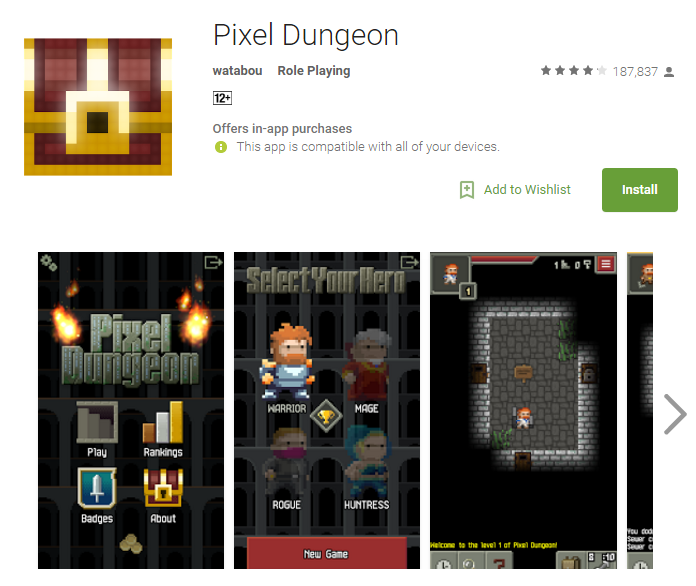 Puzzle & Trivia
Simple Quiz. Trivia game is easy to make and has quite a large market to get into. This tutorial shows you how to make a simple quiz game that loads questions from an SQLite database. The source code can be downloaded at the end.
Open Flood. Open Flood is a simple, challenging, and addictive puzzle game in which you must fill the entire game board with a single color in less than the maximum allowed number of moves.
2048-android. This is the android port of the 2048 game made by Gabriele Cirulli. This game has over 1 million downloads on Play Store.
sopa. A puzzle game with the goal is to connect two doors that are on the side of the field with the tubes in the field, by moving the tubes.
Shooter
Gloomy Dungeons. An old school 3D shooters. It is similar to Doom.
Gloomy Dungeons 2: Blood Honor. A sequel to the Gloomy Dungeons 3D.
newplanegame. A simple space shooter game.
Through Galaxies. A 2D space shooter, featuring weapon switching/upgrading and hard bosses.
Casual
FlappyChick. FlappyChick is a clone of Flappy Bird. It is developed totally in Android Studio with the help of the physics engine AndEngine.
RPG & Strategy
pixel-dungeon. A traditional roguelike game with pixel-art graphics. The game has over 1 million installs.
Dungeon Crawl: Stone Soup. A roguelike adventure through dungeons filled with dangerous monsters in a quest to find the mystifyingly fabulous Orb of Zot.
Tanks of Freedom. Classic turn-based strategy game with two armies fighting against each other. The game use isometric pixel art.
Board
Zabyrinth. Zabyrinth is a free physics game for Android devices available on Google Play. It is similar to the classic Labyrinth board game, where you must control a ball and maneuver it around obstacles to reach the finish. The game is powered by Cocos2dx 3.2 and Box2d, which use the device's accelerometer to control the ball's movements.