The Danganronpa series is one of the most well-known visual novel franchises in Japan. Danganronpa is a dark, twisted game that forces players to make moral decisions in order to survive.
The game casts players as students who are forced to kill each other under a sadistic rule, with the only way out being to murder your classmates and be found innocent of all charges. While it may seem like an easy task at first glance, this quickly proves not to be true when you're trying to avoid getting killed by another classmate or when you come face-to-face with your darkest secrets.
The characters of the series are all despicably evil and deserve nothing but our disdain…or do they?
Characters' Birthdays
Let's forget all of those evil characteristics and celebrate their birthdays!
January 17th – Kazuo Tengan
January 1st – Hajime Hinata
January 23rd – Gonta Gokuhara
January 3rd – Leon Kuwata
January 9th – Tenko Chabashira
February 20th – Sonosuke Izayoi
February 22nd – Nekomaru Nidai
February 29th – Jataro Kemuri
February 2nd – Maki Harukawa
February 5th – Makoto Naegi
March 14th – Chiaki Nanami
March 14th – Chihiro Fujisaki
March 26th – Kaede Akamatsu
March 3rd – Touko Fukawa
March 9th – Hiyoko Saionji
April 10th – Daisaku Bandai
April 14th – Juzo Sakakura
April 18th – Angie Yonaga
April 1st – Monaco Towa
April 24th – Aoi Asahina
April 24th – Mahiru Koizumi
April 28th – Nagito Komaeda
May 10th – Kirumi Tojo
May 12th – Mikan Tsumiki
May 31st – Komaru Naegi
May 3rd – Chisa Yukizome
May 5th – Byakuya Togami
May 7th – Masaru Daimon
May 8th – Great Gozu
June 13th – Kotoko Utsugi
June 19th – Kazuichi Souda
June 21st – Ouma Kokichi
June 30th – Peko Pekoyama
June 8th – Seiko Kimura
June 9th – Mondo Oowada
July 15th – Akane Owari
July 1st – Ryoma Hoshi
July 25th – Yasuhiro Hagakure
July 31st – Korekiyo Shinguji
July 5th – Hiroko Hagakure
July 7th – Sayaka Maizono
August 15th – Tsumugi Shirogane
August 16th – Fuyuhiko Kuzuryuu
August 22nd – Kyosuke Munakta
August 30th – Ryota Mitarai
August 31st – Kiyotaka Ishimaru
August 9th – Haiji Towa
September 13th – Sakura Oogami
September 29th – Koichi Kizakura
September 2nd – Teruteru Hanamura
September 4th – Yuta Asahina
September 7th – Shuichi Saihara
October 13th – Sonia Nevermind
October 23rd – Nagisa Shingetsu
October 29th – Kiibou
October 3rd – Rantarou Amami
October 6th – Kyoko Kirigiri
November 16th – Miu Iruma
November 20th – Ruruka Ando
November 23rd – Celestia Ludenberg
November 27th – Ibuki Mioda
November 8th – Taichi Fujisaki
December 14th – Gundam Tanaka
December 24th – Junko Enoshima
December 24th – Mukuro Ikusaba
December 31st – Hifumi Yamada
December 3rd – Himiko Yumeno
December 4th – Kaito Momota
Makoto Naegi's Birthday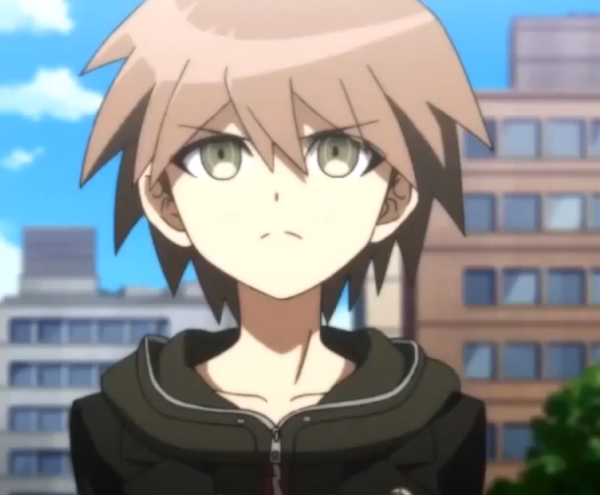 Makoto Naegi's birthday:
February 5
Makoto Naegi is the most average of them all. He has one distinguishing characteristic, though: his unshakable optimism. Makoto's kind and supportive nature made him stand out to me as a true friend when he was being bullied in front of everybody at school for no reason whatsoever.