Wall chargers are essential for all of you who have more than one device or travel all the time. Below are the USB wall chargers that must be taken into consideration.
Aukey USB Wall Charger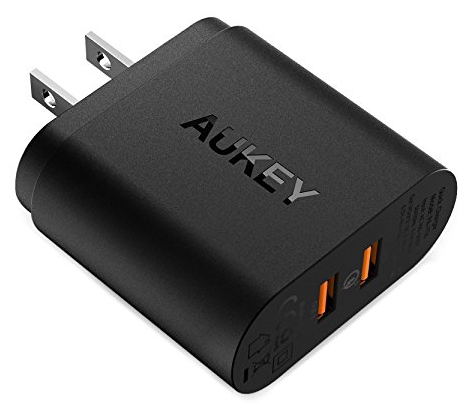 This wall charger is best of the best. It comes with a Quick Charge 3.0, a feature which allows to it to recharge all devices 4 times faster that usual. It also comes with 2 USB ports for recharging two devices at the same time. iOS and Android devices can be recharged at the same time due to adaptive charging. Safeguard feature prevents overheating and damages to the charger and the attached device. The size is small, so carrying it while traveling won't be an issue. The same thing applies to the quality of the charger.
Anker 2-Port 24W USB Wall Charger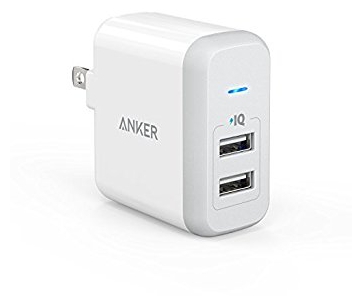 Meet the wall charger that stands out from the crowd. It is loaded with the latest tech, including the worldwide usability (supports voltages between 100 and 240V), faster charging than ever before and a great design. More than 20 million users have been using this wall charger or similar models made by the same manufacturer, so it is more than just good. Multi Protect system is responsible for protecting the devices, but at the same time, it protects the wall charger from damages. It offers two ports, small size, and plenty more features.
RAVPower 60W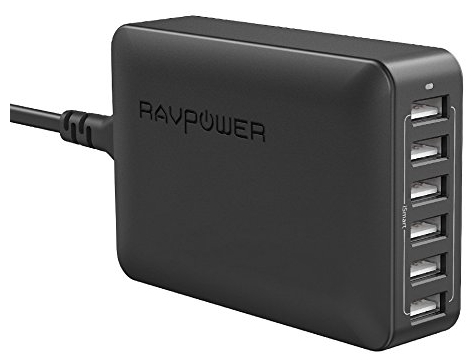 Here we have an advanced and heavy-duty wall charger that is just ideal for all users who have and carry more than 3 devices. The main advantage is the number of USB ports. There are 6 of them. Charging Android, iOS, Tablets and other gadgets together are perfectly safe. The inner technology will adapt the charging specs to each device separately. LED indicator is here to help you properly connect the charger and protect devices from related issues.
AUKEY USB Wall Charger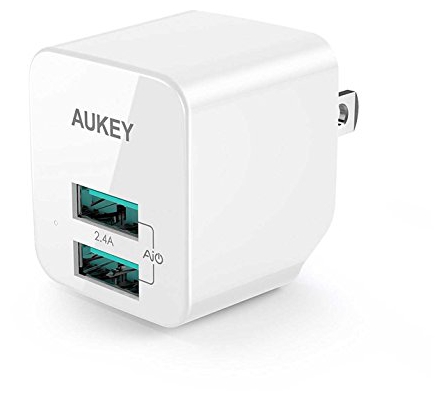 The AUKEY USB Wall Charger is the smallest of them all. Actually, it has been rated as one of the smallest devices of this kind available today. Nevertheless, it comes with 2 USB ports it will detect each device and adjust the charging mechanism and it has built-in features that prevent damages to the charger or devices. It will also prevent battery damages and prolong the lifespan of each lithium-ion battery. An interesting addition is a24-month warranty.