Do you wish to be provided with a personal abs trainer who can be available to you whenever you please? If so, you may want to try these abs workout apps rather than hiring a coach.
Here are some of the best iPhone and iPad abs workout apps you can use to get fit: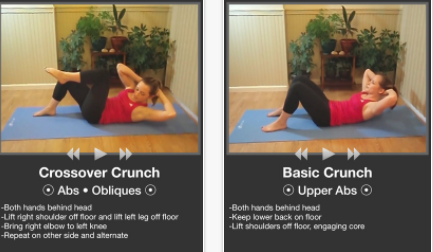 Daily Ab Workout offers you the chance to do two different ab exercises which range from 5 to 10 minutes. These exercises are perfect for you regardless of your gender. This app comes with various videos which show you how to do each exercise for your convenience and it features on-screen instructions and timer.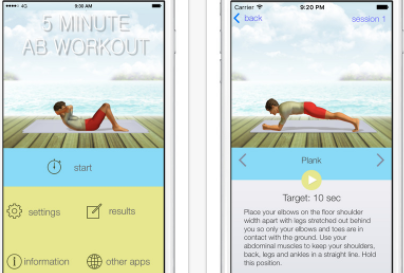 This app is perfect for the weary souls out there who lack the willpower for undergoing long exercises. All sessions take no more than five minutes of your time. The detailed instructions and inclusion of 3D animation ensure that you can follow all exercises perfectly. 5 Minute Abs is free to use but it also offers an optional premium level accessed via a monthly or annual subscription.
Ab Workout X Free+ Six-Pack Core Abdomen Exercises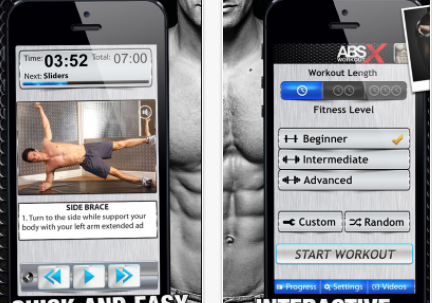 This app is developed by a professional personal trainer, and includes over 8 beginner exercises which are provided to you for free. It has pre-set workouts with 3 difficulty settings. The inclusion of high quality HD videos and voice instruction makes this app perfect for beginners looking for ab exercises. You can upgrade your app to premium to get access to 8 Intermediate Exercises and 8 Advanced Exercises.
Runtastic Six Pack Abs Workout & Core Trainer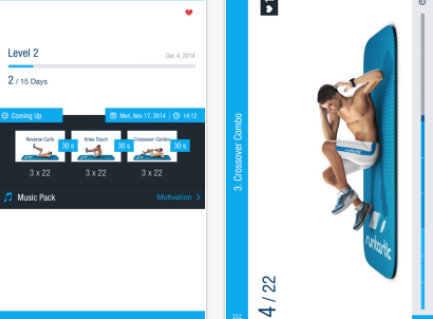 Runtastic Six Pack Abs Workout features lifelike avatars – both male and female – that guide you through abs exercises step-by-step. You can adjust the difficulty of the workout as per your physic or demands. The app features  50+ HD videos, 10 week Six Pack Plan, pre-defined workouts, 50+ unique "Tip of the Day" messages, and more.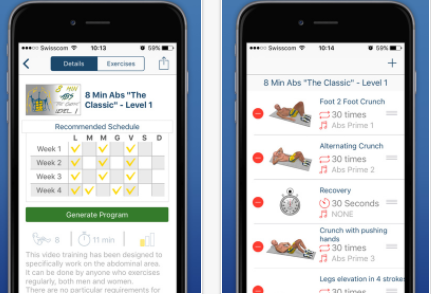 The app includes around 13 workout options to choose from, and with HD guide videos. You can customize your workouts to fit your own personal routine and choose favorite personal trainer from 6 different choices. You can also choose the difficulty level after analyzing where you stand, and conduct the 10-minute exercises daily for maximum effect.