All those pop-up ads, and spam pages can get seriously annoying. But there is a way for you to get rid of those ads from randomly appearing on your screen. Try using an ad block app. It is an effective way to get rid of pop-ups and other ads that are intrusive. It even blocks ads on your web browser or other apps that show them too much. Gone are those days of you have to upgrade an app to get rid of an advertisement; you can just opt to using an ad blocker. Most of them are quite good at what they do, and if you use them, you won't see another ad again. Without further ado, here are some of the 5 best ad blockers on Android.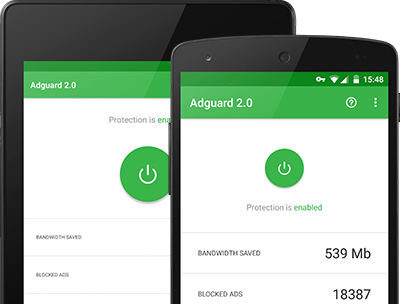 Another ad blocking app that does not require a root, Adguard offers powerful features that do not need any complicated procedures to be done beforehand. It filters out any ads from the internet, so whenever you browse the internet through a mobile browser, you will be safe from any ads that could pop up.
Not only is this ad blocker free to use, but it also does not need any root access to your directory. There is no need to root your device to stop a few ads! This ad blocker app can be installed right away from the Google Play store, which is unlike other ad blocking apps. It effectively blocks ads from appearing on your browser and other apps. Give this ad blocker a try; it is quite an easy app to install.
This ad blocker app requires you to root your device before it can work. But when you do it does its job extremely well. Just like its name suggests, it keeps all kinds of ads away. Whether those ads are on the internet, it will then block those ads from appearing on your browser. Or whether those ads are shown in other ads, AdAway gets rid of those kinds of ads from appearing too. And if you want, you could even add exceptions to your device, allowing some ads to be shown.
A completely free to use an ad blocker for Android, it has some powerful features. And if you have used ad blockers on other devices, then you have probably heard of Adblock plus. The downside of this ad blocking app is that you cannot download it from the Google Play store. Instead you have to install it as a browser add-on for a mobile browser. It also can be installed by downloading an APK from their website, but you must root your device first.
Some pop-up ads can be malicious, making it hard for other ads to effectively detect them. Not so for TrustGo Ad Detector, it is part of the line of a company that makes mobile antivirus apps. This app can block ads that can be intrusive; this also doubles as a way to protect your privacy from data collecting ads.