As a soccer player, you must have the best accessories for your game. However, there are lots of products to choose from in the market. Don't worry because we will give you a list of the 10 best soccer accessories.
Fitdom Soccer Equipment Bag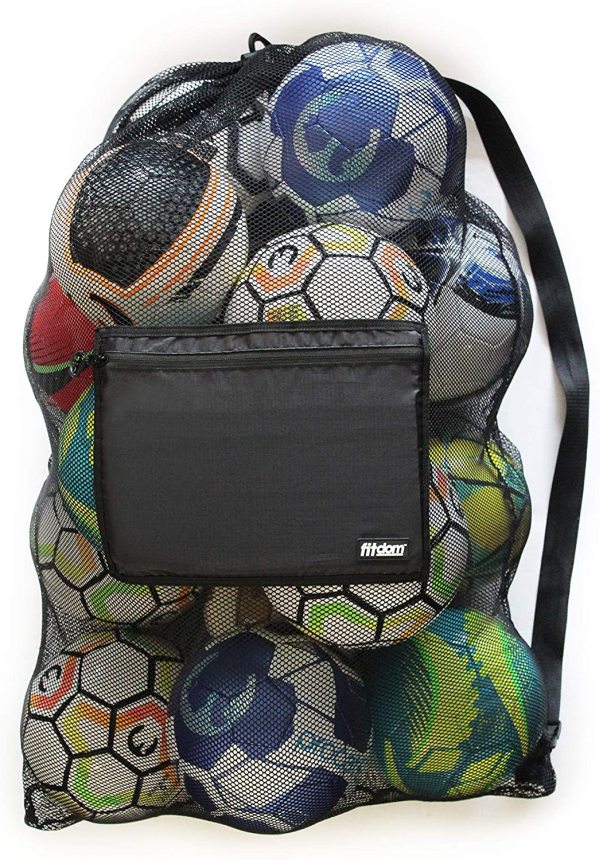 This bag is huge and can accommodate more than a dozen regulation-sized balls in soccer. It comes with durable top-grade polyester and a hassle-free carrying with its adjustable shoulder strap. It is field-tested and coaches approved.
Nike Mercurial Lite Shin Guard
Shin guard is an essential accessory for a soccer player. It provides protection because of its durable construction. It is available in more than 10 colors and lots of sizes. It can offer high flexibility and comfort.
Adidas Rivalry Soccer OTC Socks
These socks come with patented ClimaLite moisture-wicking materials to keep feet comfortable and dry. It also comes with ankle and arch compression for more stability. The cushioned foot offers shock absorption.
ScoreMore Soccer Training Targets
With this accessory, you can enhance your shot accuracy. It is simple to set up and has visible bright targets, and offer instant feedback.
Gatorade Stainless Steel Water Bottle
This bottle can hold about 26 ounces of water ice-cold for hours. It has a double-wall vacuum insulation and Gatorskin non-slip grip. It is dishwasher safe and comes with an easy-to-open Drink-Thru cap.
GoSports Soccer Xtraman Dummy Defender Training Mannequin
It can be your good partner as you train with your offensive skills. It stands about 6ft, 4 inches high, and over 2 ft wide. It is constructed with durable polyester netting.
Diadora Squadra II Soccer Backpack
This backpack can offer great durability and storage for your gear. It is constructed from 420 Denier polyester that has PVC backing. It also features an ergo-friendly design and padded shoulder straps for optimum comfort.
Nike Swoosh Headband
If you want to keep sweat away from your eyes, this headband is for you. You can avail of it in more than 10 bright colors. It is made from quality materials like nylon, rubber, and polyester.
CATAPULT PLAYR Soccer GPS Tracker VEST
If you want a high-tech soccer accessory, this product is the right choice. It can help to enhance your game. It can track your total distance, speed, sprints, intensity, and power date.
Magnetic Soccer Coaching Board
If you're a soccer coach, this product is a good investment. You can also use it with the dry-erase market. It has 2 sets of magnetic markers, portable with a leather cover that has great durability.
Here we go, so that is the list of the 10 best soccer accessories you can buy for your needs.