The wave and trend of K-dramas surely hit differently with the roller coaster of emotions it gives. Here in this article is a list of the eight types of Korean dramas that might surely be familiar to most.
Action
Familiar with Signal, Healer, City Hunter, Iris, and Vagabond? If yes, then you have been into watching action K-dramas. Action k-dramas are some of the most favorites. Its main strengths come from their clear distinction between the good and bad characters and the involvement of romance that helps drive excitement to the story.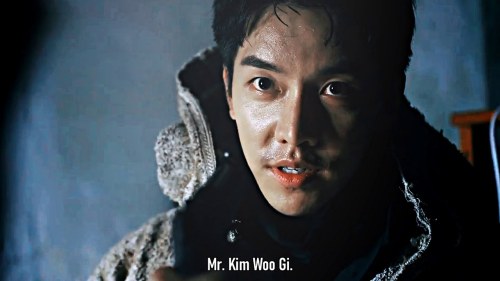 Vagabond
A mysterious plane crash kills over 211 civilians, including Cha Dal-gun's (Lee Seung-gi) nephew.
Romance
Usual romance k-dramas involves types of love triangles or even more, and it focuses more on love and romance between the two main characters. A popular example of romance k-dramas is Goblin.
Comedy/Horror
One of the most loved and popular styles as well. Writers who are popular for this style are the Hong Sisters. They are the masters for writing Korean Odyssey and Hotel Del Luna.
Gender Reversal
Gender reversal k-dramas involves either a man/woman who passes themselves as the opposite gender. Usually, it is a woman passing herself as a man. Some examples are Secret Garden, Coffee Prince, and Kill Me Heal Me.
Historical
The jewel in the Palace, Moon Lovers, and Hwarang are some of the popular historical k-dramas. These dramas, by far, are some of the most popular with Korean producers, writers, and fans. The set of these K-dramas usually takes place during the Joseon period in Korean history.
Medical/Legal
Medical/legal k-dramas are usually those which involve character/s who are brave enough to go on an unpopular path and take risks because they think it is the right thing to do. This style is also known as professional k-dramas.
Time Travel
This drama style usually involves time traveling from or going to the Joseon period. Some of the travels are one way, but most of the time, it involves traveling from and to two or more eras or periods.
School-based/Campus
If you are one who loves K-dramas, you will surely find there are a lot of school-based k-dramas. This k-drama style can either be school-based fully or might be a major part of the whole k-drama, such as in Sky Castle.
Other Types of K-dramas
Aside from these mentioned, styles that may be added as well are cooking, sporting, and news department K-dramas. In these styles, you may find some of the most popular K-dramas like Weightlifting Fairy and Fight for my way.