Thunderbolt 3 is the latest and greatest technology when it comes to high-speed data transfer and Dockcier has created a dock that takes full advantage of its potential. The Dockcier is capable of speeds up to 40 Gbps, making it perfect for exporting content at 8K resolution.
It also has a variety of other ports, including two Thunderbolt 3 ports, that make it easy to connect a variety of devices. And if that wasn't enough, the Dockcier can also act as a storage extender, allowing you to add up to 8 TB of storage. The company is currently crowdfunding the device on Kickstarter.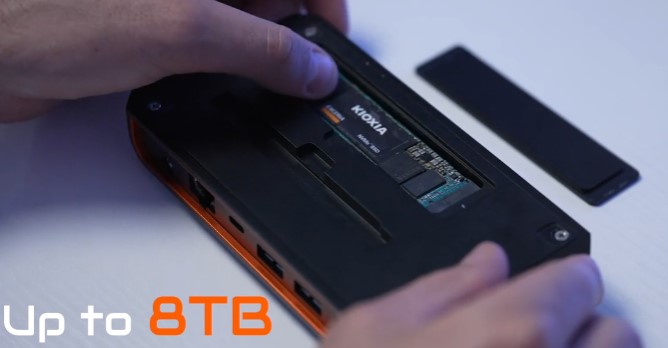 The Dockcier is a versatile and powerful docking station that can charge and connect a variety of devices. The HDMI 2.0 port supports resolutions up to 8K at 60 Hz, making it ideal for use with high-resolution displays. The two USB-A ports and the USB-C port are capable of transfer speeds up to 10 Gbps, making them perfect for connecting external storage devices or for transferring data between devices.
The Ethernet port can handle 1 Gbps, making it ideal for connecting to the internet or to a network printer. Additionally, the Dockcier features PD technology, which allows for 100W fast charging of connected devices. Plus, there are two 15W wireless charging pads on the top of the dock, which can fully charge an iPhone 13 in 2:30 hours.
The Docker is a uniquely designed system for SSDs that can take advantage of PCIe Gen3 x4 speeds and accommodate up to 8 TB worth of NVMe drives. The ability to install up to 8TB worth of NVMe SSDs in your laptop is something that will make it faster and more efficient for work.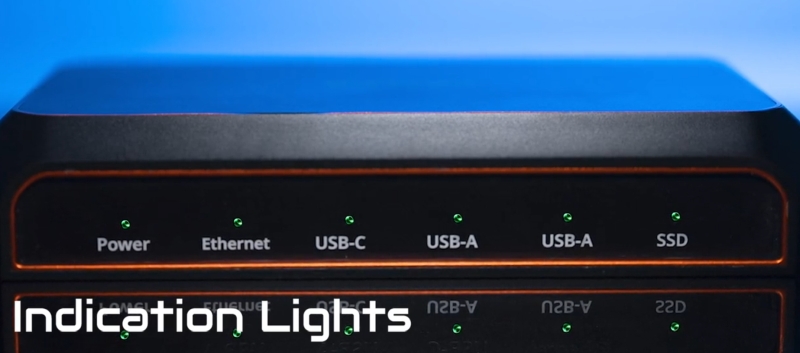 The Dockcier is a versatile gadget that lets you connect up to two displays and use them simultaneously. The device is compatible with macOS, Windows, and Linux systems, and it comes with a USB Type-C to DC adapter and a 90 mm Thunderbolt 3 cable. The dock is also equipped with ventilation holes on each side to keep it cool, and indication lights show the connection status of each port. The gadget is expected to be available in October.