Screenshots can be used for different purposes such as reporting crashed apps, sharing in-game statuses, storing chat messages, and taking notes. Each Android device has different ways to take a screenshot, this article will introduce the most popular ones.
Use built-in shortcut
For Android phones or tablets powered by Android 4+, you can press Power and Volume Down buttons at the same time to take a screenshot. This method applies to LG, HTC, Motorola, and Nexus devices.
Other manufacturers implement their own shortcuts for quicker access to this feature.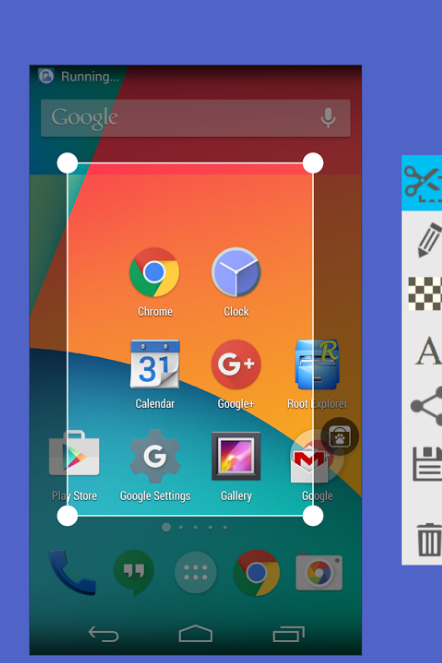 Samsung. There are 2 methods. One is to press Home & Power buttons. The other is to use gesture. Enable Palm Swipe feature then capture screenshot by swiping the side of your fist from side to side. If you own a Note, you can use S-Pen to capture images.
Sony. It keeps the Power and Volume Down combo and introduces a new method which is tap the respective option on the menu opened when holding Power button.
Best apps to take screenshots
Using apps is a good choice when you need more features. Following are the best apps to take screenshots on Android:
Screenshot Easy. It offers different ways to take screenshot, including overlay icon, Notification icon, custom icons, and more. The screenshot can be edit and share directly to social networks or messenger apps. It also supports Tasker in case you want to take screenshots on an event or on a basis.
Screenshot Capture. This app has the same features and shortcuts as Screenshot Easy but introduces Shake as a new method. It is easy to just shake your device. Screenshot Capture has Filter to make your image more wonderful to share.
Super Screenshot. It is useful when you want to capture only a part of your screen.
As you see, taking screenshots is an easy task in Android. It is just a matter how you want the result to be.