Screenshots can be used for different purposes such as reporting crashed apps, sharing in-game statuses, storing chat messages, and taking notes. Each Android device has different ways to take a screenshot, this article will introduce the most popular ones.
Use the Built-in Shortcut
Taking a screenshot on your Android device is quick and easy. All Android devices feature an in-built "screenshot" button combination, which when pressed will capture whatever is currently on the screen and store it as an image file. Depending on your device's make and model, the button combination may be slightly different. Most Android phones use either a combination of the volume down and power buttons or the home and power buttons to take screenshots. Here's how to take a screenshot on your Android device: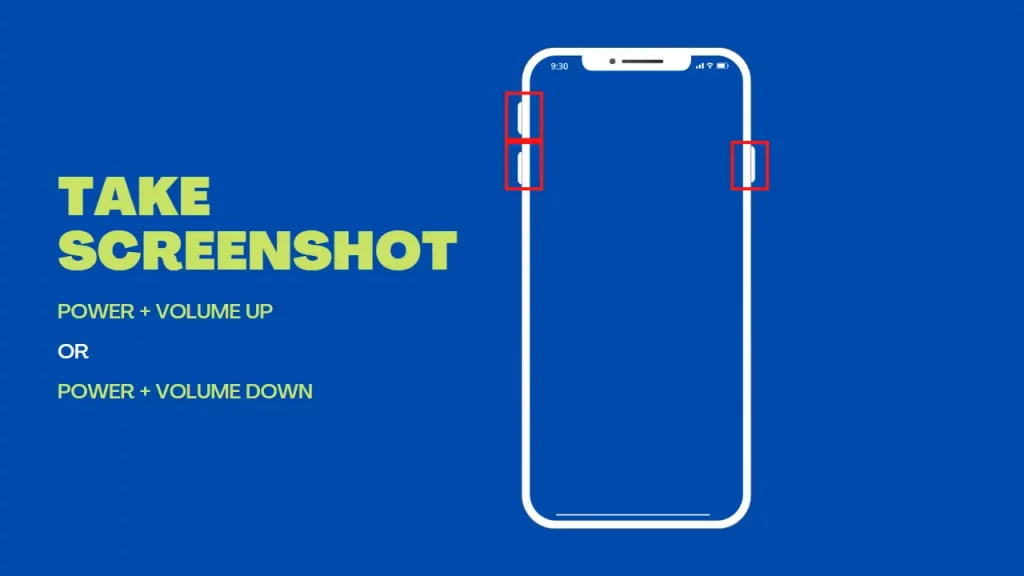 The first step is to locate the exact button combination for taking screenshots on your specific device. Refer to your phone's user manual or simply look up the model number online for information about its respective button combinations.

For Android phones or tablets powered by Android 4+, you can press Power and Volume Down buttons at the same time to take a screenshot. This method applies to LG, HTC, Motorola, and Nexus devices.
Other manufacturers implement their own shortcuts for quick access to this feature. For example, Samsung supports the Home & Power combination buttons while Sony supports the Power and Volume Down.
Once you understand which buttons to press, you can prepare your phone's screen for capturing. You can open up any application, website, or document that you would like to save as a screenshot image before pressing the button combination.
Now it's time to press the screenshot combination! Choose one hand (preferably whichever hand feels most comfortable) and have both of your thumbs ready at their respective buttons. Now press them together at once, similar to pressing all keys of a chord on a piano simultaneously.
Once those buttons are pressed, you should hear a camera shutter sound or see an animation appear indicating that a screenshot has been taken accordingly!
Take Screenshots with an App
Taking an Android screenshot isn't just limited to hardware button combinations — there are plenty of apps available for taking screenshots, which can offer more features than just capturing the screen.
Android screenshot capture apps offer a variety of tools for taking full-page or partial-page screenshots.
Many apps even allow you to take a scrolling screenshot, capturing all the content on a page regardless of length. This is especially handy if you need to capture an entire chat conversation or a web page within one image.
Some apps have editing functions built-in, allowing you to further customize your images before sharing them with friends and family.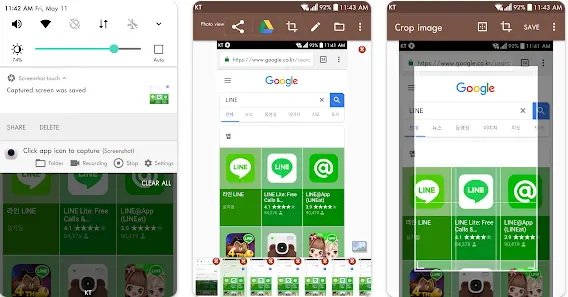 Take a Screenshot With the Accessibility Menu
The Accessibility Menu on your Android device has the option to allow you to quickly take a screenshot too! With this enabled, you'll be able to take a screenshot with just a few taps, as well as scroll around your screen, reboot, power off the device, and much more.
It's simple yet powerful and can be found under Settings > Accessibility > Accessibility Menu on stock Android devices. After
After the menu is enabled, you can see a floating icon that opens up many options when tapped on.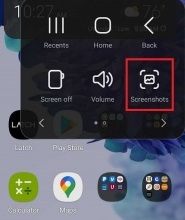 The Screenshots menu button is on the list.