In 2019, Google introduced many new features of Gmail. Forwarding emails as attachments is among the list.
There are many cases when you need to attach multiple emails in a Gmail message. For example, an employee want to send multiple reports about a service from his team to his manager. Or a class president forward his classmates' homework to his teacher.
Forward a Single Email
To forward a single email, you only need to access your email list such as Inbox then right-click on the email you want to forward. This opens a list of action menus for the selected email. You should choose Forward as attachment on this popup.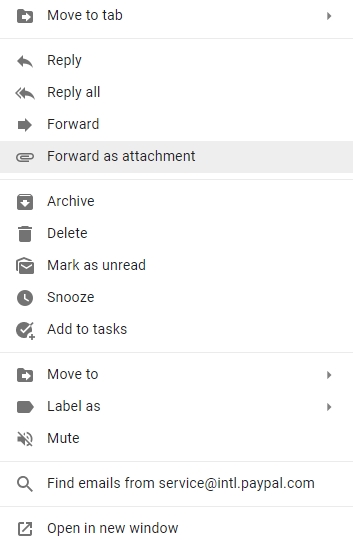 This action opens a new email in compose mode. The forwarded email is automatically attached as a file under .eml extension in the opening email. This file is a standard email file extension which can be opened with any email clients such as Microsoft Outlook, Apple Mail.
There is an alternate method but it will take you more time.
Download email and attach it in new email
Download email – Open an email and click on Download message on the three-dot menu to save it to your computer as an eml file.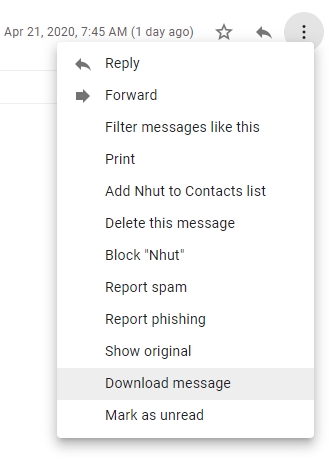 Compose an email – Start composing a new email then attach the eml file.
Forward Multiple Emails
You can use the Forward as attachment method to forward multiple emails. Instead of right-clicking on one email, you need to check multiple emails then select Forward as attachment. This will attach multiple .eml files in the new email composing popup.
The approach of downloading emails can also be used. You can download multiple emails as eml files then attach all of them.