Borderlands 3 has been released for a while but its voice and text are locked to what your system's setting is, leaving players unable to enjoy the storyline in other languages.
Fortunately, there is a way to change voice and text to any language which is built-in Borderlands' copy.
There is no in-game option that allows users to change the language. They must do it via a game launcher like Epic Launcher or Steam.
Epic Launcher
Open the Epic Games Launcher
Click Settings at the bottom left corner of the software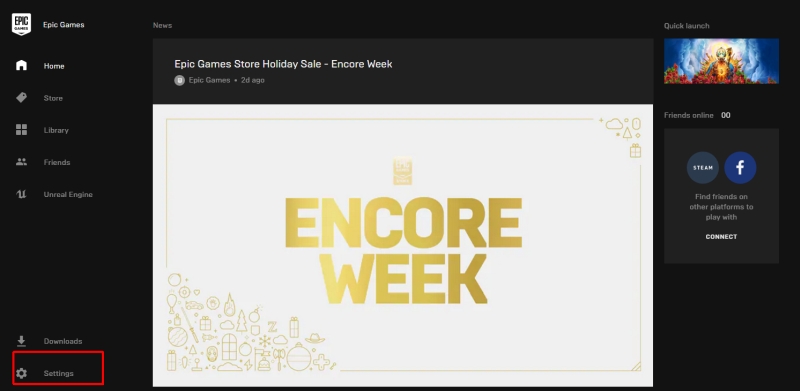 Scroll down to Borderlands 3 and open the drop down menu
Tick Additional Command Line Arguments
Enter the parameter for the language you want to play Borderlands 3 in. For example, -culture=zh-Hans-CN for Chinese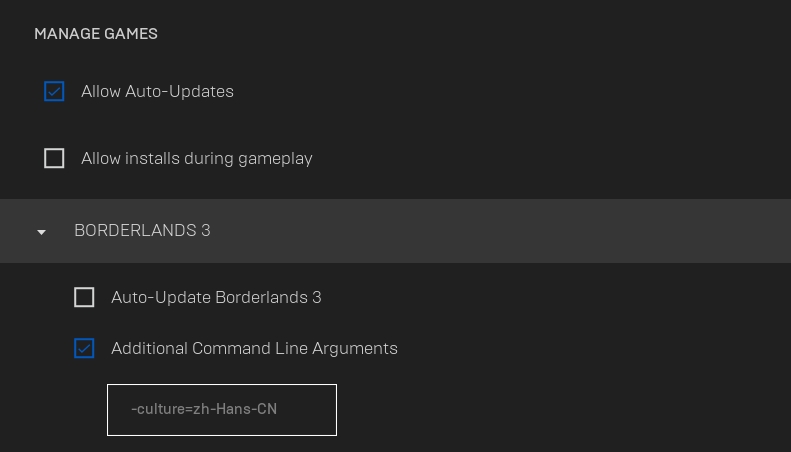 Supported languages and there command lines:

English
-culture=en
French
-culture=fr
Italian
-culture=it
German
-culture=de
Spanish
-culture=es
Russian (text only)
-culture=ru
Japanese
-culture=ja
Brazilian Portuguese (text only)
-culture=pt-BR
Korean
-culture=ko
Simplified Chinese
-culture=zh-Hans-CN
Traditional Chinese
-culture=zh-Hant-TW 
Steam
Open Steam: The first step is to open Steam, the platform where you purchased and installed Borderlands 3. If you don't have Steam installed, download and install it from the official website.
Go to Library: Once you have opened Steam, go to your Library, which is located at the top of the screen.
Right-click Borderlands 3: In your Library, find Borderlands 3 and right-click on it. This will open a dropdown menu.
Click on Properties: From the dropdown menu, click on Properties. This will open a new window.
Click on Language: In the new window, click on the Language tab, which is located on the right-hand side.
Select Language: Under the Language tab, you will see a list of available languages. Select the language you want to use from the dropdown menu.
Click on Close: After selecting your desired language, click on Close to save your changes.
Launch Borderlands 3: Now that you have changed the language, close the Properties window and launch Borderlands 3. The game should now be displayed in your selected language.