Borderlands 3 has been released for a while but its voice and text is locked to what your system's setting is, leaving players unable to enjoy storyline in other languages.
Fortunately, there is a way to change voice and text to any languages which are built-in Borderlands' copy.
There is no in-game option which allows users to change the language. They must do it via Epic Launcher.
Open the Epic Games Launcher
Click Settings at the bottom left corner of the software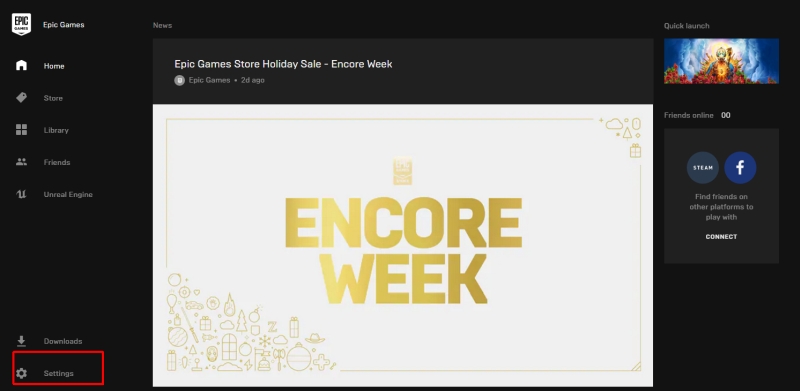 Scroll down to Borderlands 3 and open the drop down menu
Tick Additional Command Line Arguments
Enter the parameter for the language you want to play Borderlands 3 in. For example, -culture=zh-Hans-CN for Chinese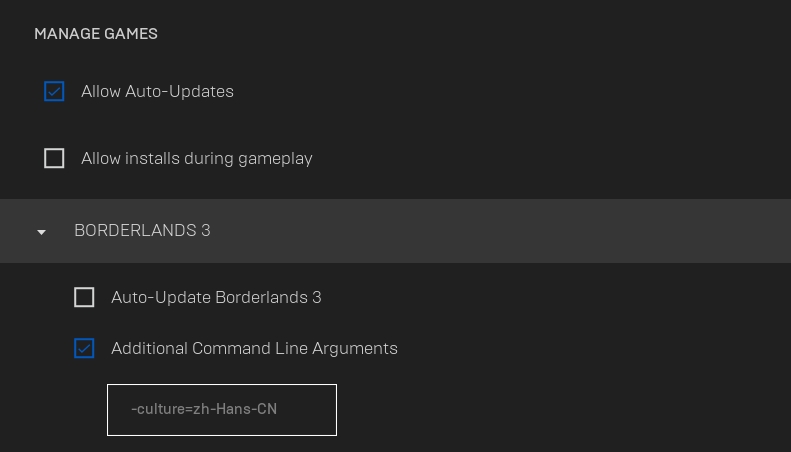 Supported languages and there command lines:

English
-culture=en
French
-culture=fr
Italian
-culture=it
German
-culture=de
Spanish
-culture=es
Russian (text only)
-culture=ru
Japanese
-culture=ja
Brazilian Portuguese (text only)
-culture=pt-BR
Korean
-culture=ko
Simplified Chinese
-culture=zh-Hans-CN
Traditional Chinese
-culture=zh-Hant-TW