The success of Chromebooks and essentially the Chrome OS has led to it being adopted in the desktop form. A Chromebase differs from a Chromebox because it is not just a box with CPU hardware packed into it; it's a complete desktop with a keyboard, mouse, and internal speakers in the monitors.
Chromebase can be used for your everyday tasks such as web browsing, emailing, and any other task you can think of that involves Google's wide range of apps and services. Here are the best three Chromebases that you can choose from.
LG Chromebase 22CV241-W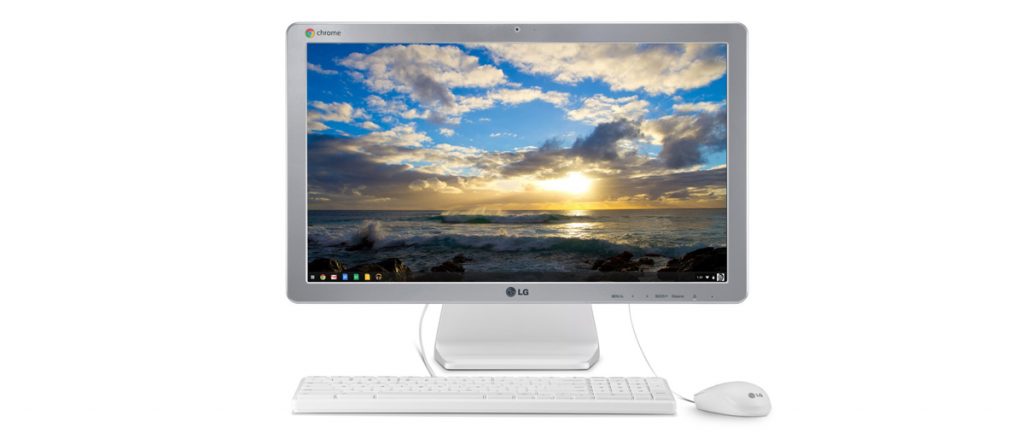 The LG Chromebase is designed to be a personal or family computer system as it's reasonably priced and has enough specs to run the Chrome OS smoothly. Its 21.5-inch, 1080p crisp IPS display is stunning, and it's powered by a 1.4GHz Celeron processor running on 2GB DDR3L RAM. 16GB SSD storage is also part of the deal, but the Chrome OS heavily relies on cloud storage.
Built-in features such as Wi-Fi connectivity, Bluetooth 4.0 and Ethernet connectivity are also provided. Three USB 2.0 ports are available on the back and one USB 3.0 port is available on the side as well as an HDMI port. Boot time is only a few seconds, so it's fast and reliable for everyday tasks.
Acer Chromebase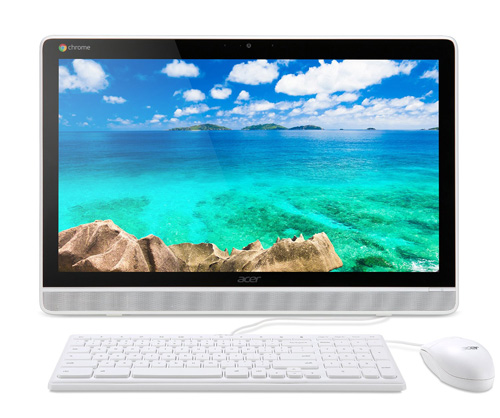 If you're looking for something more exquisite, the Acer Chromebase can fulfill your needs. Its price  is in the medium range but offers a 21.5-inch full HD touchscreen as well as a keyboard and mouse.
It's powered by NVIDIA Tegra 2.1GHz processor and 4GB of DDR3 RAM which does a fine job of running the Chrome OS seamlessly. 16GB SSD storage is available, which will be more than enough considering you'll be storing most of your files on the cloud. If you don't need the touchscreen feature, you can go for the Acer Chromebase variant which offers all the same specs sans touchscreen.
Acer CA24I-CN Chromebase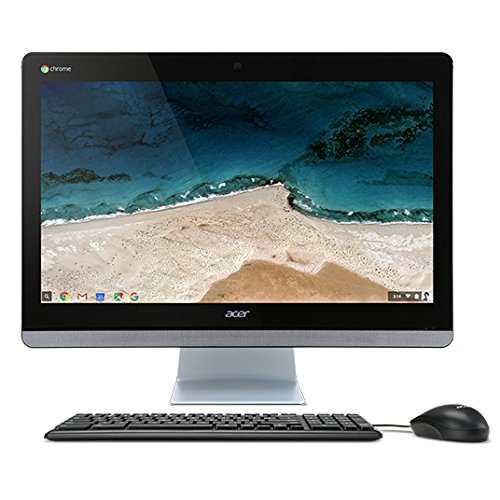 Another Acer alternative is the CA241-CN Chromebase, which offers Intel Celeron 1.7GHz processor paired with 4GB of DDR3L RAM and 16GB SSD storage. The display is non-touchscreen, but its 23.8-inch IPS display and integrated Intel HD graphics make it an amazing piece of tech.
The slim and sleek design and powerful core make it one of the best Chromebases. The specs are more than enough for the Chrome OS, but the price tag may not be justified.