A monitor is a device that displays information in pictorial or other form. It could be data, text, graphics etc. Most people use it to display video games and movies on their computer screens. This article will tell you things like what is TFT monitor? What are the advantages of using one? Is there any disadvantage of using one? And so on.
What is a TFT Monitor?
A TFT monitor is a type of LCD display that is found in monitors like TVs, computer screens, and other devices. It stands for Thin Film Transistor which means that each pixel has its own transistor. This design allows the pixels to be brighter and last longer than other types of displays.
LCD monitors, also called flat panel displays are replacing the old-style cathode ray tubes (CRTs) in both televisions and computer screens. LCDs use thin film transistor technology which makes them more energy efficient than CRT video input devices while delivering equivalent image quality to previous generations of these display types – all at lower prices!
The video game industry was the fastest growing ICT industry in 2013. The monitors are also used in TVs, computers, and other devices. The biggest advantage is that they're brighter and more durable than other types of displays so you won't need to replace them as often!
Example of a TFT Monitor
Padarsey 7 Inch LED Backlight TFT LCD Monitor for Car Rearview Cameras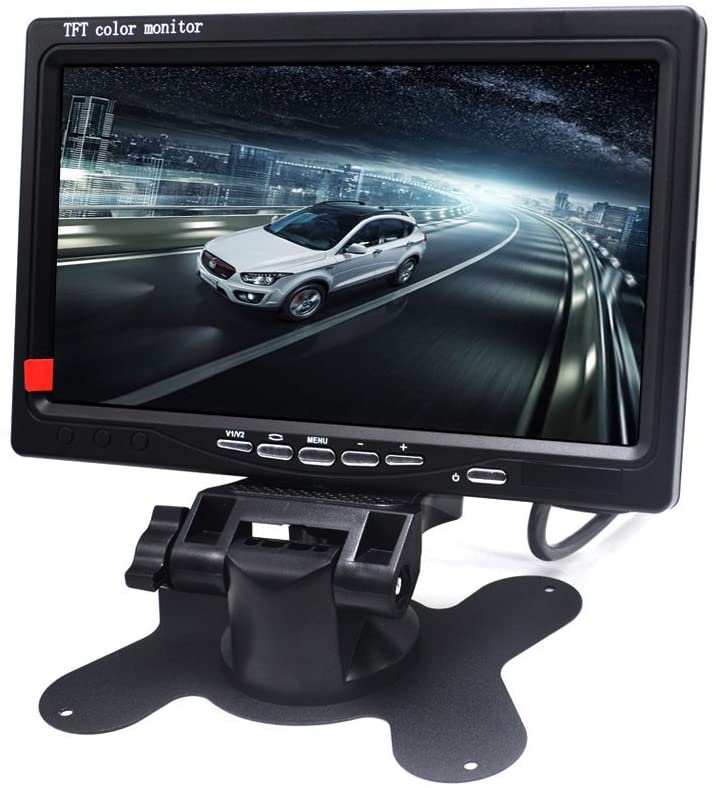 The Padarsey 7 Inch LED Backlight TFT LCD Monitor is the perfect device for anyone who wants to do more with their car. It's packed with features that make everyday life easier, more entertaining and more productive. You won't find another device like it on the market today. It's not just an amazing product but also an incredible experience you can have every day of your life.
With 2 AV input, you can connect this monitor to your backup camera or any other video equipment in your car so everything feels fluid and natural on this larger display. Screen rotatable, screen ratio 16:9/4:3 adjustable, brightness, contrast and color adjustable – all these features will help you get the most out of this monitor!
Advantages of TFT Monitors
TFT monitors are packed with state-of-the art technology that provides superior imaging and display. In addition to the many benefits you'll get from the overall video image quality, there is also a wide range of features that can be used to enhance your viewing pleasure! Some of the advantages include:
TFT screens are brighter and more energy efficient than older monitor types.
TFT monitors have sophisticated video processing technology that makes images better looking, helps eliminate jittery text, provides advanced auto-adjust features for optimal image characteristics.
All TFT monitors also have a high refresh rates so the picture looks good with fast moving images on your screen.
TFT monitors have a wide viewing angle which means you can see the picture clearly from more than one location in front of the monitor.
Are There Any Disadvantages?
Nothing is perfect, but using TFT monitors at home or work will give you an overall superior video performance and world-class viewing pleasure. However if you set up multiple screens together to create a big display it might cause some problems:
If all your monitors are TFT and they're not calibrated correctly, the colors and brightness will be off and your image quality won't be as good as it could be.
If you use non-standard resolutions on any part of your configuration then text may jittery like it's not smooth.
If you used a smaller TFT screen as the primary display and others are larger than they won't fill the whole space so part of each monitor will be cut off.
Conclusion
Using TFT monitors in your home or office is one of the best ways to maximize your viewing pleasure. There are many benefits including great picture quality, wide viewing angles, great energy efficiency, faster refresh rates which makes them more durable than old monitors types like CRTs.
Although it's easy to set up multiple screens together there might be some problems if all of the screens aren't calibrated properly and if you're using non-standard resolutions or smaller displays on any part of your configuration. The bottom line though is that using TFT monitors give you an excellent video experience so you can enjoy your videos, TV shows, movies and the web!