A new $100 games console from Razer using the Android operating system has been announced. This in itself is a not significant breakthrough in terms of price compared to other Android game console. However, it is still a viable alternative to gaming via PC at a much lower entry cost. Add into the equation the features that I will describe in a minute you really have a very versatile system that will meet most gaming enthusiasts' requirements.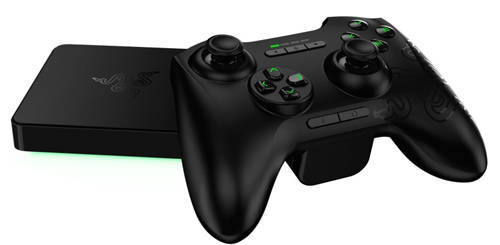 Admittedly, you will not get the high definition graphics of other, considerably more expensive, dedicated gaming consoles but it still packs some impressive specs including low latency HD quality imaging. This compact device is only 4 inches by 4 inches in size and boasts a quad core processor running at 2.5 Ghz. Equipped with 2Gb of RAM this has the processing capacity to rival many low to mid-range laptops. With Ethernet network connectivity, an HDMI socket and the mandatory (for gaming) Bluetooth connectivity it is amazing value.
The Razer Forge TV, as this little powerhouse is called, also has Razer's Cortex Stream facility. This allows you to stream games directly to your television set for an enhanced gaming experience without the limitations of extra wires all over the place. And the surprises don't stop there…
The Razer console has a unique, optional Bluetooth keyboard available for purchase. In addition to the keyboard, there is a flip-out flat mouse pad that sits on the right hand side of the keyboard. A very cool feature for those who want to use the Razer forge for multiple purposes.
The remote control is reminiscent of a Microsoft XBox controller and has similar keys in place. As with the XBox it can be used with or without a wire. In addition, it has a cool feature of an adjustable mount that can be used for housing an android mobile phone. This enables users to connect their android phone to the remote controller physically, and by Bluetooth, in order to enhance the gaming experience of games stored on the phone itself.
Finally, to complete this impressive system Razer has announced its own virtual reality headset called the OSVR headset.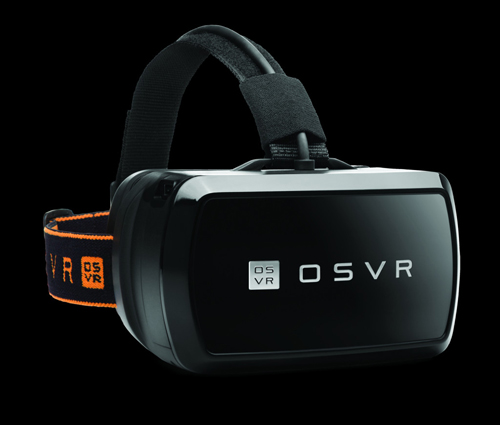 The console is due for release in the first few months of 2015 priced at $99.99 USD. The package will include the Razer Forge TV console, the controller and the lapboard. Updates and full specifications are available on the company website www.razerzone.com.