Up until today, if you wanted to use audio while running Windows on your Steam Deck, you were out of luck. Valve has finally added the drivers you need to get audio up and running, whether you're using Bluetooth headphones or USB-C earbuds. You don't need a dongle to make the speakers and 3.5mm jack work.
Valve has blamed AMD for the delay, but whatever the cause, it's good to see that they've finally got things sorted out. With this issue resolved, Windows on the gaming portable is now a much more viable option for gamers who want the flexibility to switch between different operating systems.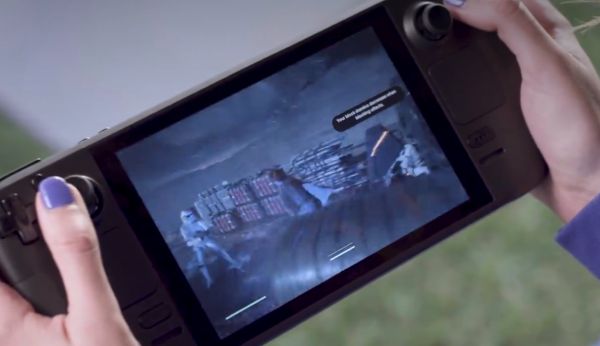 It has taken a while, but AMD and Valve have finally released a new set of drivers that enable both audio features that were missing in the previous release. This new set of drivers should enable Wi-Fi, Bluetooth, SD card support, and more. It is great to see that AMD and Valve are committed to bringing out these features for their customers.
Hopefully, this will help to improve the overall experience for users who like to install Windows on the Steam Deck.
So, Can I Install Windows on My Deck Now?
Windows 10 on the Steam Deck has always been a bit of a mess. Even when it was first released, it was full of bugs and glitches. While Valve has been working hard to squash bugs and add new features, it is still not as stable as the Linux version.
If you are thinking about installing Windows on your Deck, I would recommend waiting until it is a little more stable. Right now, it is not worth the hassle.
The Steam Deck's BIOS supports TPM properly but that's as far as Valve's support goes for Windows. If you decide to install Windows 11, you're pretty much on your own.
Valve's upcoming dual-boot wizard will let you add Windows without wiping the SteamOS installation, and that's a decision I agree with. While some might prefer to have a dedicated Windows machine for gaming, I think that being able to Dual Boot is a great solution for those who want the best of both worlds. It gives you the option to play games on either operating system, without having to sacrifice one for the other.
Plus, it means that you can still take advantage of all the great features of SteamOS, like Big Picture Mode and the Steam Controller. So if you're undecided about whether to go all-in on SteamOS or stick with Windows, I say wait for the dual-boot wizard and give it a try.