Apple is reportedly testing USB-C iPhone models for 2023, which could mean a lot of changes for the company and its users. USB-C has many benefits over Lightning cables, including faster data transfer speeds and the ability to charge other devices with the cable. If Apple moves to USB-C, it will likely mean new adapters and cables for users, as well as a new connector for the iPhone itself.
In 2012, Apple introduced its Lightning connector as a replacement for the 30-pin dock connector that had been used on its devices for years. The new connector was smaller and more versatile, and it quickly became the standard on Apple's devices. However, in recent years, the slightly larger USB-C port has come to dominate the consumer electronics market. Almost all of Apple's other products, from laptops to tablets to headphones, now use USB-C.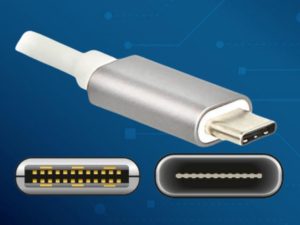 The only holdouts are Apple's smartphones, which still use the Lightning connector. People have been asking Apple to switch to USB-C for a few years now. But so far, Apple has resisted those calls. It remains to be seen whether the company will eventually give in or continue to stubbornly cling to its proprietary connector.
Apple could decide to keep using the Lightning connector for its iPhones. If this is true, then customers who have been using iPhones for a while will not have to buy new adapters, wires, or chargers. Accessory makers will not have to update their products for the new connection.
If the company does switch to USB-C, then there will be a need for updated products. And it would make the iPhone more compatible with other Apple devices. The Apple ecosystem's user experience would also take a hit. Some analysts believe that the move to USB-C is inevitable, as it is the industry standard for charging and data transfer.
Apple can choose another approach which is totally wireless ports. However, the speed is not there yet compared with wired ones.
According to Bloomberg's sources, the company is actively testing the switch to USB-C—the same type of connector found on many Android devices. The move would be a major shift for Apple, which has long been reliant on its proprietary Lightning connector. The main reason why Apple is considering making the switch is because of the new law.
The European Union is reportedly moving forward with a law that would require companies that make mobile phones and other devices to standardize around USB-C. While it's still unclear when or if Apple will make the switch to USB-C, it's clear that the company is at least considering it as a possibility.
The finalization of this new law could force Apple's hand and lead them to change their plan for future product lines. There are still many factors that would need to happen in order for it all to go smoothly, but if everything works out then we may see an increased use of USB-C cables rather than Lightning ones!
The report says that Apple is currently testing USB-C models, but it's not clear when these will be released. One possible date for an iPhone switch could happen in 2023.