A silent mini PC is a small form factor computer that typically does not have a fan or other moving parts, making it very quiet. Silent mini PCs are popular in office and home settings where space is limited and noise levels need to be kept to a minimum. While most silent mini PCs use low-power components that generate less heat, some models also include additional features such as solid-state drives and passive cooling systems to further reduce noise levels. In addition to being quiet, silent mini PCs often offer other benefits such as lower power consumption, longer lifespan, and improved durability.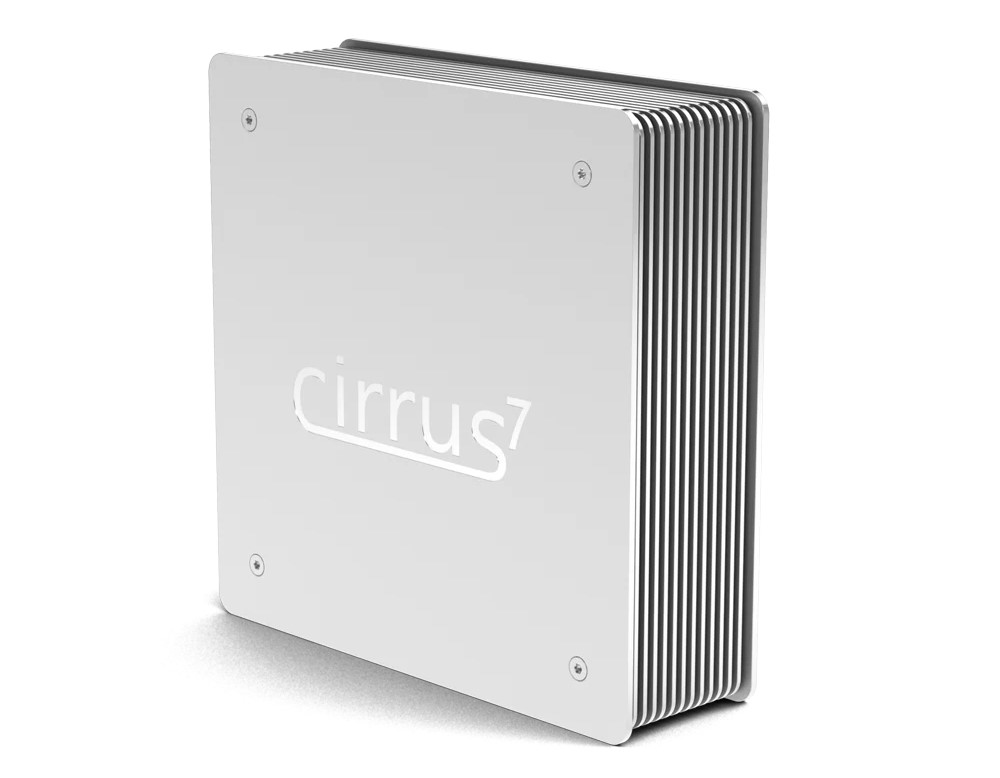 Cirrus7, a German mini PC maker, is now offering Intel's latest Alder Lake-T processors in a compact and fanless system called Nimbus v5. The inclusion of the latest processors is a significant step up from the low-power processors that are typically featured in completely silent mini PCs.
With a tiny form factor, there's no room for a discrete GPU. Cirrus7's newest Nimbus mini PCs, on the other hand, manage to amaze with a proprietary fanless cooler designed for office, media, and even rendering usage scenarios.
The traditional heat sink fin design is combined with a modular structure, providing greater flexibility and compatibility. The aluminum block is surrounded by a copper layer, which helps to dissipate heat more effectively.The number of layers can be increased to meet various power demands and use cases.
Cirrus7 offers three different models depending on the level of cooling needed.
Standard Cooling Edition: suitable for office use and lower-specced CPUs.
Extended-Cooling Edition: suitable for media and HTPC use, has 5 more copper layers.
Extreme Cooling Edition: suitable for rendering tasks, has 9 more copper layers.
The device's weight ranges from 3.5 kg to 6.5 kg, with a profile of 9 to 12.2 cm, depending on the cooling solution.
Cirrus7 allows customers to customize the device quite a lot:
Motherboard: There are 4 mini ITX motherboards for choosing. There is only one option that supports DD5 RAM. No motherboard supports external GPUs.
CPU: range between Celeron G6900 and the i9-12900T.
RAM: up to 64GB.
Storage: up to two NVMe SSDs plus up to two SATA.
Others: Wi-Fi + BT module, a port expander, 2.5 Gbps / 10 Gbps NICs, dust protection and VESA mount.