With recent reports of the Galaxy Buds Pro 2's possible release date, we've been able to get our hands on some details about the release of the new device. This leak comes from insiders who claim that it could be unveiled before Samsung's Unpacked event in August!
It's no secret that Samsung has been elusive when it comes to releasing a new product. But, thanks largely in part to a handful of insiders we can finally shed some light on what may be coming up soon for their brand! It seems as though there could potentially be three different devices launching at this year's Unpacked event: Galaxy Z Flip4, Fold 4, Watch 5, and its Pro version. However, the sequel to Samsung's Galaxy Buds Pro has been kept under wraps by the company.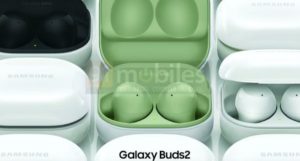 The Galaxy Buds Pro is now in mass production! As reported by Nils Ahrensmeier of Technik News, the next-generation earbuds have been moving from pre-production into a phase where thousands are being produced.
Snoopy Tech has mentioned that the buds will appear in three different colors – Zenith White, Bora Purple, and Graphite. Bora means purple in Korean. The retail listing for these headphones also appears to be released with an early July release date!
Besides the release date, we don't know what the next Buds will be called yet. It can be Galaxy Buds Pro 2 or Galaxy Buds 2 Pro.