Apple is set to release a new base iPad model this fall that will include a USB-C port, according to 9to5Mac sources. This implies that Apple will soon incorporate USB-C across the iPad range, as the iPad Pro was updated with it in 2018, the iPad Air in 2020, and the iPad mini in 2021. It will also allow users to plug directly into monitors and other peripherals, as well as improve the speed of wired data transfers.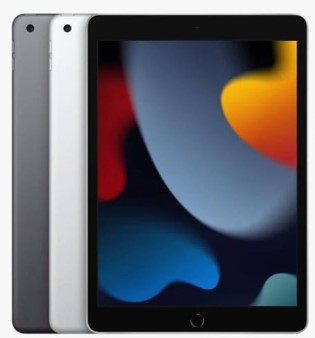 In 2019, the European Commission ruled that all new wireless electronic devices must use USB-C as their standard charging port. This means that, in order to be sold in the EU, phones, laptops, and other devices will need to have a USB-C port. The switch from micro-USB or Lightning ports to USB-C is being driven by this ruling. Some manufacturers were already using USB-C prior to the ruling, but others will need to make the switch in order to continue selling their products in the EU.
There are also signs of a larger performance boost. The new entry iPad will also reportedly include a larger screen with the same resolution found in the iPad Air, as well as the fourth-generation A14 Bionic chip. The performance improvements are anticipated to be around 30% over the A13 Bionic, which is utilized in the current entry-level iPad.
It's unclear if Apple will also freshen the design of the iPad, but it seems likely they will since this would be the last model to stick to Lightning and other features that have been around for a while. There's no word on whether or not the Magic Keyboard or second-generation Pencil will be supported.
The new iPad will support 5G, and the cellular models will come with eSIMs. This will allow users to connect to the internet at high speeds, with low latency, and will provide them with more flexibility when it comes to data plans.
If you're in the market for a new tablet this fall, it might be worth waiting for Apple's announcement to see if the new base iPad meets your needs.