Most iPhone users don't think about the RAM, or random access memory, that their phone has. But for power users and tech enthusiasts, it can be an important factor in deciding which phone to buy. The new iPhone 14 models, which are set to launch later this year, will all come with 6GB of RAM, according to Taiwanese research firm TrendForce.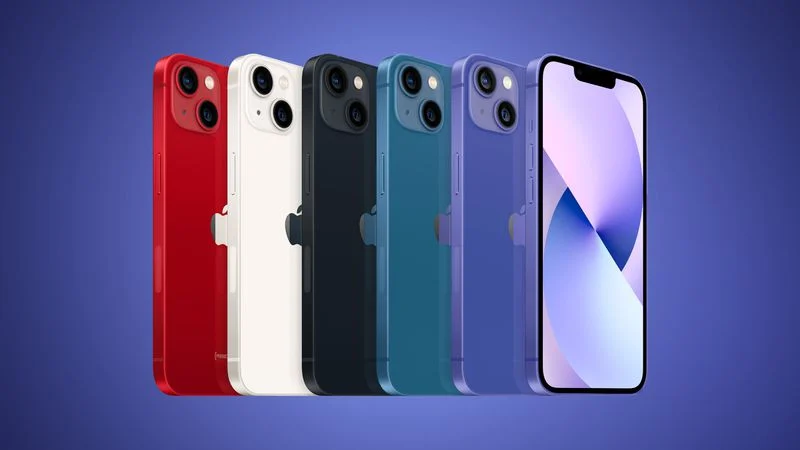 This is a significant increase from the 4GB of RAM included in the current iPhone 11 models. With more RAM, the new iPhones will be better able to handle demanding tasks such as gaming and video editing. This will allow the devices to run more smoothly and quickly, allowing users to have a better experience when using their phones. The extra RAM will also come in handy for anyone who uses their iPhone for AR or VR applications.
iPhone 14 Pro models will be upgraded to a faster and more power-efficient type of RAM known as LPDDR5, while the standard iPhone 14 and iPhone 14 Max models are expected to be equipped with LPDDR4X, according to TrendForce. LPDDR5 is the latest generation of RAM and offers several benefits over its predecessor, including higher data transfer rates, lower power consumption, and improved error correction. As a result, the iPhone 14 Pro models will be able to offer significantly better performance than the standard iPhone 14 models, with longer battery life and faster data speeds.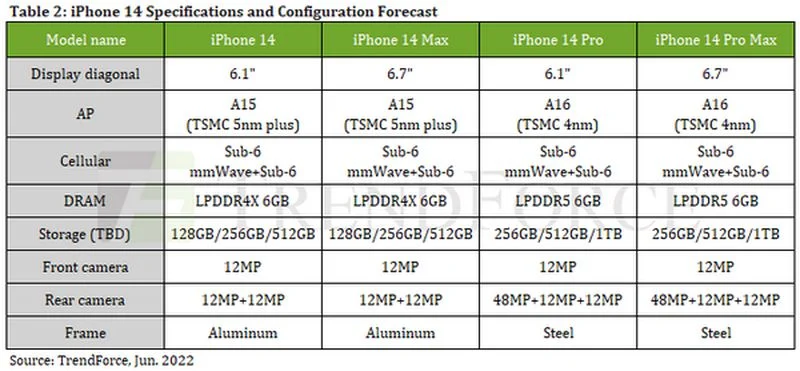 iPhone 14: 6GB (LPDDR4X)
iPhone 14 Max: 6GB (LPDDR4X)
iPhone 14 Pro: 6GB (LPDDR5)
iPhone 14 Pro Max: 6GB (LPDDR5)
With the upcoming release of iPhones, it is unclear what capacity each model will have. TrendForce says that iPhone 14 Pro models may start with 256GB—the uncertain nature makes them seem less reliable than previous rumors about phone capacities until we get closer to launch day!
The differences between the standard and Pro models of the iPhone 14 have been revealed, with two new features expected to be exclusive only to Apple's premium line-up. The 48MP rear camera lens is said to offer better quality photos in low light situations or when taking portraits while also featuring an A16 chip which should provide improved performance over previous generations rather than sticking solely using what they've used since last year. The standard model features an A15 chip.
Apple is planning to launch 4 models of iPhone 14 this year, and many people believe that they'll be announced at the company's usual September event. We can expect that there will be no iPhone 14 Mini this year.