Technology is very vital to each successful organization or business. This is because a human being is able to work for limited hours, and after that particular time, there'll be a high possibility of mistakes. Apart from this, the machine doesn't get tired and is able to work without a limit.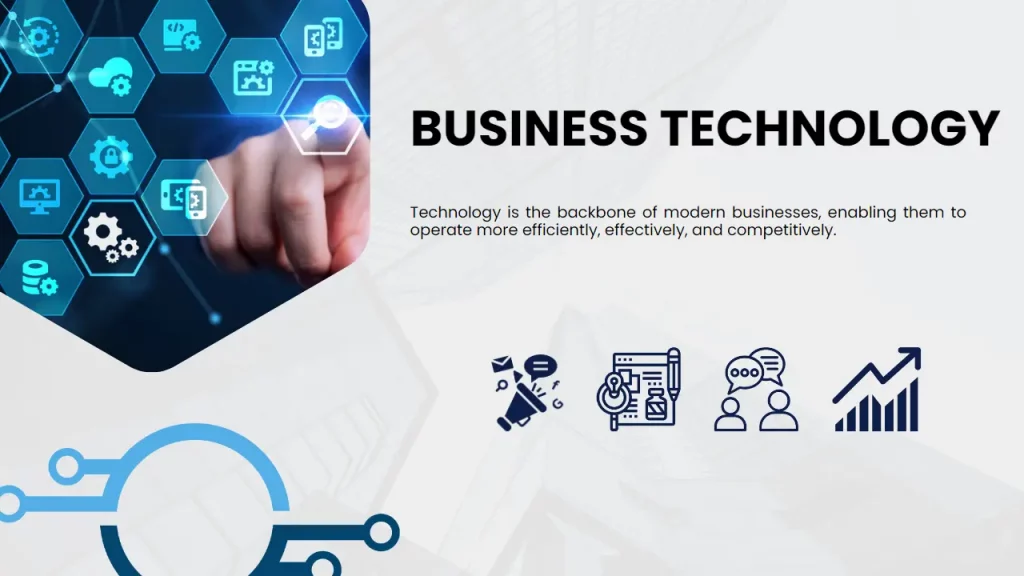 From communication tools to management software, there are several types of technology that businesses need to stay ahead of the game. Here is the list of the typical types of company innovation to help you conveniently make a switch coming from the usual ways to modern approaches. So, here they are:
Personal Computer: A personal computer is used through many services. This is armed with a program, functions as a professional, and carries out all the vital tasks. A personal computer is vital as it allows businesses to handle their daily tasks more dependably and effectively. Today's PCs are more powerful and versatile than ever, with features like touchscreens, detachable keyboards, and high-definition displays.
Programs or Software: Whether you need a program for accounting, inventory management, or customer relationship management, there is software available to help you streamline your operations. From industry-specific solutions to general office software, programs can help you automate tasks, reduce errors, and increase productivity. Some popular software options include Microsoft Office, QuickBooks, and Salesforce. Businesses utilize programs like MS Word and MS Excel for sales presentations.
Network: A network is a system of interconnected devices and software that enable businesses to share data and resources. Networks can be as simple as a few computers connected to a router or as complex as a global enterprise system. With a reliable network, employees can access shared files, printers, and databases from any device, anywhere in the world. It is a tool that helps groups of professionals share information and files, store important details, and communicate with each other using email. It's important for businesses to have a network because it allows them to build connections with others in their industry.
Telephone Communication: Good communication is important for building relationships with customers and other businesses. Many companies use telephones or mobile phones to communicate quickly and personally. This helps with providing great customer service and efficient communication with staff. Using a type of telephone system called VoIP, or Voice Over Internet Protocol, allows users to make calls over the Internet instead of traditional phone lines. This is a popular choice for many businesses because it is fast, efficient, and cost-effective.
Accounting System: This is software, which allows the organization to handle its costs and revenue. One popular type of accounting system is QuickBooks. This is used by many small businesses. It has easy maintenance and setup. Bigger organizations also use Sage Accpac and SAP Business One which allow customization as well as integration with other systems. The best accounting system to use depends on the size of your business.
Customer Relationship Management: This is a crucial tool that helps businesses to progress. It involves the collection and storage of information about clients, which allows businesses to keep track of their interactions with them. With CRM, businesses can easily send emails, make calls, generate reports, add notes, and perform other essential tasks. By utilizing CRM, businesses can enhance their customer service, increase customer satisfaction, and ultimately, boost their bottom line.
Inventory Control System: An Inventory Control System is a tool that businesses use to manage their inventories. It helps keep track of various aspects such as system updates and stock levels. The system ensures that accurate records are kept and provides businesses with an organized way to manage their inventories. This is crucial to maintaining the right balance of items in the warehouse.
Enterprise Resource Planning (ERP): ERP is a software tool that helps businesses manage their core business processes, including finance, manufacturing, and supply chain management. An ERP system can help you streamline your operations, reduce costs, and improve your overall efficiency. With an ERP system, you can integrate your data and processes across different departments, enabling better collaboration and decision-making.