A favicon is a small icon that you can put on your website to make it stand out. A favicon usually appears in the browser tab, next to the website address. Most people don't understand why they need one or how they work. In this blog post, we'll answer all of those questions and more!
A favicon is an icon that appears next to the URL when you bookmark a website. It's also called a shortcut icon, and it can be used in place of your company logo on social media sites such as Facebook or Twitter. These icons are small things that make big impacts!
<link rel="shortcut icon" href="https://www.domain.com/myicon.ico">
Favicons are tiny images (usually 16×16 pixels) displayed alongside a webpage's title on many different devices and platforms as an indication that there are items saved for offline viewing associated with the site. They're typically shown in browsers' tabs, bookmarks lists and home screens as well as mobile apps like Firefox and Android's Chrome.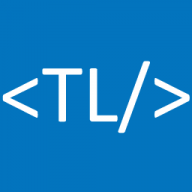 Favicons are an important part of a website's branding and serve as the first impression for potential users. They also help when scanning one's screen to find specific websites they may be looking for or remembering where saved bookmarks are located. This is because, in some browsers, favicons appear larger than other site icons on your desktop so it can take less time to spot them while scrolling through all open tabs and windows.
Favicons provide additional visual identity alongside company logos that distinguish between different sites you visit online – even if they don't have separate names like Facebook vs Twitter!
A favicon is typically composed with graphics software such as Adobe Photoshop (or similar) but there are many free services that offer to create favicons for you.