Mad Catz have just announced their new product at CES 2015. It is a game controller called L.Y.N.X., and it's totally different from any other game controller we've ever seen so far. It is designed to be a one-size-fits-all controller. So it features built-in microphone and keyboard, it can hold both phone and tablet.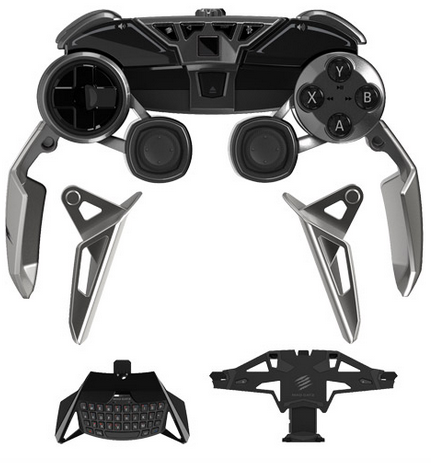 The controller features 3 main components which are left wing, right wing, and the 'brain'. They can be fold out to create a suitable controller for your device. Depending on how far you stretch both wings, the L.Y.N.X. can hold a smart phone or a tablet. The largest tablet size it supports is 7-inch. If you don't want to mount any device, fold it to make a standard controller which is compatible with most set-top boxes such as Android TV or Amazon Fire TV. Mad Catz also includes a detachable QWERTY keyboard for better input.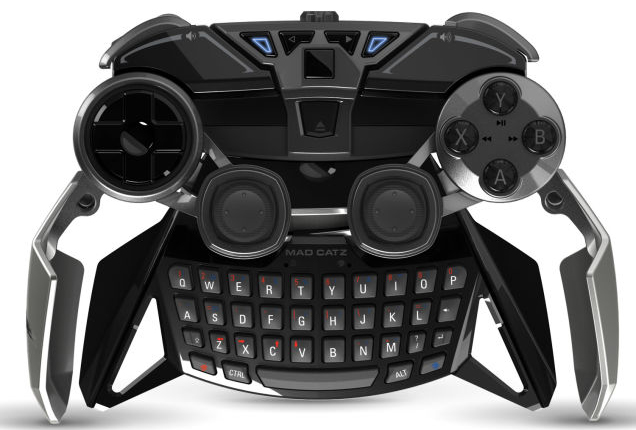 There has been no exact revealed battery information yet. However, it is rumored to be 30 hours per single charge.
The Mad Catz L.Y.N.X. is available now for preorder for $300 in black, white and red, it will be shipped in March, 2015. The $300 price tag makes it the most expensive game controller for Android.