Pinging a computer or a website allows you to find out whether it is online or how long it takes to respond to your request.
Ping works from a shell prompt.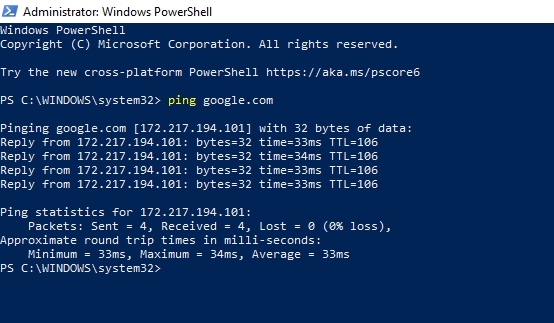 Steps to ping in Windows 10:
Open Command Promt or Windows Powershell.
Type ping ip_address. For example:

ping 172.217.194.101
ping google.com

Use ping -t if you want to continuously ping the IP.