The Google Chromecast has begun to popularize the concept of an extremely portable computer that can be plugged into any HDMI display. Its main disadvantage, though, is the fact that it doesn't run Android or any other full operating system. Instead, it runs a slimmed down variant of Chrome OS, and any apps you install may need specific support for Chromecast.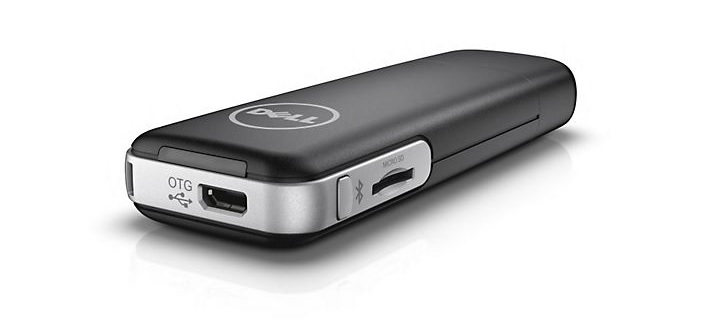 Dell's Answer
Dell, meanwhile, has come out with a new HDMI dongle based on Android 4.1 Jelly Bean. It is a complete Android computing device the size of a USB stick, except it plugs into an HDMI port instead. This concept is certainly not new, but one big advantage of Dell's implementation is that, though the Wyse Cloud Connect app, it offers access to desktop virtualization software of your choice, whether it's VMware, Citrixi, or Microsoft.
Benefits and Features
Since it offers access to virtualization, this means that even though the dongle is powered by Android, you don't need to be stuck with what Android has to offer; you have full access to your Windows or Mac machines, making this dongle one of the most versatile portable computers on the market.
In terms of hardware specs, it includes a multi-core Cortex A9 processor, 1 GB of RAM, 8 GB of internal storage, and a microSD slot that allows you to extend its storage by up to 72 GB. For output resolution, it can power any display up to 1080p.
Price and Availability
The dongle can be purchased from Dell's website for a price of about $129. Considering all of the technology and features packed into a tiny space, it seems pretty reasonable. One thing to note, though, is that they don't seem to be targeting home users for this product. It seems that their main goal is business use.
Still, the company says that they plan on making this sort of dongle for the consumer market fairly soon. For now, its operation, functionality, and interface aren't quite tuned for absolute user-friendliness.
Other Thoughts
Even though the Wyse Cloud Connect dongle follows a very similar idea to Chromecast, they're not competing in the same space quite yet. Chromecast is aimed more towards the consumer market with its focus on media streaming and basic web browsing. This doesn't mean that Dell (and other companies, for that matter) won't come up with something along these lines in the future, but for now it's simply a very handy mini-computer designed for productivity.