The Nintendo Switch was released in March of 2017 and was one of the world's first home consoles that could be played both on the go and on television. When docked, the Switch connects to your TV via an HDMI cable and can be played with Joy-Con controllers, just like a traditional console.
The console has a lot of interesting facts that you may not have known about it. Here are 10 interesting facts about the Nintendo Switch:
The first hybrid console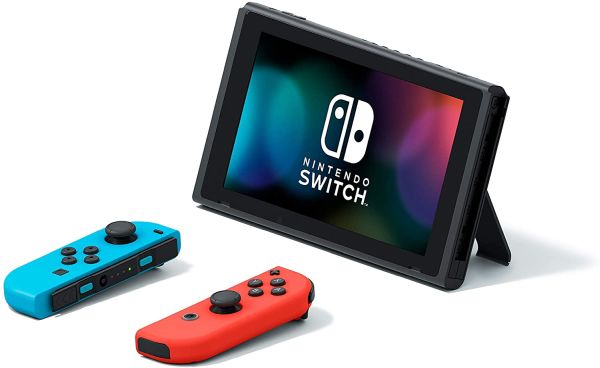 The Nintendo Switch is the first-ever hybrid console, which means it can be played both at home and on the go. This is made possible by the Switch's unique design, which includes a detachable controller called the Joy-Con.
The Switch can be docked to connect to your TV, and the Joy-Con can be used as a traditional controller. Alternatively, the Joy-Con can be removed and used as two individual controllers for multiplayer games on the go.
The Switch's portability makes it a great console for traveling, as you can take your games with you and play them anywhere.
Built-in controller finder
The Joy-Con controllers have an attached strap, which can be used to hold the controller in your hand. This strap makes the Joy-Con more secure and prevents it from slipping out of your hand.
The Switch's built-in Finder makes it easy to find your controller. All you need is to click on the gray home screen button and then choose "Find Controller." From there, if they're not already vibrating in anticipation of being used by someone else (we all have those friends), joy-cons will promptly go into vibration mode so that wherever life takes them next can play their favorite games!
Feature-packed Joy-con
The Joy-Con has a variety of other features, including motion control, an IR camera, and HD Rumble. The IR camera is used to detect objects and motion, which allows you to play games like 1-2-Switch that require you to use your hands instead of a controller. The HD Rumble feature creates realistic vibrations that allow you to feel the action in the game. This makes the Joy-Con controllers some of the most feature-packed controllers available.
Multiple controller options: In addition to the standard Joy-Con controllers, there are also several other controller options available for the Nintendo Switch. These include the Pro Controller, which is similar to a traditional console controller, and the Joy-Con Wheel, which is designed for racing games.
Interchangeable controllers: One of the most interesting features of the Joy-Con controllers is that they are interchangeable. This means that you can use either one as the left or right controller, depending on your preference.
HD Rumble: Another unique feature of the Joy-Con controllers is HD Rumble, which allows them to vibrate in different ways to create a variety of different sensations. For example, HD Rumble can be used to simulate the feeling of ice cubes dropping into a glass or raindrops falling on your head.
Motion controls: The Joy-Con controllers also include motion controls, which can be used for a variety of different games. For example, you can use motion controls to steer in racing games or aim your bow and arrow in The Legend of Zelda: Breath of the Wild.
80 million units sold by 2021
Nintendo has sold over 80 million Switch units as of December 2020, and the console is on track to reach 100 million units sold by the end of 2021. This makes the Nintendo Switch one of the best-selling consoles of all time.
The console has been so popular that it has often been difficult to find in stock at retailers.
The Switch has also been successful because Nintendo has been good at consistently releasing new games for it. Mario Kart 8 Deluxe, Super Smash Bros. Ultimate, and Animal Crossing: New Horizons are just a few of the popular games that have been released for the console.
Nintendo Labo was designed for the Switch
Nintendo Labo is a line of do-it-yourself cardboard kits that can be used to make a variety of different objects, including a piano, a robot suit, and a fishing rod.
The kits come with everything you need to build the object, including the cardboard pieces and the instructions.
Once you've built the object, you can use it with your Switch to play games. For example, with the piano kit, you can play notes in order to unlock new songs in Super Mario Odyssey.
Nintendo Labo is a great way to get creative with your Nintendo Switch and learn how to make different objects.
View playtime for each user
One of the great features of the Nintendo Switch is that you can view playtime for each user. This is useful if you want to see how much your kids have been playing their favorite games.
You can also set boundaries for how long each user can play their games. For example, you can set a limit of 2 hours per day or 30 minutes per game.
This feature is a great way to make sure that your kids are getting enough exercise and not spending too much time playing video games.
Region-free
The Nintendo Switch is region-free, which means that you can play games from any country on your console. This is convenient if you travel frequently or if you want to buy games from another country.
For example, if you live in the United States but want to buy a Japanese game, you can do so without any problems.
The Nintendo Switch is also region-free for digital games, which means that you can buy games from any country and play them on your console.
You can use the Switch in tabletop mode
Tabletop mode is a great way to play games with a group of friends. To use tabletop mode, you simply fold out the kickstand on the back of the Switch and place it on a flat surface. Then, each player can take a Joy-Con controller and sit around the table to play.
Tabletop mode is perfect for party games like Mario Party or 1-2-Switch. It's also a great way to play cooperative games like The Legend of Zelda: Breath of the Wild.
Built-in USB-C port
The Nintendo Switch has a built-in USB-C port, which is used for charging the console. The port is also used for connecting the Switch to a TV or monitor.
If you want to play your Switch on a bigger screen, you can buy a special dock that connects to the USB-C port and allows you to output video to a TV or monitor.
You can also use the USB-C port to connect other devices to your Switch, such as a digital camera or a memory card reader.
Amiibo figure support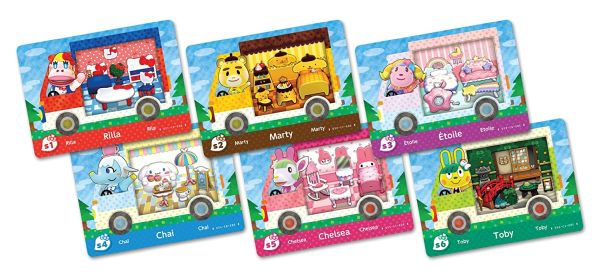 Amiibo is collectible figures that can be used with your Switch to unlock new content in games. For example, if you have a Link amiibo, you can tap it on your Switch to get a treasure chest that contains rare items.
You can also use amiibo to save data to the figure, which you can then use on another Switch console. For example, if you want to keep your progress in Breath of the Wild but don't want to lose your saves, you can use an amiibo figure to transfer your data.