Brackets is a modern code editor developed by Adobe. When it comes to these lightweight editors, PHP support is a must. This post will introduce some settings to make coding a PHP project with Brackets a better experience.
Install XAMPP/WAMP
When you start a project which contains php files, you will see this error, "To launch live preview with a server-side file, you need to specify a Base URL for this project". This means you need a web server to run this project.
Most developers use one of these 2 suites. Both are fine.
Open/Start a Project
On the menu, choose Files > Open  Folder... or press Ctrl + Alt + O.  You then browse to the root folder of your project.
In Live Preview, when Brackets asks for the URL, type the location of your project like http://localhost/testproject.
Associate an extension with PHP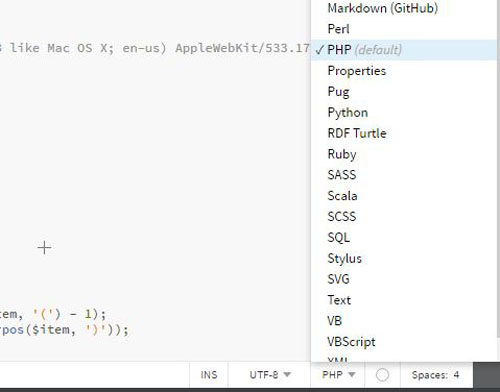 Files .inc are used a lot so they should be treated like .php files.  To do this, open a .inc file and click the drop-down in the lower-right, which shows "Text" by default. choose, then open the drop-down again and choose "Set as Default for .inc Files."
Best Brackets Extensions for PHP