The Nokia 1680 was released in 2008 as a basic phone for making calls and sending texts. It had a small screen, a numeric keypad, and support for 2G networks. The phone was not designed for much else beyond making calls and sending texts. However, despite its limited features, the Nokia 1680 was a popular phone. It was affordable and easy to use, making it a good choice for users who did not need a lot of bells and whistles.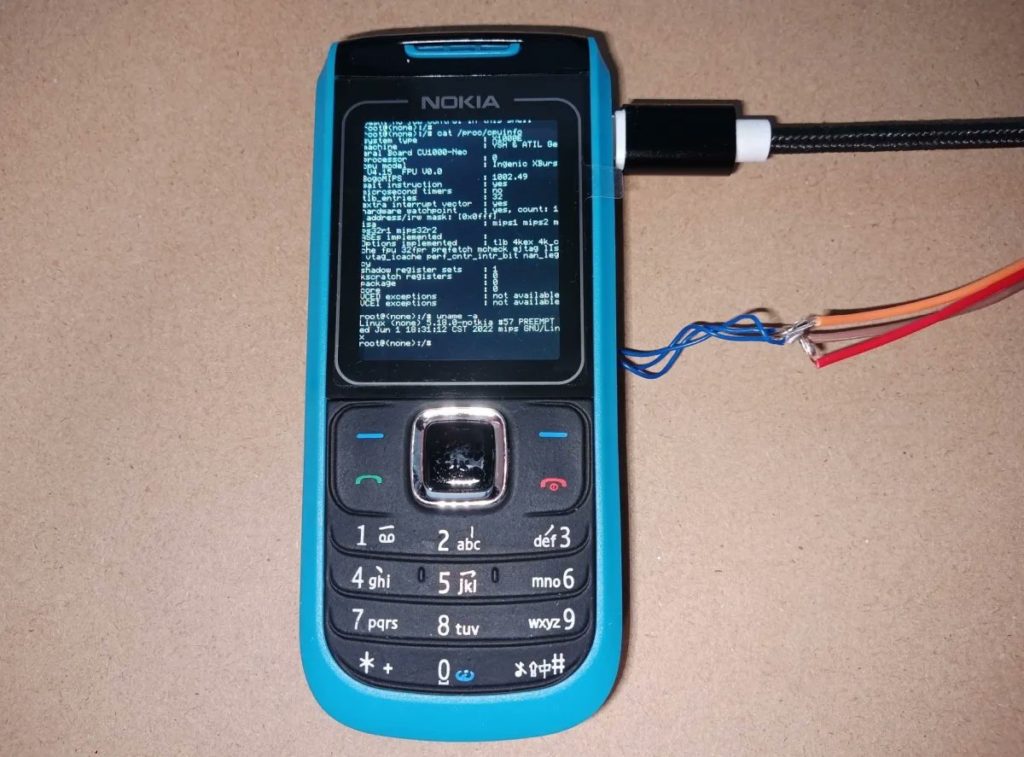 Nokia's old 1680 cellphone is getting a new lease on life, thanks to the hard work of a dedicated hacker. Remu NotMoe, a hardware hacker, has taken a Nokia 1680 classic cell phone and gutted it, replacing the innards with a custom printed circuit board (PCB) and other components. The result is the Notkia: a pocket-sized Linux computer/communication device.
Just so you know, this isn't just a new operating system for the old phone. The entire project entails replacing much of the phone's hardware while keeping the shell, number pad, and other buttons.
The original circuit board was replaced with a new one that included a 1 GHz Ingenic X100E single-core MIPS processor with 64MB of RAM and 32MB of NOR flash storage, as well as 4GB of SLC NAND flash.
The hacker replaced the old 128 x 160 pixel TFT screen with a new 2inch, 240 x 320 pixel IPS LCD screen. But because the new screen is a little too large, some of the pixels on the edges are cut off. So the effective/visible resolution is 220 x 280 pixels.
That's not a bad thing, as it means the UI elements are larger and easier to select, but if you want to watch high-resolution YouTube videos or play 3D games, you might be disappointed.
Specs
Nokia 168x shape: Easy to operate with one hand & fit in pockets easily
Runs mainline Linux
Processor: Ingenic X1000E, 2200+ CoreMark, 64MB RAM
Storage: 32MB NOR + 4GB SLC NAND
Connectivity: Lora, WiFi 2.4G, Bluetooth, and GPS+GLONASS.
Display: 2.0" 240×320 IPS LCD, 3/4 visible
Audio: Yamaha MA-3 (YMU762) music synthesizer + Regular I2S PCM codec
Camera: 5MP AF (only available in 1680 case)
Power: Battery management solution from TI, and standard BL-5C battery
Misc: Type-C OTG, RGB indicator LED, temperature & humidity sensor, powers on without battery, zero-conflict keypad
With mainline Linux software, everything works as expected, including text input through the phone's original T9 numeric keypad. The Notkia can also serve as a wireless communication device or walkie talkie thanks to the improved wireless components.
Soource: https://liliputing.com/2022/06/notkia-puts-a-linux-pc-inside-the-shell-of-a-nokia-1680-cellphone.html