It's hard to believe that laptops have only been around for a little over a quarter of a century. In that short time, they've gone from being a rarity to being an essential part of our everyday lives. Whether you use them for business or pleasure, they have become an essential part of our daily lives. But how much do you really know about the devices that keep us connected? Let's take a look at the fun and interesting facts about laptops!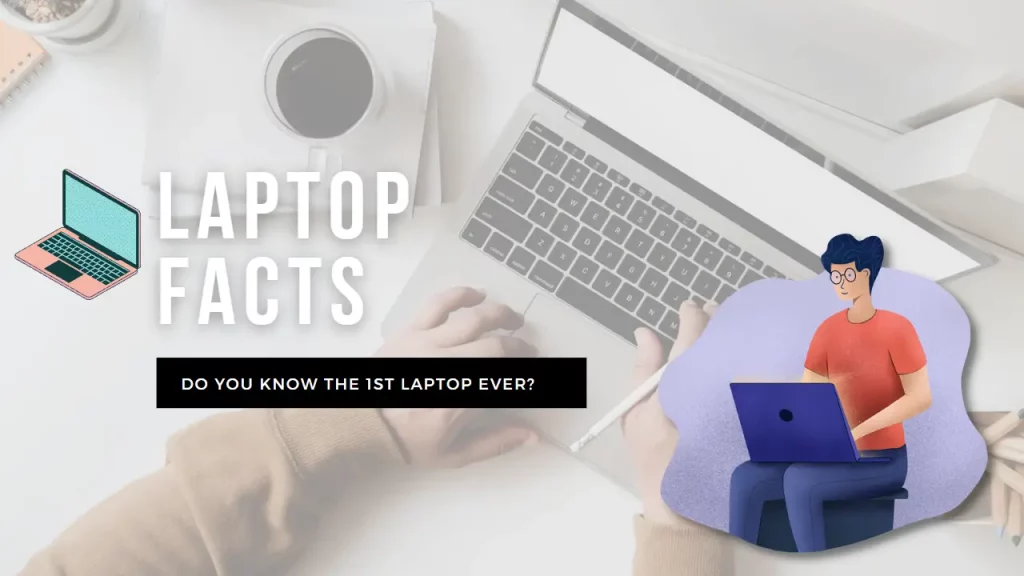 10 Interesting Facts about Laptops
The release of the IBM 5100 in 1975 revolutionized the world of computer technology. At only 55 pounds, it was much smaller and more mobile than anything else available at the time. The creation and subsequent success of the IBM 5100 proved that there was an interest in more mobile computing solutions. It opened up an entirely new avenue of research for manufacturers and inspired some of the first laptops, allowing people to truly leave the desk behind for good.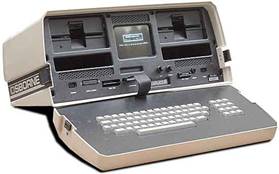 The first laptop was invented in 1981 by Adam Osborne. It was named the Osborne 1 and it weighed 24 pounds (10.9 kg) and cost $1795 USD (around $5,000 USD today when adjusted for inflation).
Laptops originally earned the name 'laptop' because they were small and light enough to be placed on someone's lap. In fact, laptops actually generate a significant amount of heat, which can become uncomfortable if left too close to the body for extended periods of time.
Released in July 1982, Epson HX-20 was a one-of-a-kind "laptop notebook computer". It was a far cry from what is considered to be a slim, powerful laptop today. At just 1.6 kg, it was incredibly lightweight and highly portable – making it a great companion for when you were on the go.
The "clamshell" design is one that many of us take for granted today; most laptop computers open like a book, revealing the display and keyboard housed inside. But this form factor wasn't always the norm. In April 1982, GRiD Systems Corporation debuted a totally new style of computer – the GriD Compass – and it was the first in its class to sport what we now call a "clamshell" design.
In 1986, IBM succeeded and released the world's first laptop – the PC Convertible. The PC Convertible weighed a mere 12 pounds, significantly lighter than the bulky desktop models that preceded it.
In September 1989, Apple released its very first attempt at a portable laptop—the Macintosh Portable. Unfortunately, this machine did not live up to expectations. Costing an eye-watering $6500 at release, it failed to catch on with buyers due to its hefty price tag and difficult design.
Around 1997, using optical disc drives in full-size laptops became the norm. Initially, these drives were dedicated to just reading CD-ROMs; however, over time their capabilities developed and grew more sophisticated. Nowadays, various types of optical disc drivers capable of writing are commonplace inside laptops, from CD-R to DVD up to Blu-ray.
In 2020, five clear laptop manufacturers stand out from the rest. Unsurprisingly, Lenovo tops the list with 25.8% of the market share. This is followed closely by HP Inc with 22.6%. Dell, meanwhile, holds 16.6% of the market share in 2020 and Apple stands at 9.1%. Taking fourth place, Acer has secured 8% of the global laptop market in 2020, making it an excellent choice for those on a budget looking for value.
Healthcare information security efforts aren't enough as a significant portion of health breaches occur due to stolen laptops or other mobile devices. According to recent reports, 45 percent of healthcare information breaches in 2020 were caused by thefts and similar incidents.
With all these fun facts in mind, it's no wonder why laptops are so popular these days! From lightweight options perfect for portability to powerful machines capable of handling demanding tasks like video editing or 3D rendering, there's something out there for everyone's needs – no matter your budget or lifestyle requirements!