HiDPI, also known as High Dots Per Inch is a new standard for screens. HiDPI is a term for screens that have higher pixel density than other displays. This means you can see the text and pictures better on a HiDPI display.
There is no official rule for how much DPI a HiDPI display should have. But most HiDPI monitors have at least 200 DPI.
It has been around since 2010 when Apple announced it with the release of their iPad. This technology displays more pixels per inch than traditional HD screens and this produces sharper images that are very close to print quality.
HiDPI can be found on various types of devices including Macs, iPhones, iPads, Android phones and tablets among others. The result is an immersive experience for users who enjoy high-quality content such as photos or videos.
Apple HiDPI Examples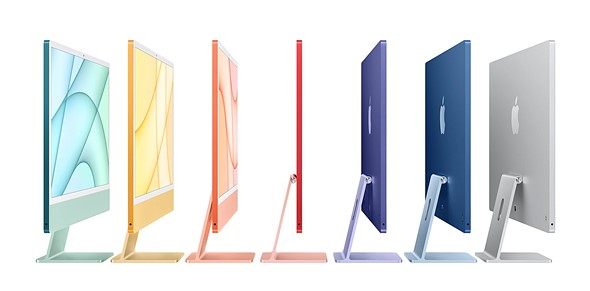 Apple calls HiDPI display a "Retina display," which became the company's trademark for high resolution display.
Apple's Retina Display has a screen resolution of 2048×1536 with 326 pixels per inch (ppi) at the minimum.
All recent iPad Air tablets have a full HiDPI display. It features an impressive 264 ppi pixel density and delivers photos that are incredibly lifelike on its large but thin retina screen.
iPhone 12 Pro Max features Super Retina XDR display which is 2778‑by‑1284-pixel resolution at 458 ppi.
The new iMac in 2021 has a 24" 4.5K display with 11.3-million pixels and a pixel density of 218 ppi.
Android HiDPI Examples
HiDPI screens are built into most modern smartphones. Android smartphones from HTC, Huawei, LG, Motorola and Samsung also have displays with between 277 to 360 ppi pixel densities for some models like the Galaxy S III or Nexus One. Some Android tablets come equipped with screens of up to 254 dpi such as Google's Nexus Tab running Ice Cream Sandwich operating system.
Google has set standards for different screen sizes in order to help developers target their apps for different DPI screens.
ldpi – low-density (~120dpi)
mdpi – medium-density or "baseline dpi" (~160dpi)
hdpi – high-density (~240dpi)
xhdpi – extra-high-density (~320dpi)
xxhdpi – extra-extra-high-density (~480dpi)
xxxhdpi – extra-extra-extra-high-density (~640dpi)