A new handheld computer is about to hit the market, and it has some serious potential. The Loki is a Windows-based device that has been designed for portability and ease of use. It features a small form factor and a long-lasting battery, making it perfect for students or busy professionals who need to stay connected on the go.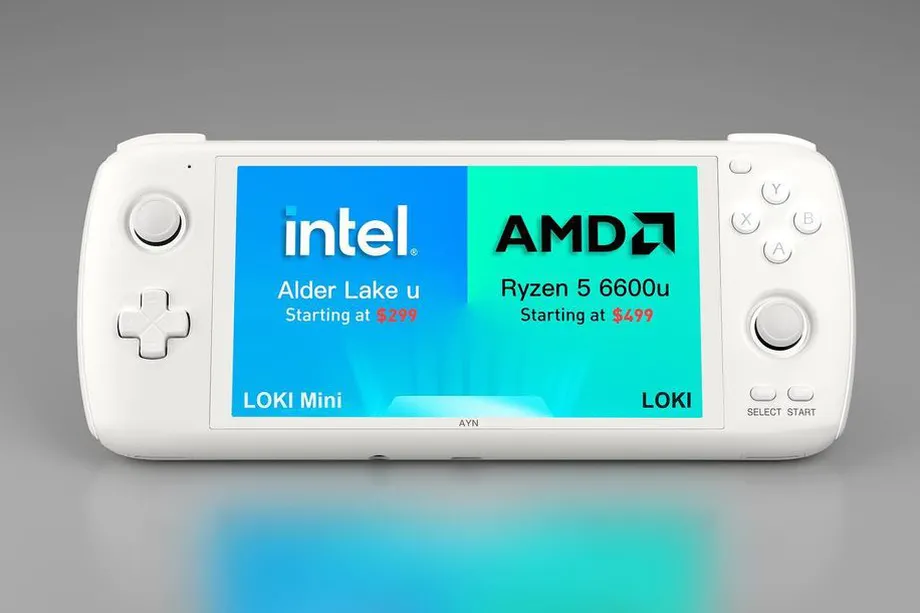 Ayn has just announced a new line of portable gaming consoles that it claims are the most affordable yet. The cheapest model starts at just $299, which is $100 less than the 64GB Steam Deck. Ayn is clearly targeting the budget-conscious gamer with this move, and it is likely to find a receptive audience among those who have been priced out of the market by the likes of Nintendo and Sony. It remains to be seen, however, whether Ayn can deliver on its promise of quality gameplay at an affordable price.
The company announced the news in a YouTube clip and several Instagram posts, revealing the look, technical specifications, and price.
There are 3 models of the Loki handheld:
Loki Mini is an entry-level model. It features an Intel Alder Lake U chip and 64GB of storage and costs $299.
Standard Loki features AMD Ryzen 5 6600U chip. It comes with 3 storage options at 3 prices: 64GB ($499), 256GB ($599), and 512GB ($699).
Loki Max is the highest model with 512GB of storage and an upgraded AMD Ryzen 7 6800U chip.
After purchasing a new device, you may find that you want or need more storage than what is available. In many cases, you can upgrade the storage after purchase. Taki Udon, a YouTuber, learned that each model of the device comes with swappable storage. This means that if you start to run out of space, you can upgrade the storage. This is a great option for those who find that they need more storage than what is available on the device. By upgrading the storage, you can have more space for your games.
At first glance, the Ayn Loki appears to be very similar to the Odin – both have a Switch-like design and come in either black or white. However, there are some key differences between the two devices. The most noticeable is the change in button layout regarding the positions of the A and B buttons. Additionally, the Ayn Loki has a USB-C port and headphone jack on the bottom of the device.
All of Loki models will be available to purchase from its website.