The new Microsoft Visual Studio 2017 only comes with basic features. It is required to run a separate installer to add more features and solution templates.
Visual Studio Installer can be opened via the link in Visual Studio when you try creating a new solution or it can be accessed at "C:\Program Files (x86)\Microsoft Visual Studio\Installer\vs_installershell.exe".

Most people encounter an issue with an endless loop of Windows requesting to update Visual Studio Installer first. You need administrator access to bypass this loop.
I'm on Windows 10 so I just search for the program then right-click to run it as administrator. On other Windows versions you can open the program's parent folder then run it as administrator.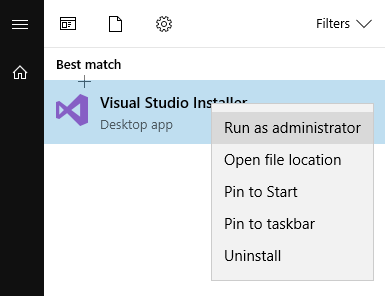 After updating your current Visual Studio version, you can start adding more features.