There are solutions for those who don't want to use or don't have access to FTP or SSH for file management. Here are good simple web-based file managers for PHP.
This is a simple PHP file manager with its code being a single PHP file.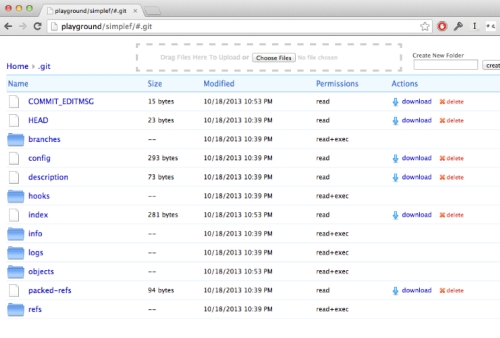 Features:
The library is all in a single file. There are no images, css, or JavaScript files.
Actions are ajax based so it is fast, but doesn't break the back button.
Drag and drop files to upload is allowable if the folder is writable by the webserver (chmod 777 www/html/upload)
The design is kind of like Dropbox, and less like Windows Explorer.
It support Unicode file names.
The interface is usable from an iPad
XSRF protection, and an optional password.
Tiny File Manager is a web-based file manager in single PHP file. It is a simple library to manage your files efficiently and easily.
Features:
It is an open Source, light and simple library with mobile friendly view for touch devices.
It offers basic features likes Create, Delete, Modify, View, Quick Preview, Download, Copy and Move files, Ajax Upload, Ability to drag & drop, Create folders and files, Compress and Extract files (zip, tar)
File URL can be shown
File Edting is supported by Cloud9 IDE with syntax highlighting for over 150 languages.
Google/Microsoft doc viewer helps you preview PDF/DOC/XLS/PPT/etc. 25 MB can be previewed with the Google Drive viewer.
Backup files and IP blacklist and whitelist
Search – Search and filter files using datatable js
Exclude folders and files from listing
Multi-language(20+) support
This one is also a good file manager. It requires PHP 5.2 or higher, zip extension for zip and unzip actions, and fileinfo, iconv and mbstring extensions.
The library can be embed to other script.
class SomeController
{
    public function actionIndex()
    {
        define('FM_EMBED', true);
        define('FM_SELF_URL', UrlHelper::currentUrl()); // must be set if URL to manager not equal PHP_SELF
        require 'path/to/filemanager.php';
    }
}