System maintenance is the act of ensuring that your computer continues to perform at its peak. You can do this by updating your system's programs, deleting unnecessary files, and running virus scans. But how often should you perform these actions? What are the best practices for maintaining your computer? And what if you don't follow this routine? Read on for more information!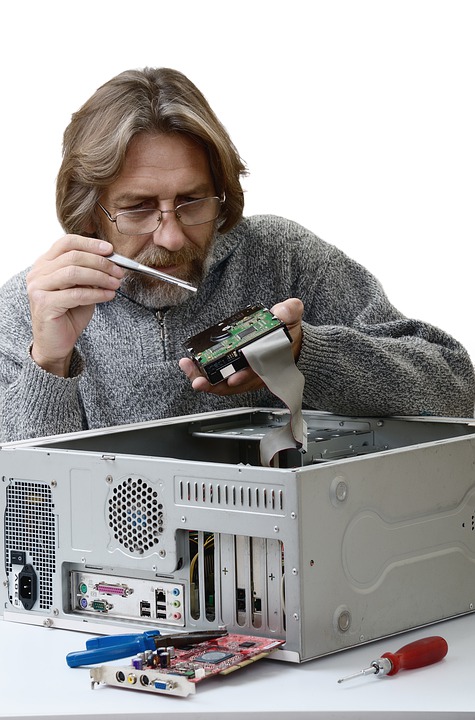 What is System Maintenance?
System maintenance includes everything from routine checkups to upgrading hardware, replacing parts of the operating system, repairing software issues, and performing various other tasks. It is used for both personal computers and servers.
System maintenance helps to ensure that your computer continues to function properly. By removing unnecessary files, updating the operating system, and running virus scans regularly, you can keep your system in top shape.
System maintenance is a term used by information technology (IT) specialists to describe any type of computer repair. It's not uncommon for data entry and maintenance to take hours, particularly if the work entails transferring unneeded or outdated information. To avoid giving more detailed explanations, pros frequently use broad terms instead of specifics.
The administrators of websites that are attacked by hackers, have technical difficulties or are being updated and repaired frequently display an image expressing regret for the outage and website downtime. Users will be able to comprehend that the website is unavailable and that the administrators are aware of it if you use this method.
Many IT professionals prefer to use scheduled maintenance instead of preventative maintenance because it appears less time-consuming.
Maintenance that is scheduled runs smoothly when you can predict when it will be done. It's also good for things like emptying temp files, running defragmentation applications on hard drives, and clearing server caches.
When Should You Maintain Your System?
System maintenance helps to ensure that your computer continues to function optimally. This includes tasks like cleaning temporary files; uninstalling unnecessary programs; deleting old, unwanted files; upgrading software to the newest version; checking for hardware upgrades (e.g., memory or processor); and running anti-virus scans.
There are a few different ways you can maintain your system: once per month, every other week, biweekly, weekly, twice a week, daily, and even more frequently. The frequency depends on how important your computer is to you and what you use it for. If this is a personal computer, then weekly or biweekly checks should be fine (more often for servers).
What are the Best Practices for Maintaining your Computer?
Another way to maintain a computer is to upgrade its hardware when it starts to fail. For example, if you notice that your computer hangs when playing a video game, upgrading the RAM will fix this problem.
In addition, it is important to always have anti-virus software running on your computer. This will protect you from viruses and other malware that may be harmful to your system's performance or just result in an annoying issue such as popups in your browser.
Another helpful tip is to keep all of your programs up-to-date by updating them regularly. If you do update them, they might not work correctly, so create a restore point before you perform an update.
While this is not really hardware-related, keep your computer from overheating by giving it some room to breathe and placing the computer away from any heat source such as a radiator or a space heater.
What Happens if You Don't Maintain Your Computer?
If you don't follow the best practices for maintaining your computer, things could get messy quickly!
For example, without anti-virus software running on your system's background, malware may be able to infect it and make it run slowly. Also, if you never update the software on your system (for instance, Adobe Flash Player), hackers can use security holes in old versions of programs to access your computer.
The important thing to remember is that not maintaining your computer can lead to much bigger problems down the line; for example, if you don't follow best practices and download malware, it could destroy all of your files! Therefore, always do your research before downloading anything onto your computer!
Conclusion
By adhering to what is in this guide, you should be able to improve the performance of your computer, get rid of viruses without any glitches, and protect yourself from online threats.