The GPD Win Max 2 gives users the power to take their gaming setups with them wherever they go. The 10-inch, 2560 x 1600 pixel touchscreen display provides a great experience, and the backlit keyboard ensures that players can keep playing even in bed. This system also has built-in game controllers that let users hold it like an oversized handheld. This means that players don't have to worry about missing out on any fun games when traveling abroad with their favorite handheld consoles.
The GPD Win Max 2 is a mini laptop that provides excellent gaming experiences. With an AMD Ryzen 7 6800U or Intel Core i7-1260P CPU, the Win Max 2 is a gaming PC that will satisfy even the most demanding gamers.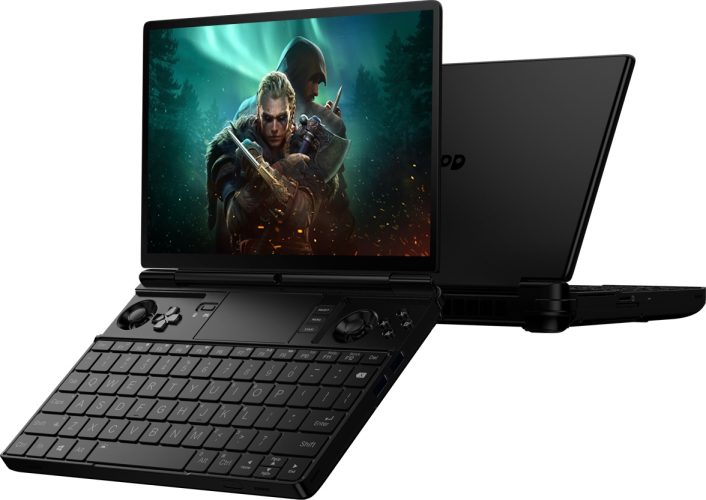 Expected to begin shipping in September, the GPD Win Max 2 was first unveiled in March and goes up for pre-order this week for $899 and up. The full-fledged gaming PC will have a choice of AMD Ryzen 7 6800U or Intel Core i7-1260P processors. It has an Indiegogo campaign set to begin July 7th at 10:00 AM Beijing time (10:00 PM July 6 on the East Coast of the United States).
| | | |
| --- | --- | --- |
| Config | IGG price | Retail price |
| 6800U + 16GB + 128GB | $899 (only 50 available) | N/A |
| 6800U + 16GB + 1TB | $999 | $1159 |
| 1260P + 16GB + 1TB | $999 | $1159 |
| 6800U + 32GB + 1TB | $1199 | $1359 |
| 6800U + 32GB + 2TB | $1299 | $1459 |
| 1TB M.2 2230 SSD add-on | $139 | $145 |
| 4G LTE module add-on | $79 | $89 |
The Indiegogo campaign for this mini laptop boasts a starting price of $899, although this is for a unique model with limited availability. The majority of backers will most likely pay more than $999.
The limited $899 GPD Win Max 2 comes with a 128GB SSD. It is not enough for a gaming laptop for sure. But the GPD Win Max 2's storage is upgradable. The built-in drive can be replaced with a PCIe 4.0 SSD and it also has a smaller M.2 2230 PCIe 4.0 socket for more storage. So if you need more than 128GB of storage space, you can easily add more. Plus, the M.2 slots are easy to access, so you won't have to disassemble the entire PC to upgrade the storage.
It supports:
a microSD card reader
full-sized SD card reader
a Thunderbolt 4 port on Intel models / USB4 on AMD models
USB 3.2 Gen 2 Type-A ports
HDMI 2.1 ports
quad speakers
a 3.5mm audio jack
a webcam
analog sticks
D-Pad
shoulder triggers
two programmable buttons
a trackpad
The Win Max 2 is one of the few laptops in this price range with optional 4G LTE support, which will cost $79 during crowdfunding or $89 at retail. The module supports LTE-TDD bands B34/Be38/B39/B40/B41, as well as LTE-FDD bands B/1/B3/B5/B8.
According to GPD, the Win Max 2's lithium-ion battery should provide up to 3 hours of usage under high loads, but 6 to 8 hours of usage under more light demands for light utilization including offline video playback.